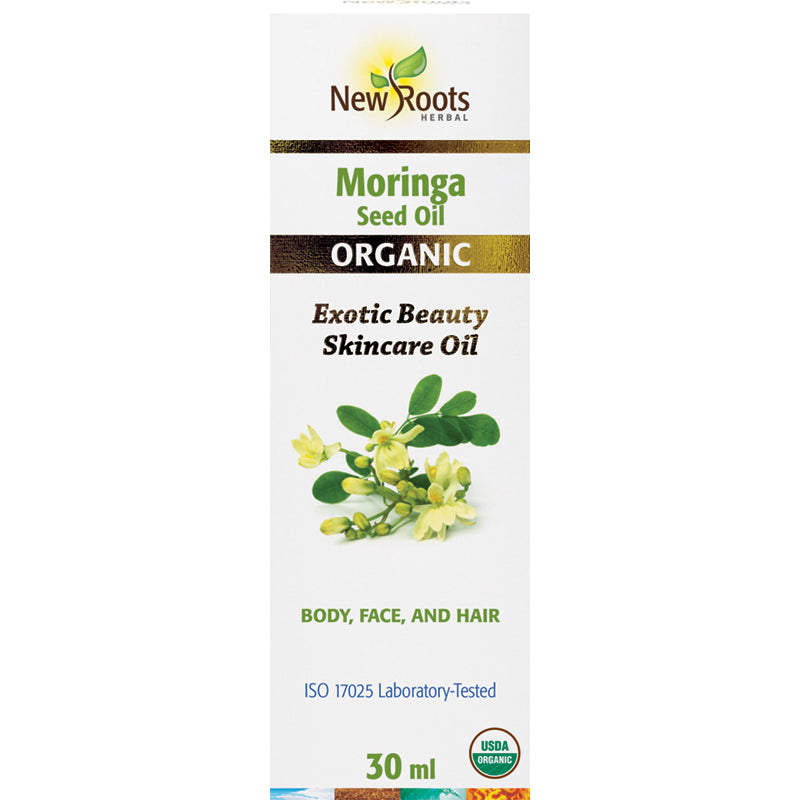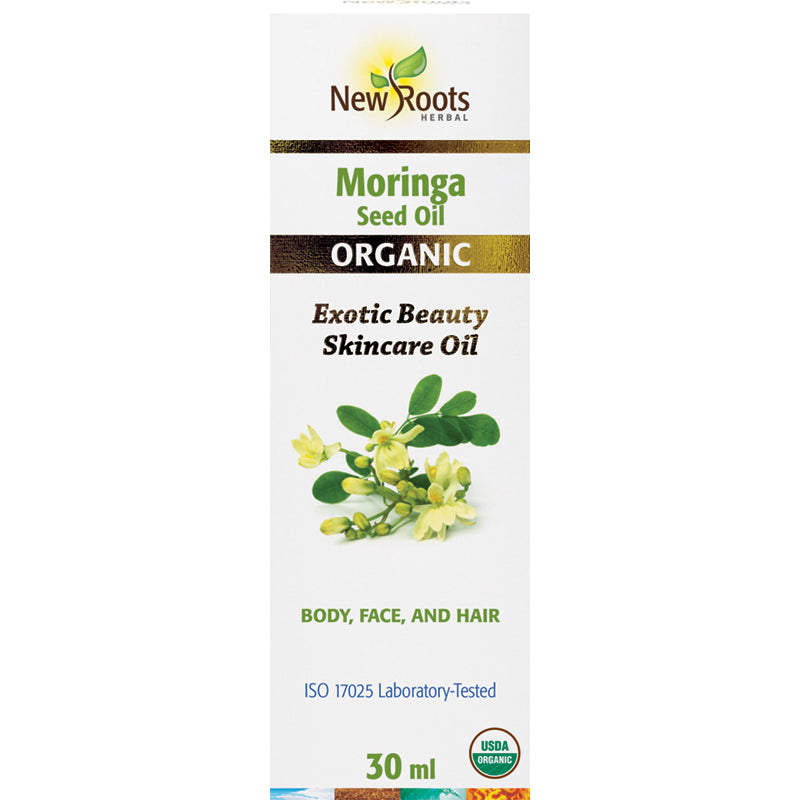 ---
---
Cold-pressed, South African–sourced Moringa Seed Oil is a must for great-looking hair and skin and for a smooth complexion.
The moringa tree, also called the "miracle tree" or the "drumstick tree," which reflects the slender shape of its nutritious fruit, is native to northern India. Its succulent pods are harvested for consumption as a vegetable. Like many exotic seed oils, the dense source of nutrients within the seeds allows them to withstand harsh environmental conditions along with benefits for healthy skin.
 

Organic moringa (Moringa oleifera) seed oil, cold-pressed with added vitamin E

30 ml
Place 5–8 drops in your hand and gently massage the oil on your face, neck, body, hair, or nails. Larger body parts may require more oil. Best applied on moist skin, such as following a shower or bath.
---