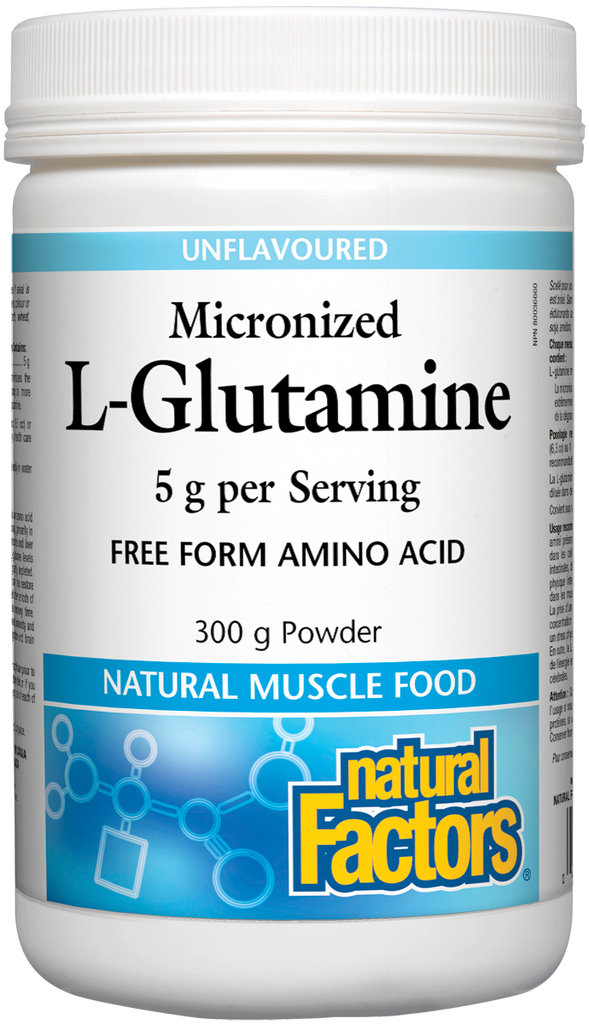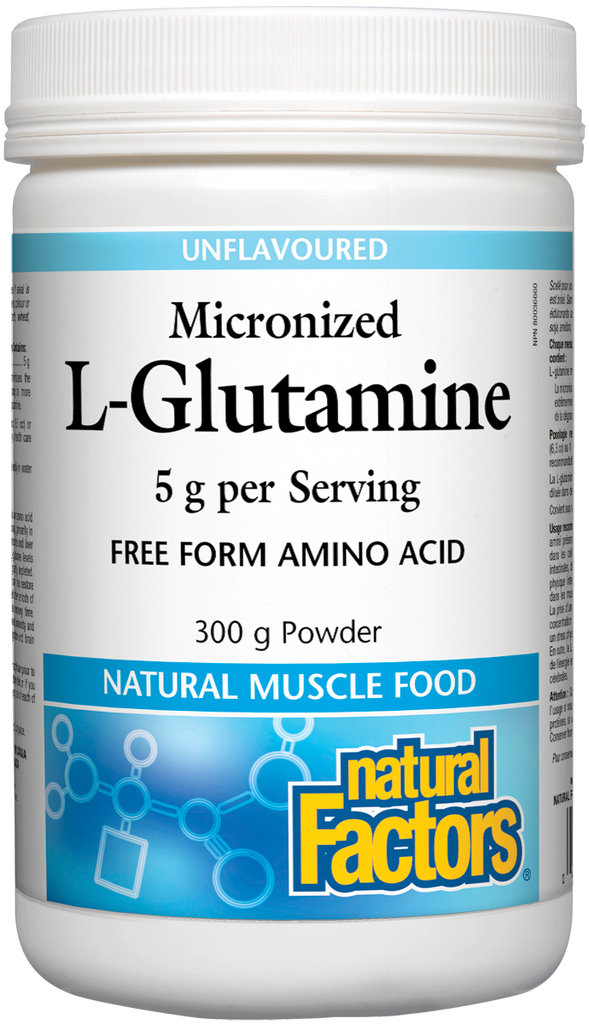 ---
---
L-glutamine is an amino acid essential for recovery after strenuous exercise or critical illness. Following heavy or prolonged exercise it protects muscle tissue and supports muscle growth. Natural Factors Micronized L-Glutamine provides an easier form of glutamine for the body to absorb. It has no taste and mixes easily into water.
Medicinal Ingredients
| | |
| --- | --- |
| Each scoop (5 g) or 1 heaping tsp contains: | |
| Micronized L-glutamine | 5 g |
Non-Medicinal Ingredients
1 scoop (6.5 cc) or 1 heaping tsp daily or as directed by a health care practitioner. L-Glutamine has no taste and mixes easily in water or your favourite beverage.
Suitable for Vegetarians. Ê

L-glutamine is an amino acid that can be found throughout the body, primarily in the brain, gastrointestinal tract, muscles, and liver cells. During strenuous exercise, L-glutamine levels in the muscle and blood are greatly depleted. Supplementing with L-glutamine can help restore plasma L-glutamine levels depleted after periods of physical stress and can accelerate recovery time. Additional benefits include increased immunity and energy, as well as enhanced digestive and brain function. Micronization technology greatly minimizes the particle size, thus allowing your body to more easily break down and absorb the glutamine.
---