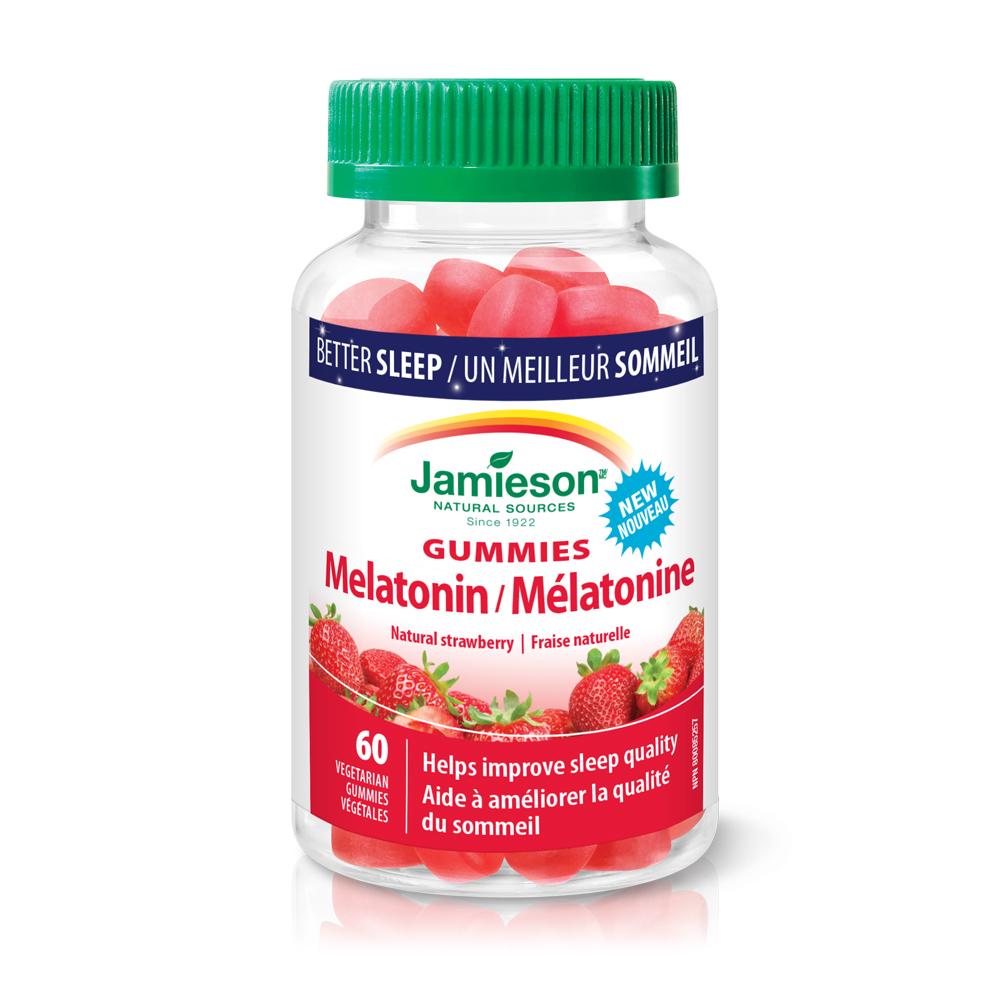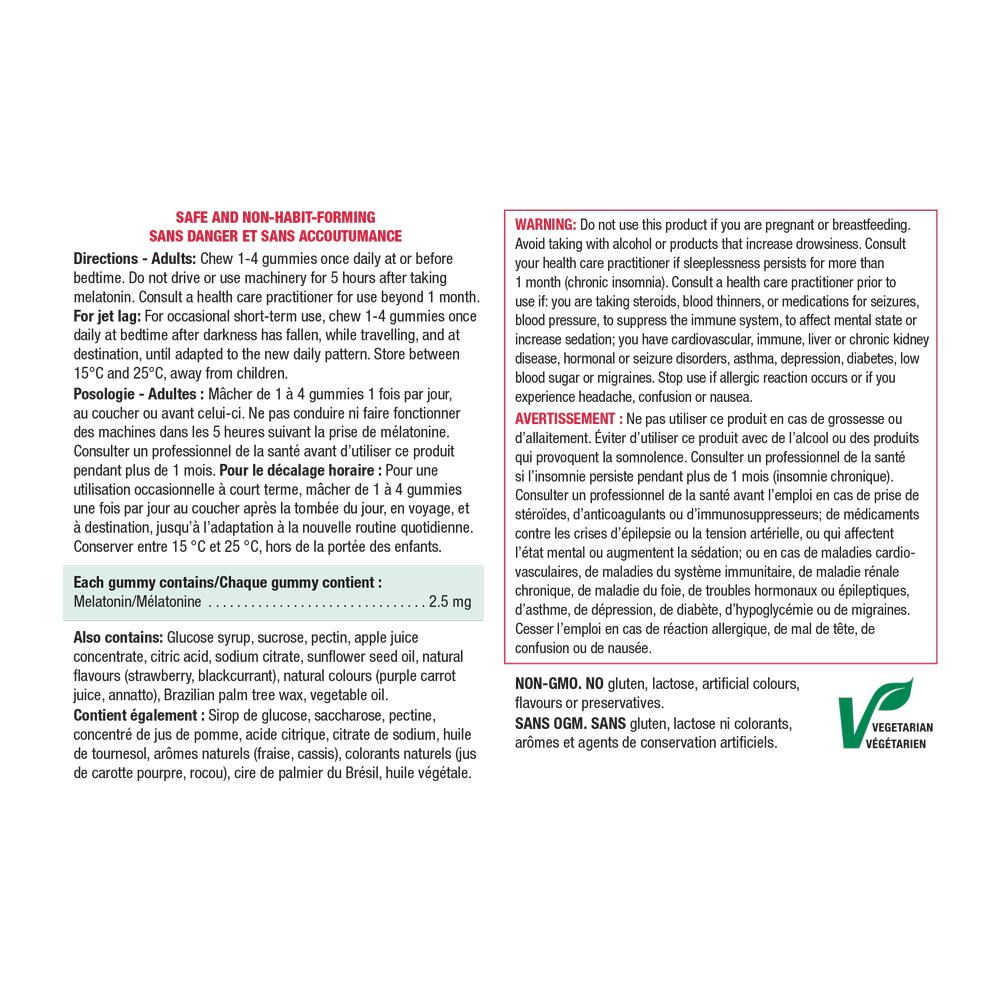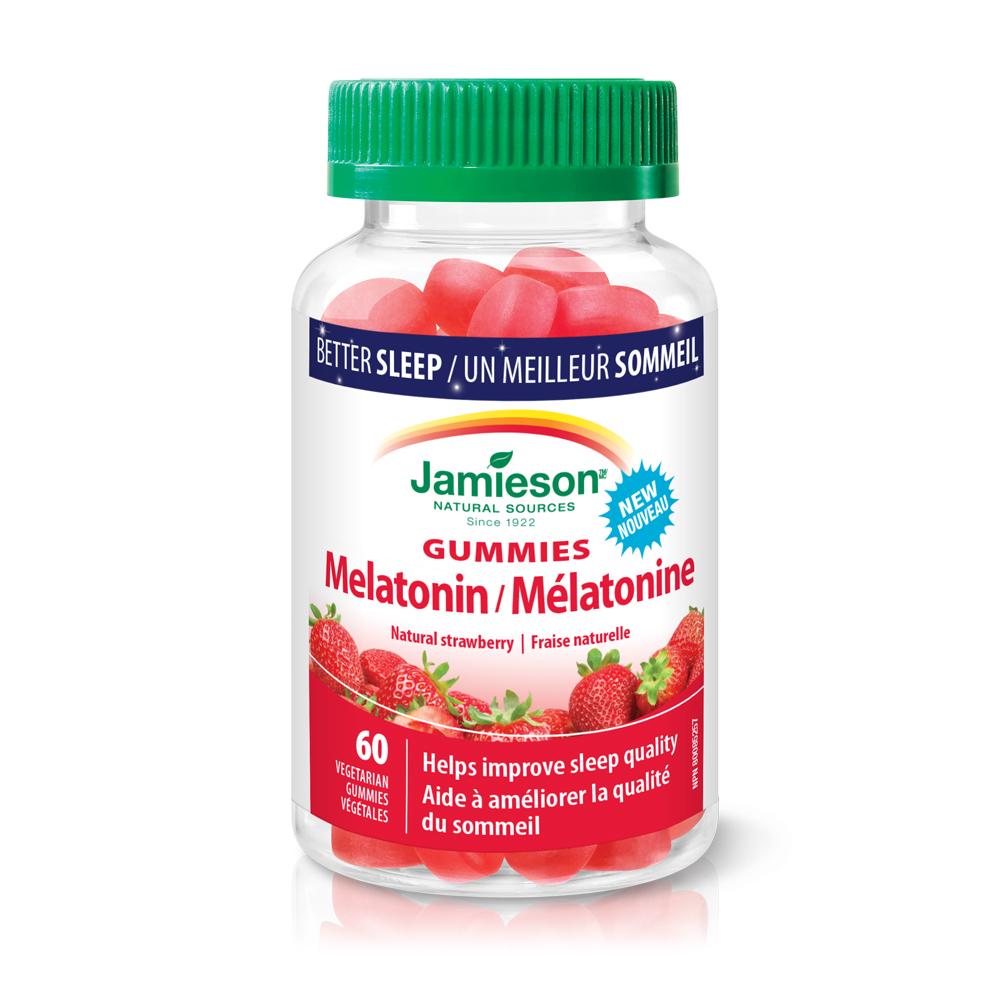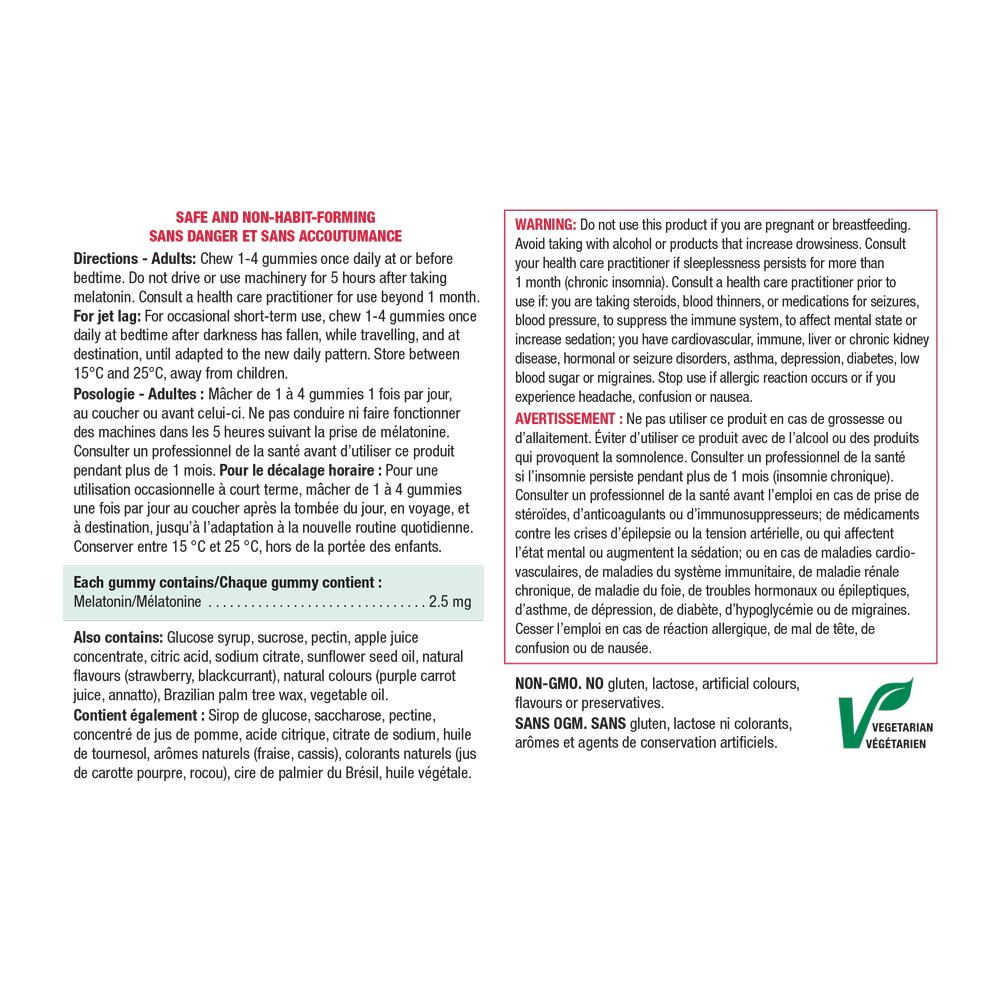 ---
---
Jamieson Melatonin 2.5 mg Gummies are formulated to help restore optimal sleep patterns and correct disturbances associated with air travel ("jet lag"). The delicious natural strawberry flavour provides active ingredients for maximum effectiveness and help to regulate sleep patterns.
Also Contains
Glucose syrup, sucrose, pectin, apple juice concentrate, citric acid, sodium citrate, sunflower seed oil, natural flavours (strawberry, blackcurrant), natural colours (purple carrot juice, annatto), Brazilian palm tree wax, vegetable oil.
NON-GMO. NO gluten, lactose, artificial colours, flavours or preservatives
Adults: Chew 1-4 gummies once daily at or before bedtime. Do not drive or use machinery for 5 hours after taking melatonin. Consult a health care practitioner for use beyond 1 month. For jet lag: For occasional short-term use, chew 1-4 gummies once daily at bedtime after darkness has fallen, while travelling, and at destination, until adapted to the new daily pattern. Store between 15°C and 25°C, away from children.
Serving Size
1 - 4 gummies
---