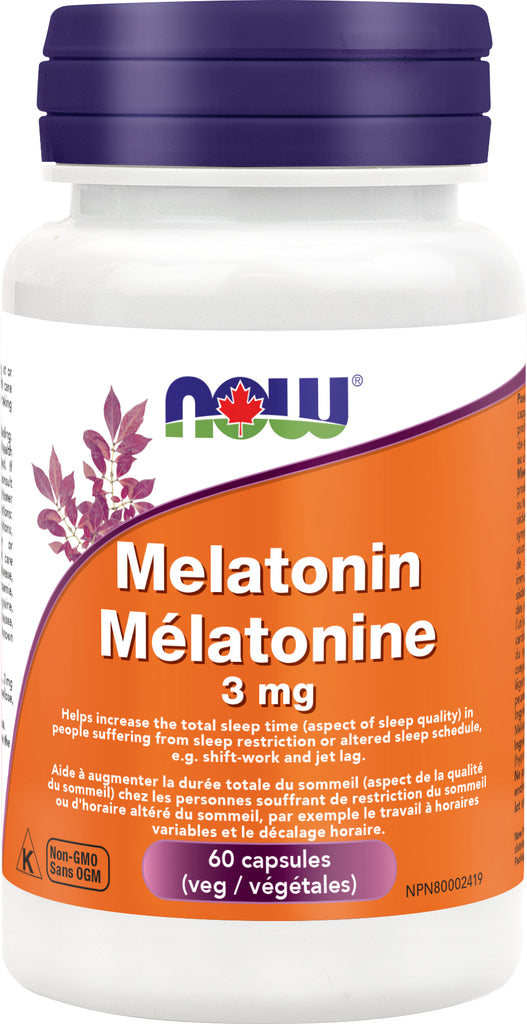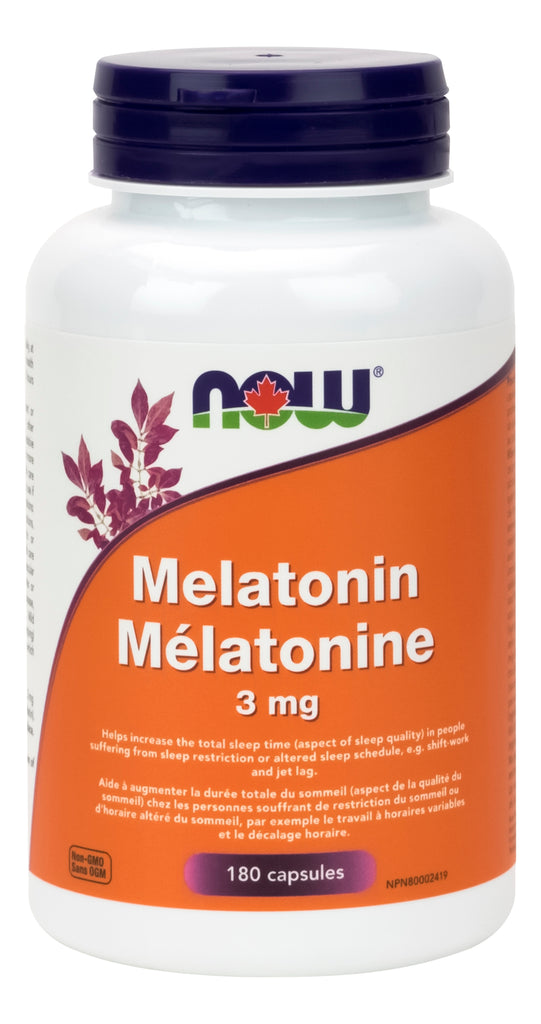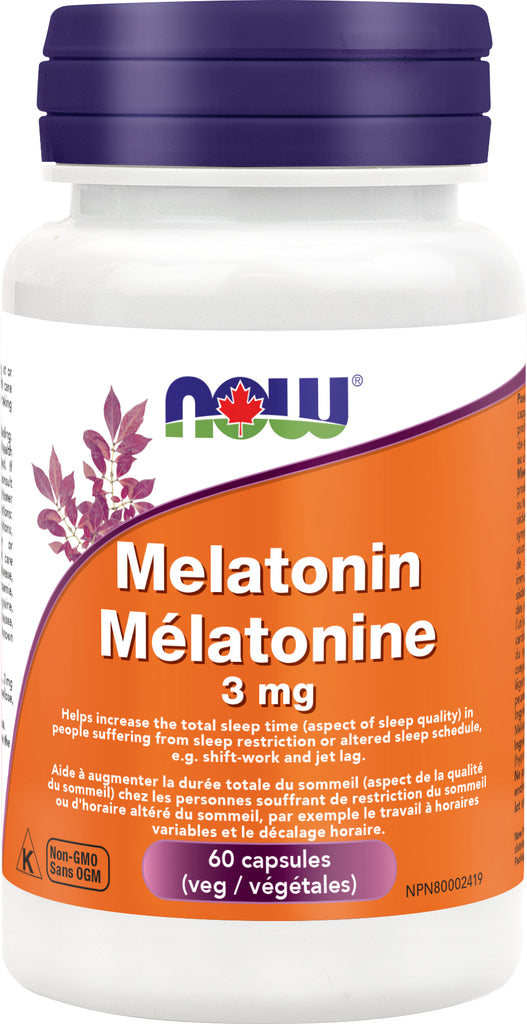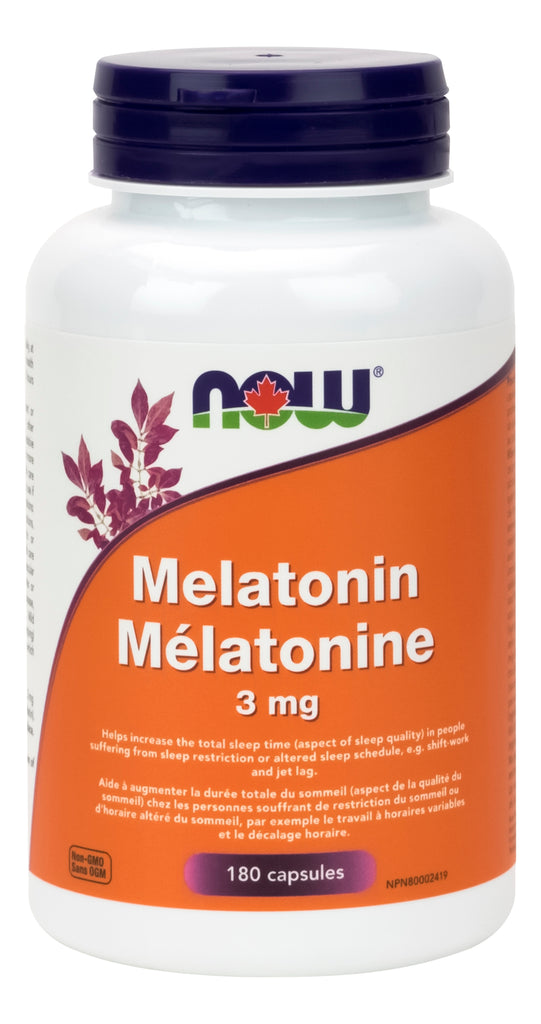 ---
---
Melatonin is a neuro-hormone (amino acid) naturally produced in the pineal gland in the brain and present in high amounts in the gastrointestinal tract. It is involved in many of the body, brain and glandular biological functions including regulation of normal sleep/wake cycles. This 3mg dosage is our most popular format.
Each capsule contains:
Melatonin  3 mg
Non-Medicinal Ingredients: Rice Flour, Capsule (hypromellose, water).
Adults Only Dosage: Take 1-3 capsules daily, at or before bedtime. For use beyond 4 weeks, consult a health care practitioner. Do not drive or use machinery for 5 hours after taking melatonin.
---