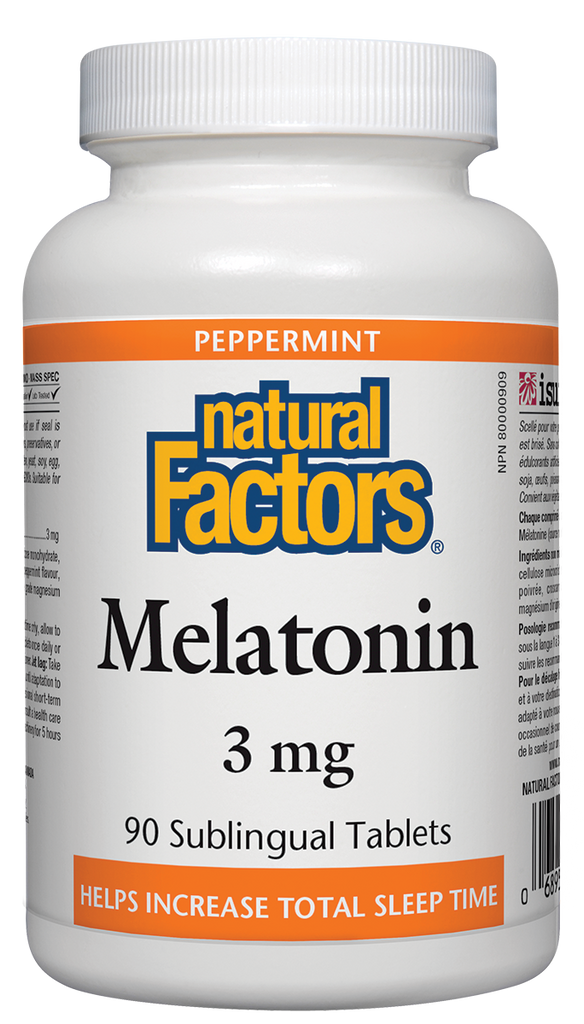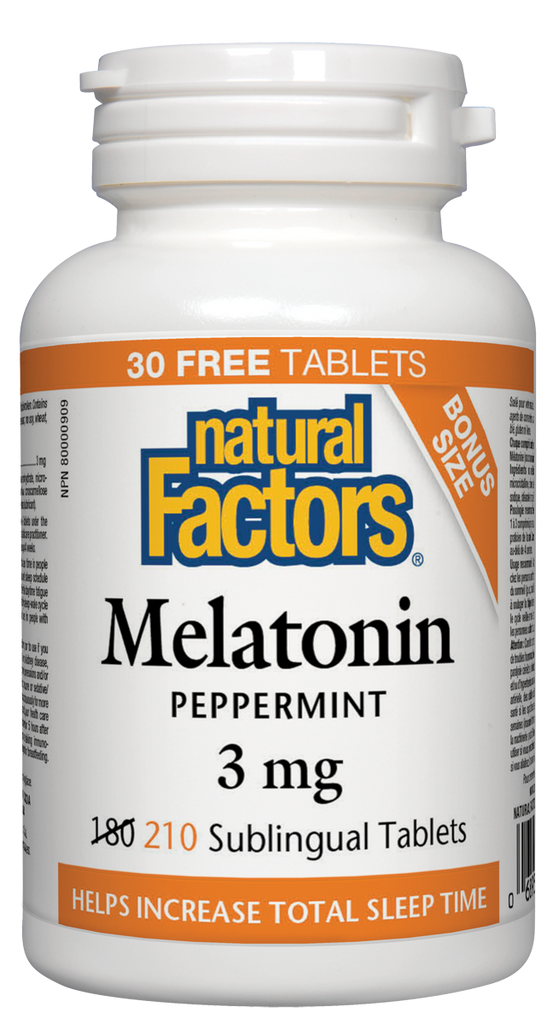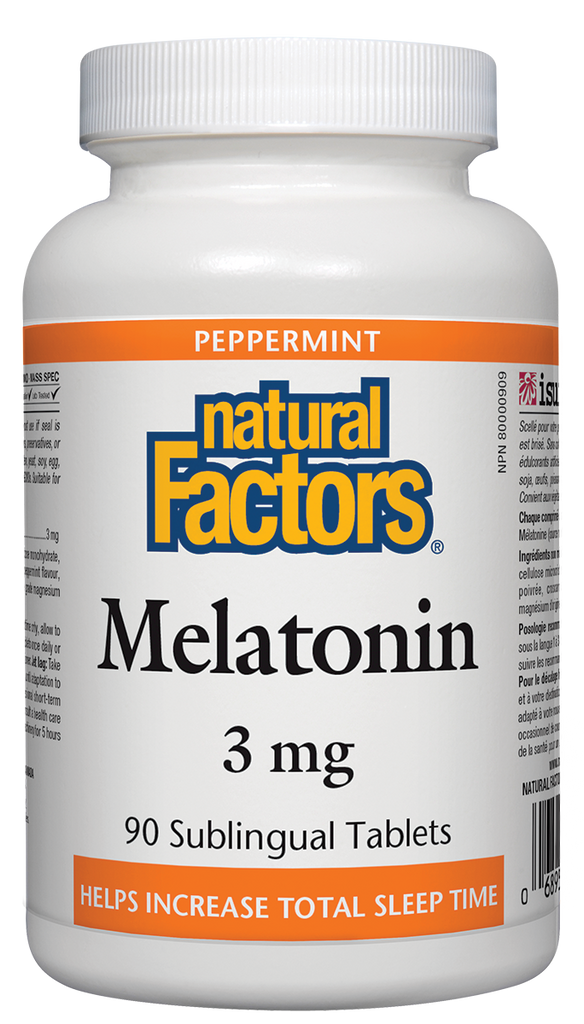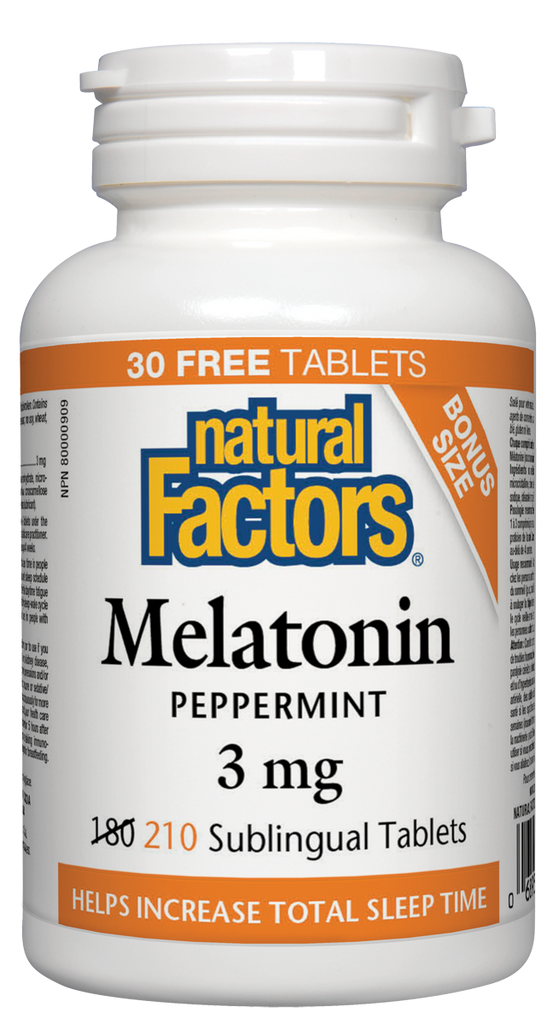 ---
---
Melatonin works with the bodyÕs natural cycles to safely and effectively reset your Òbiological clockÓ, helping you fall asleep faster, increasing the quality and duration of sleep, supporting REM sleep, and reducing daytime fatigue. Natural Factors Melatonin, from non-animal sources, comes in a sublingual tablet to ensure fast, consistent absorption.
Medicinal Ingredients
| | |
| --- | --- |
| Each tablet contains: | |
| Melatonin (non-animal source) | 3 mg |
Non-Medicinal Ingredients
Lactose monohydrate, microcrystalline cellulose, natural peppermint flavour, croscarmellose sodium, vegetable grade magnesium stearate (lubricant).

Helps increase total sleep time in people suffering from sleep restriction or an altered sleep schedule (e.g., shift-work and jet lag). Helps relieve the daytime fatigue associated with jet lag. Helps reset the bodyÕs sleep-wake cycle and reduces the time it takes to fall asleep in people with delayed sleep phase syndrome.
---