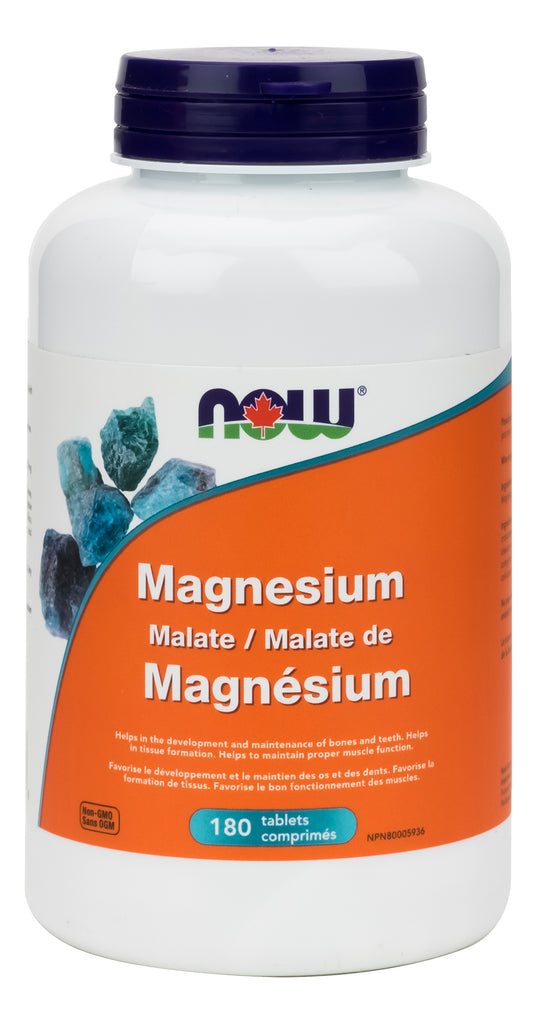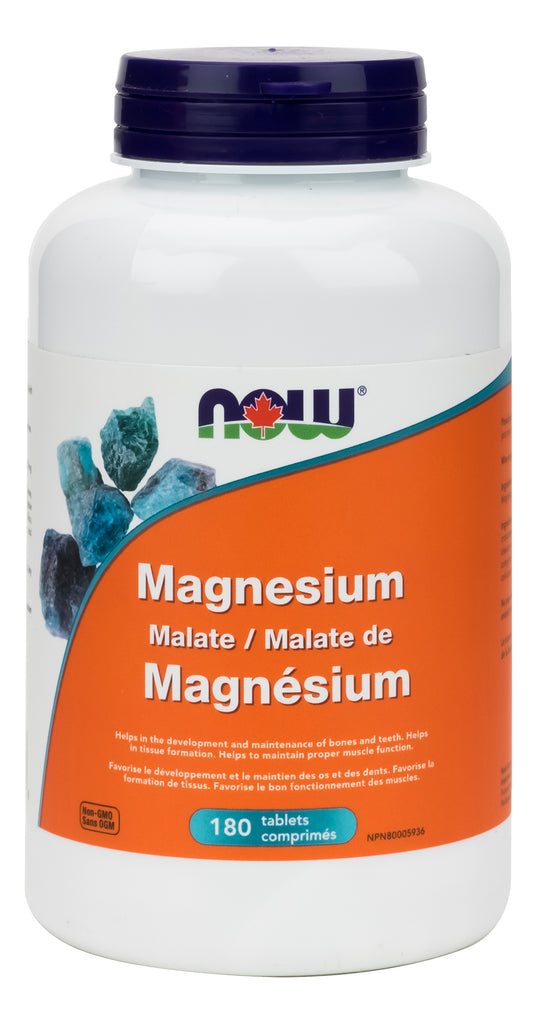 ---
---
Magnesium is a mineral that is critical for energy production and metabolism, muscle contraction, nerve impulse transmission and bone mineralization. It is required cofactor for an estimated 300 enzymes. Among the reactions catalyzed by these enzymes are fatty acid synthesis, protein synthesis and glucose metabolism. Malate is an important Krebs Cycle intermediate, indicating that it is an important molecule in the production of cellular energy derived from carbohydrates. Since it is part of an energy cycle, the body provides enhanced pathways of absorption for malate forms of minerals.


Each tablet contains:

Magnesium (from Magnesium Malate) 115 mg


Non-Medicinal Ingredients: Hyprolose, Microcrystalline Cellulose, Stearic Acid (vegetable source), Croscarmellose Sodium, Magnesium Stearate (vegetable source), Silica, Tablet Coating (hypromellose, calcium carbonate, glycerin).
Adolescent and Adult Dosage: Take 1 tablet 3 times daily with food. 
---