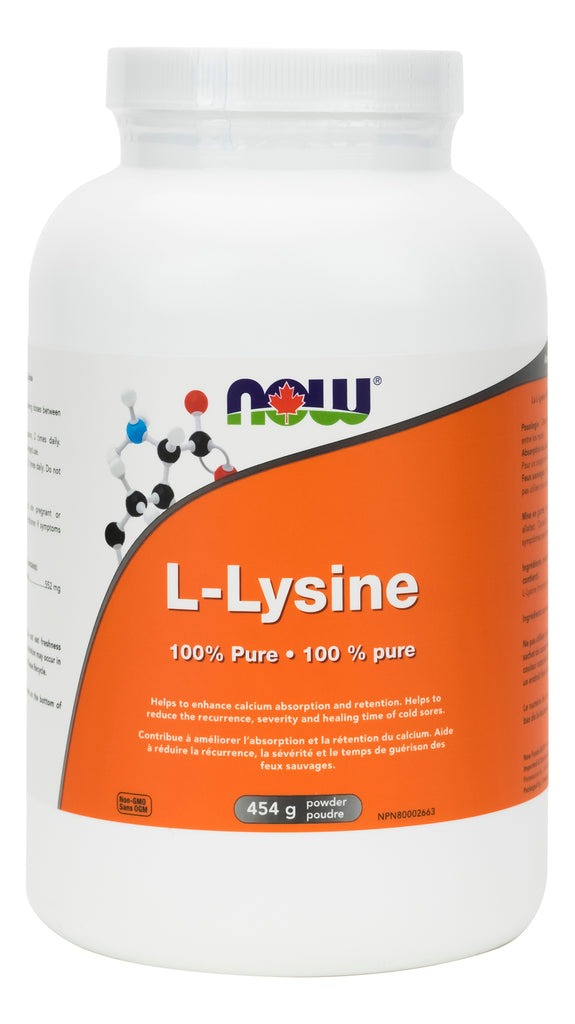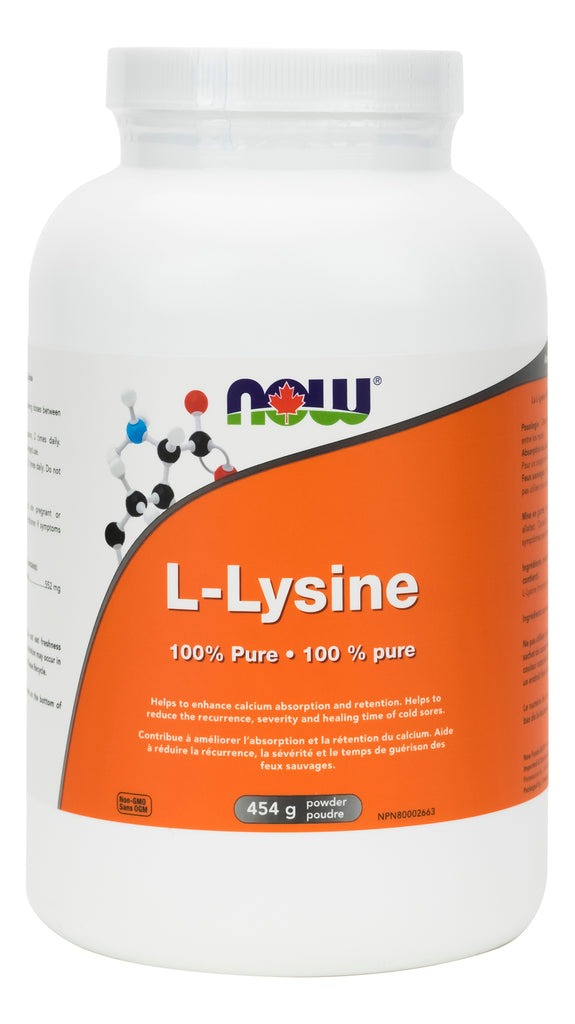 ---
---
L-Lysine is an essential amino acid that must be obtained through the diet or through supplementation. Lysine is necessary for the production of all proteins in the body, and is required for the maintenance of the structural proteins collagen and elastin, which form all connective tissue such as skin, tendon, and bone. L-Lysine is also a precursor to L-carnitine, which is needed for fat metabolism and energy production, which can support good health. In addition, L-Lysine supports a healthy immune system helping to fight cold sores. This pure powder version is suitable for vegetarians and vegans, and allows for controlled dosing.
Each ¼ teaspoon (1.25 mL) contains:
L-Lysine (from L-Lysine Monohydrochloride) 552 mg
Non-Medicinal Ingredients: None.
Adult Dosage: Take the following doses between meals: For Calcium Absorption: Take ¼ teaspoon, 2 times daily. Consult a health care practitioner for prolonged use. For Cold Sores: Take 2 and ¼ teaspoons, 3 times daily. Do not use longer than 6 months.
---