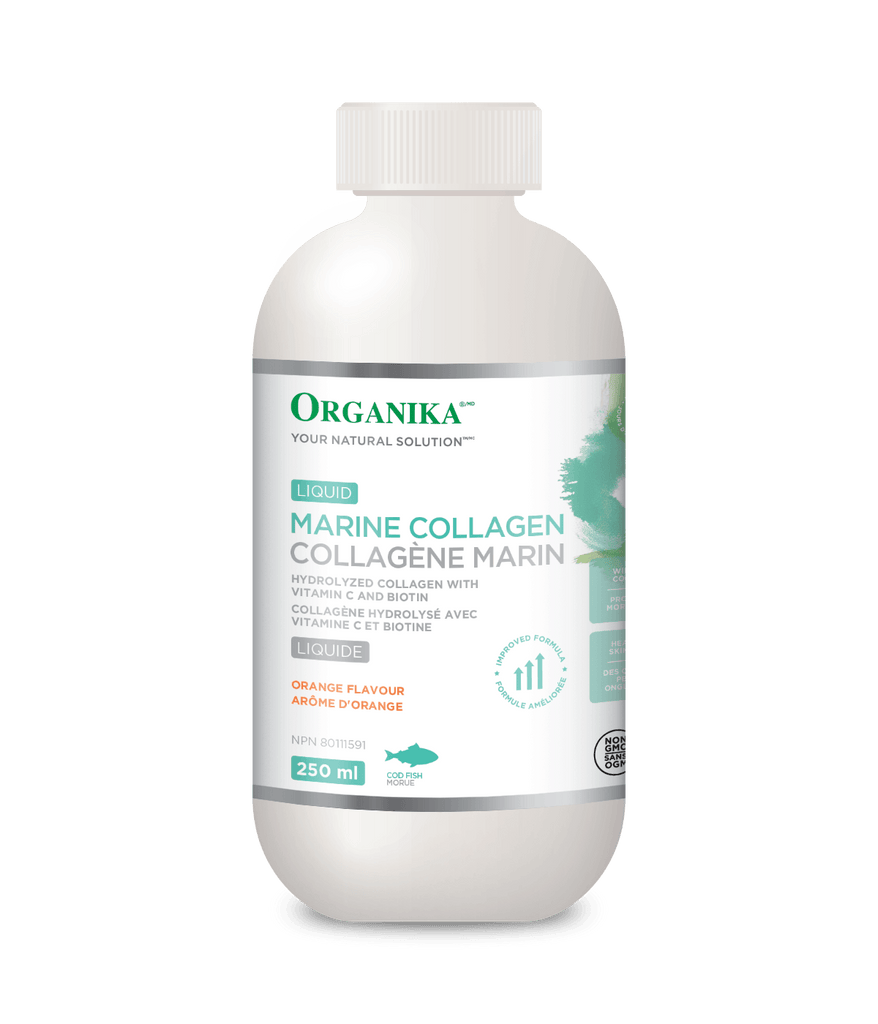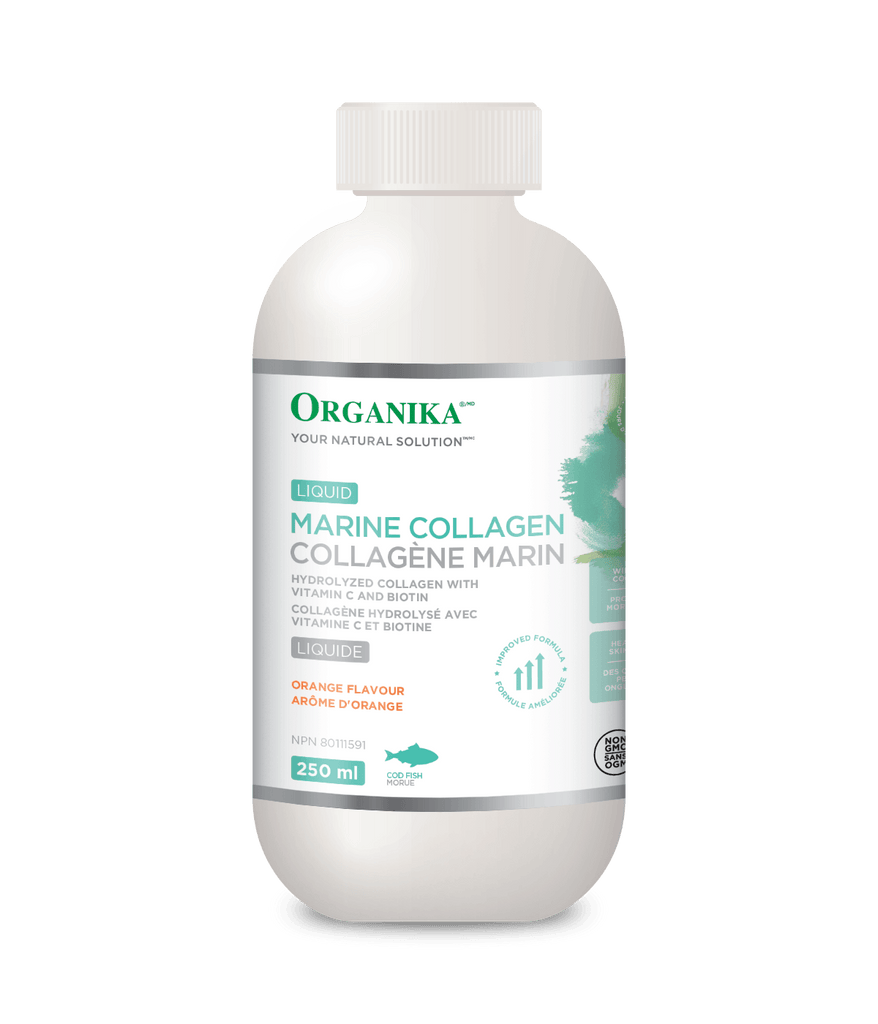 ---
---
Organika's Liquid Marine Collagen is formulated with 1000mg of collagen sourced from sustainable wild-caught North Atlantic Cod. With 200mg of Vitamin C to further promote collagen production, also added is 500mcg of Biotin to help maintain healthy hair, nail and skin health.
MEDICINAL INGREDIENTS — EACH TEASPOON (5 ml) CONTAINS:
Hydrolyzed Collagen (Fish skin) 500 mg, Vitamin C (Ascorbic Acid) 100 mg, Biotin 250 mcg.
NON-MEDICAL INGREDIENTS:
Glycerin, Orange Flavour, Acai Fruit Extract, Potassium Sorbate, Purified Water.
Take one tsp (5ml) twice a day directly into mouth or added to water.
---