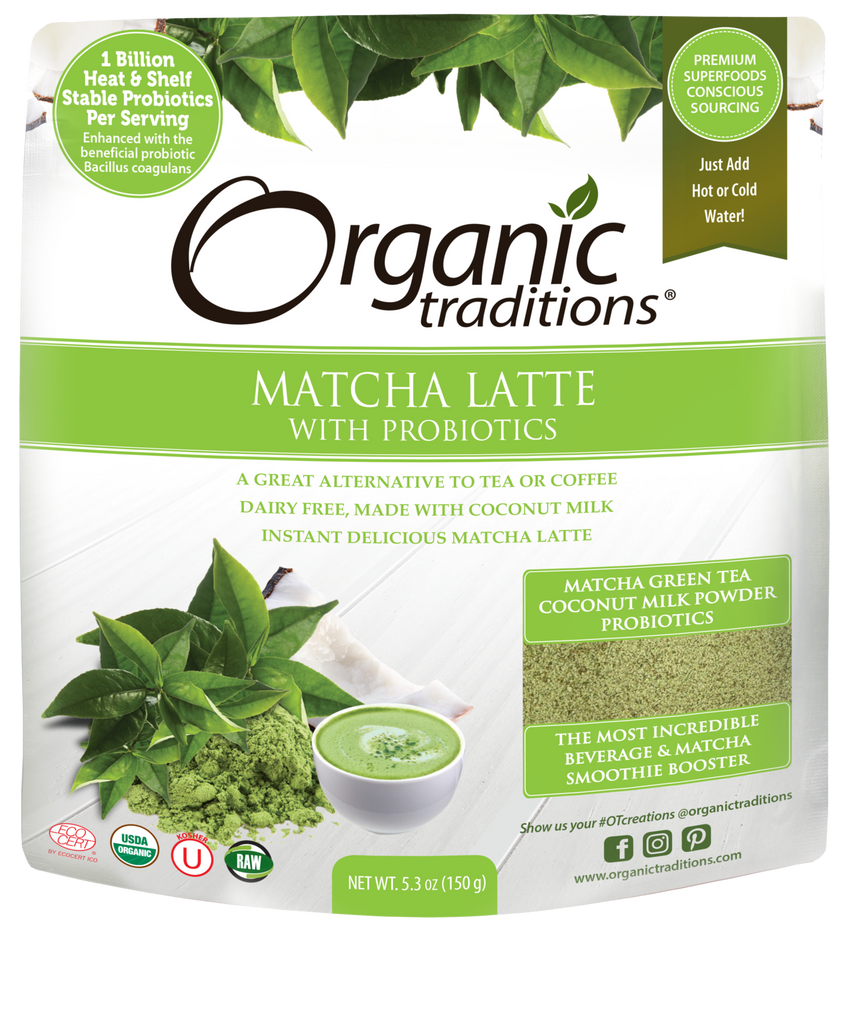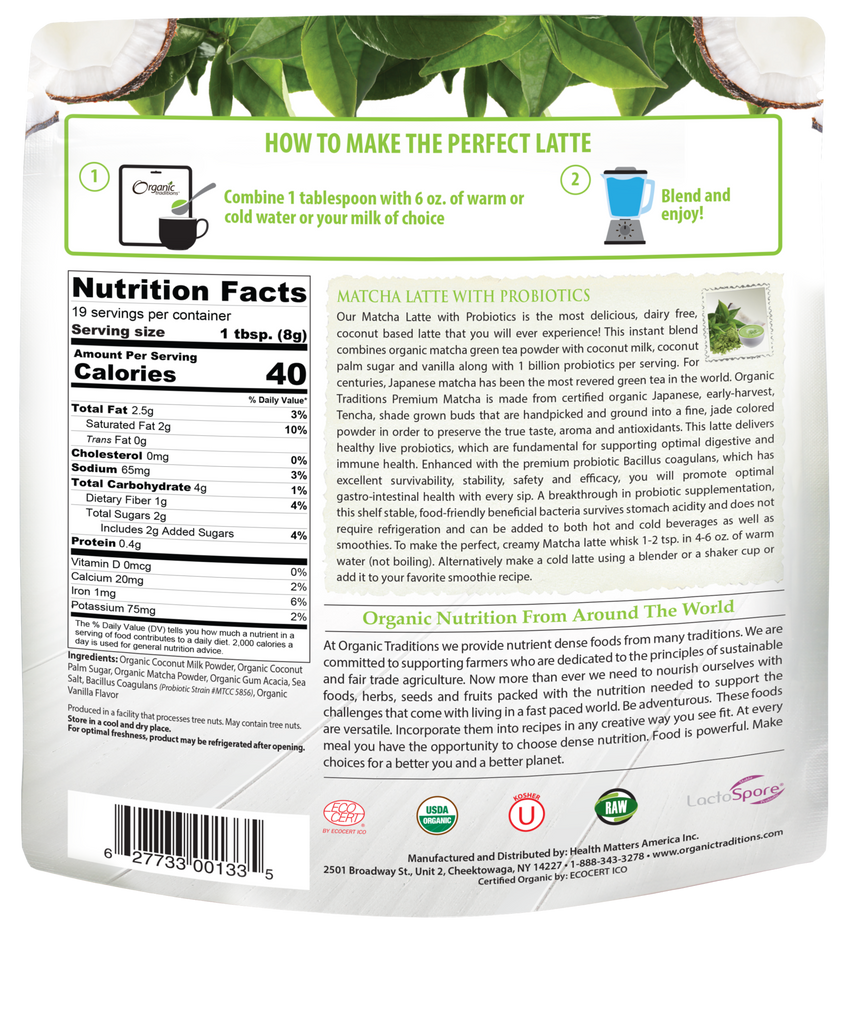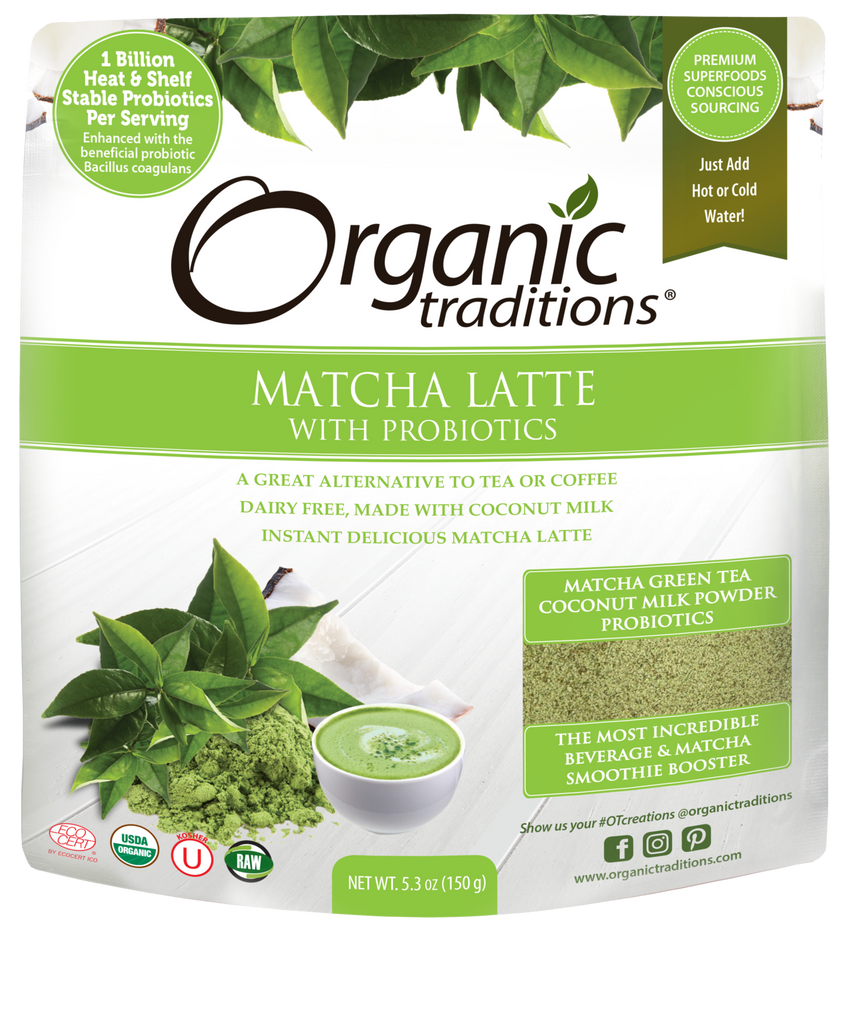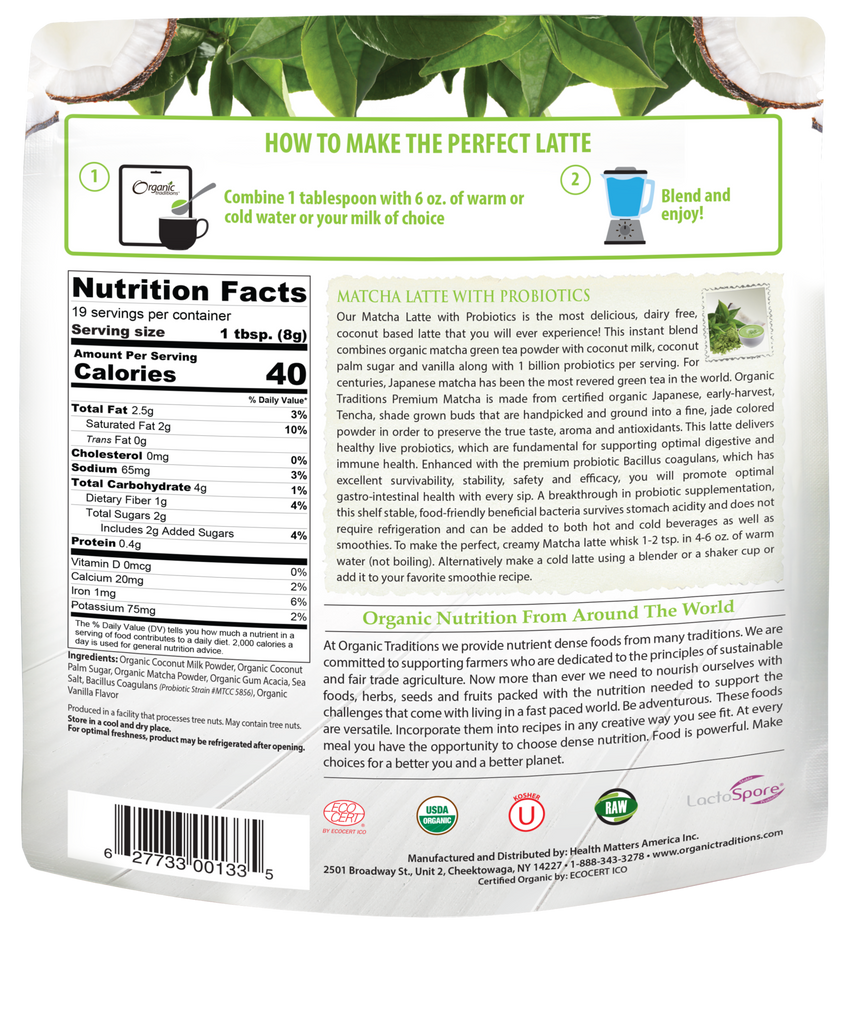 ---
---
Enjoy a delicious, energizing matcha latte instantly by blending 1 tbsp of our matcha latte powder with 6oz of hot water. Made using our premium matcha powder and lightly sweetened with our coconut palm sugar. Our Matcha latte contains a coconut milk powder base and is instantly creamy. We've also added 1 billion heat and shelf stable probiotics to nourish your gut microbiome with every sip!
add Ashwagandha or any other adaptogen for added benefits
Can also be enjoyed over ice, for an iced latte!
---