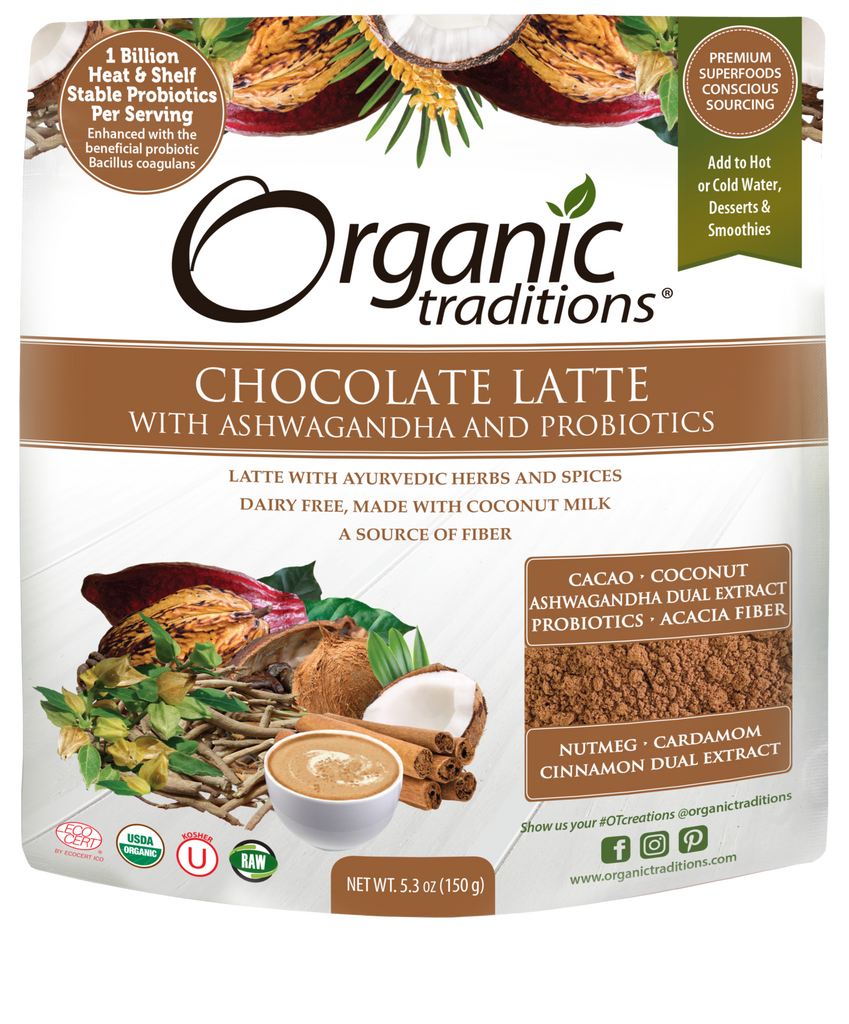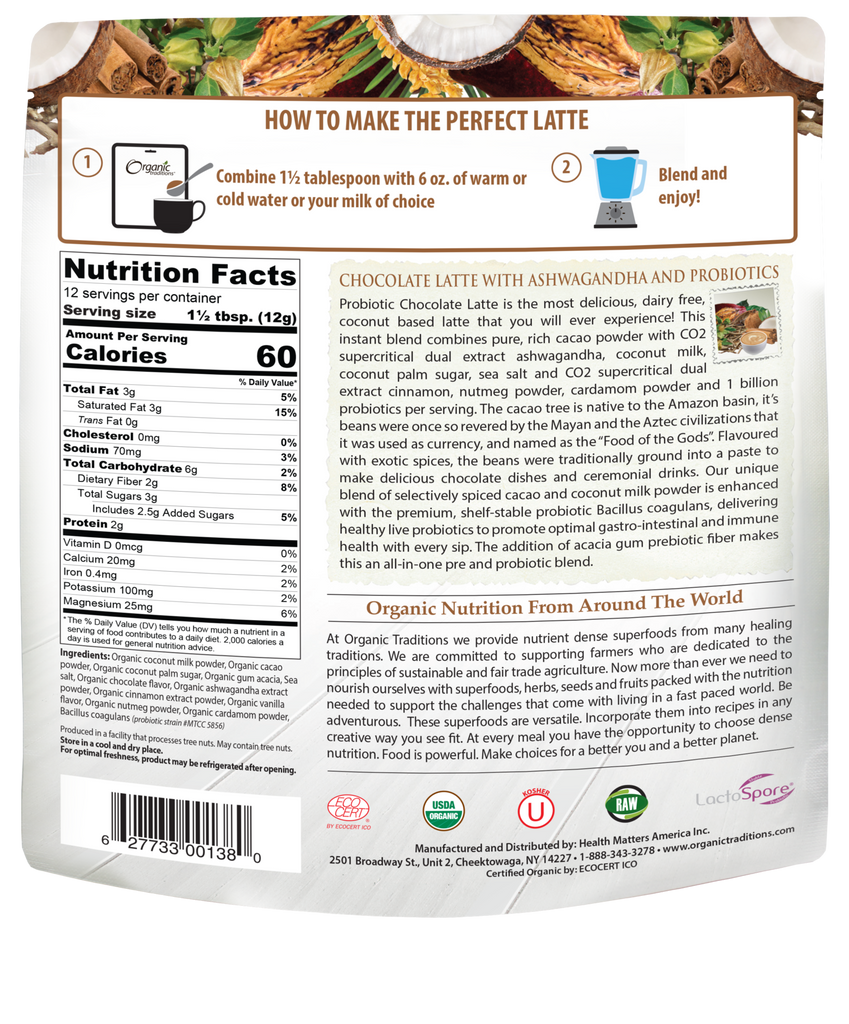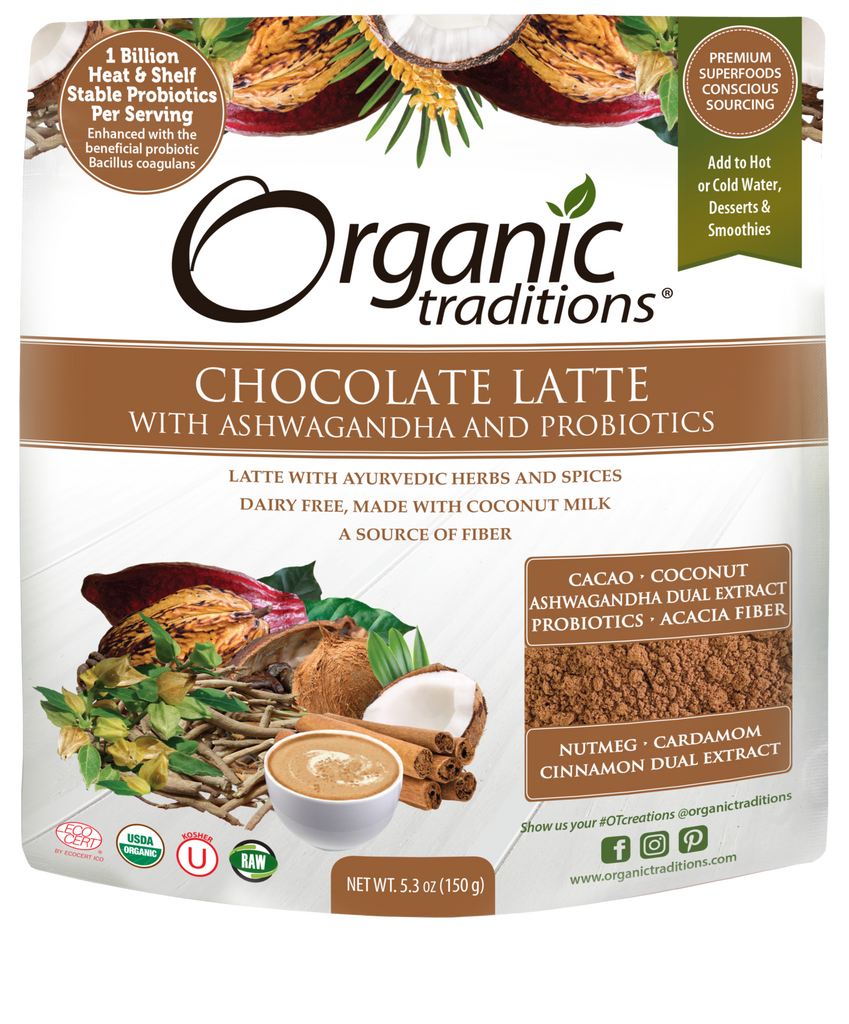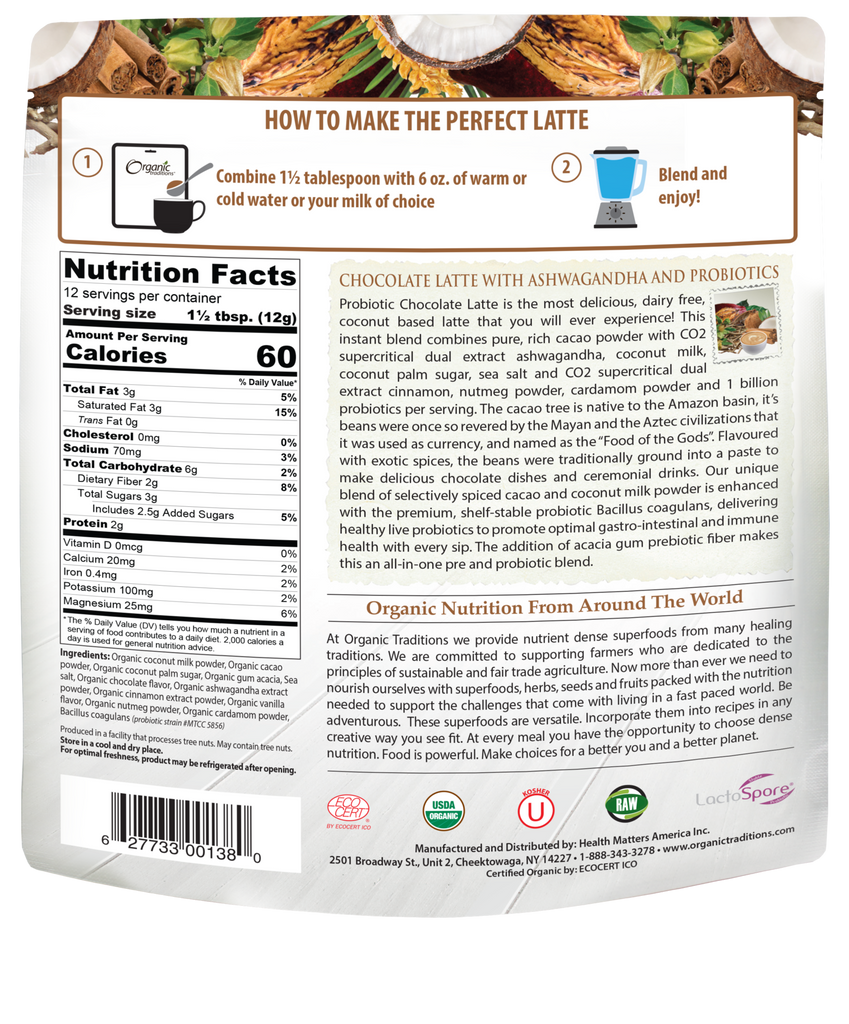 ---
---
A delicious and warming blend of organic cacao powder and aromatic spices like cinnamon, nutmeg and cardamom combined with dual extract ashwagandha powder with a creamy coconut milk powder base. Our Chocolate Latte with Ashwagandha is made instantly by mixing 1.5 tbsp with 6oz of hot water. We've also added in 1 billion heat and shelf stable probiotics per serving, helping to nourish your gut microbiome.
Blend with heated non-dairy milk at high speed for 2 minutes
Add Maca, Holy Basil or any other adaptogen for added benefits.
Can also be enjoyed over ice, for an iced latte!
---