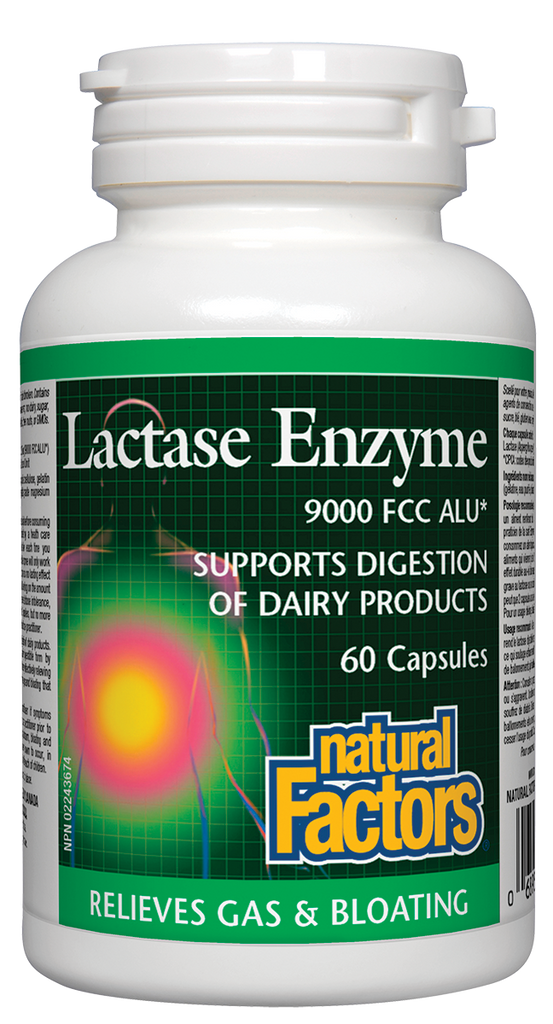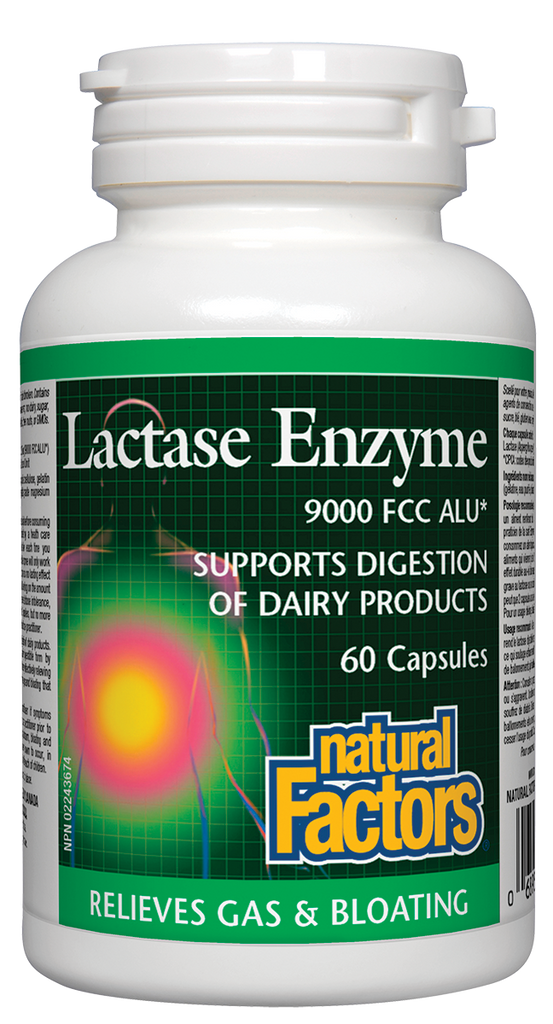 ---
---
Natural Factors Lactase Enzyme helps prevent the symptoms of lactose intolerance and assists in the digestion of dairy products. Lactose intolerance is the inability to digest lactose (milk sugar), caused by the lack of lactase, the enzyme responsible for breaking down lactose in the digestive tract.
Medicinal Ingredients
| | |
| --- | --- |
| Each capsule contains: | |
| Lactase (Aspergillus oryzae) | 9 000 FCC* Units |
| * FCC = Food Chemical Codex Acid Lactase Unit | |
Non-Medicinal Ingredients
Microcrystalline cellulose, gelatin capsule (gelatin, purified water), vegetable grade magnesium stearate (lubricant).

Assists in the digestion of dairy products. Lactase converts lactose into an easily digestible form by replacing the bodyÕs missing enzyme, thereby effectively relieving the uncomfortable symptoms of diarrhea, gas and bloating that result from lactose intolerance.

---