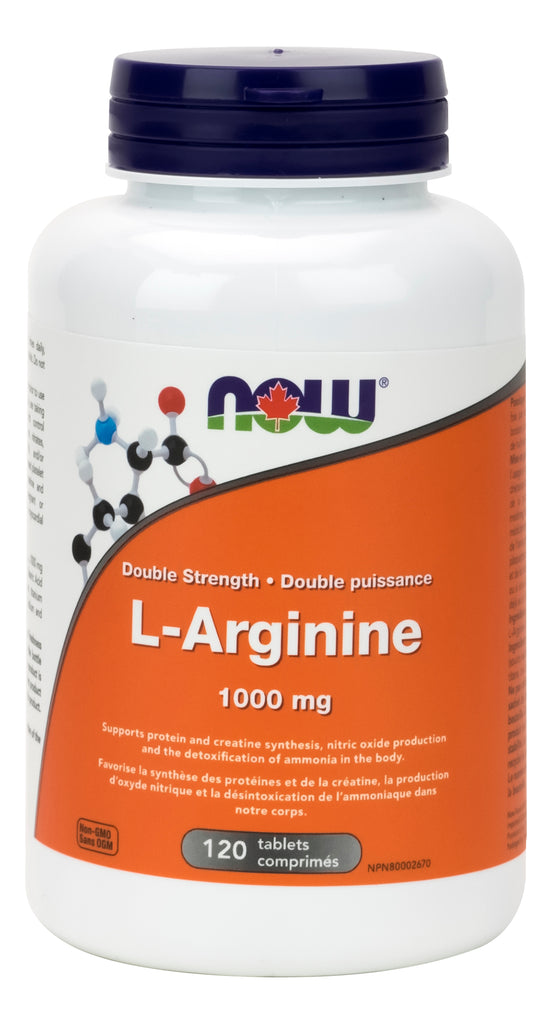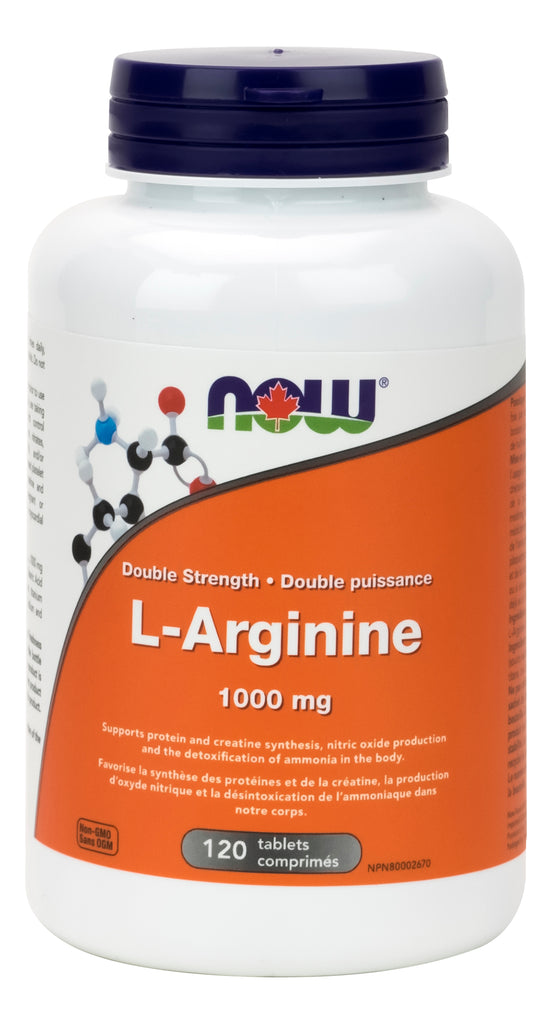 ---
---
L-Arginine is a conditionally essential basic amino acid involved primarily in urea metabolism and excretion, as well as DNA synthesis. L-Arginine is the substrate for the synthesis of nitric oxide (NO), a cell-derived relaxing factor that is essential for regulating vascular tone and blood flow. It also supports the manufacture of creatine, an energy substrate for muscles. 95% of creatine is located in the skeletal muscle.  This is a double-strength formula.
Each tablet contains:
L-Arginine (from L-Arginine HCI) 1000 mg
Non-Medicinal Ingredients: Hyprolose, Cellulose, Stearic Acid (vegetable source), Tablet Coating (hypromellose, titanium dioxide, cellulose, stearic acid), Croscarmellose Sodium and Silica.
Adult Dosage: Take 1 tablet 1-3 times daily, between meals or at bedtime with a carbohydrate drink to facilitate absorption. Do not use beyond 8 weeks.
---