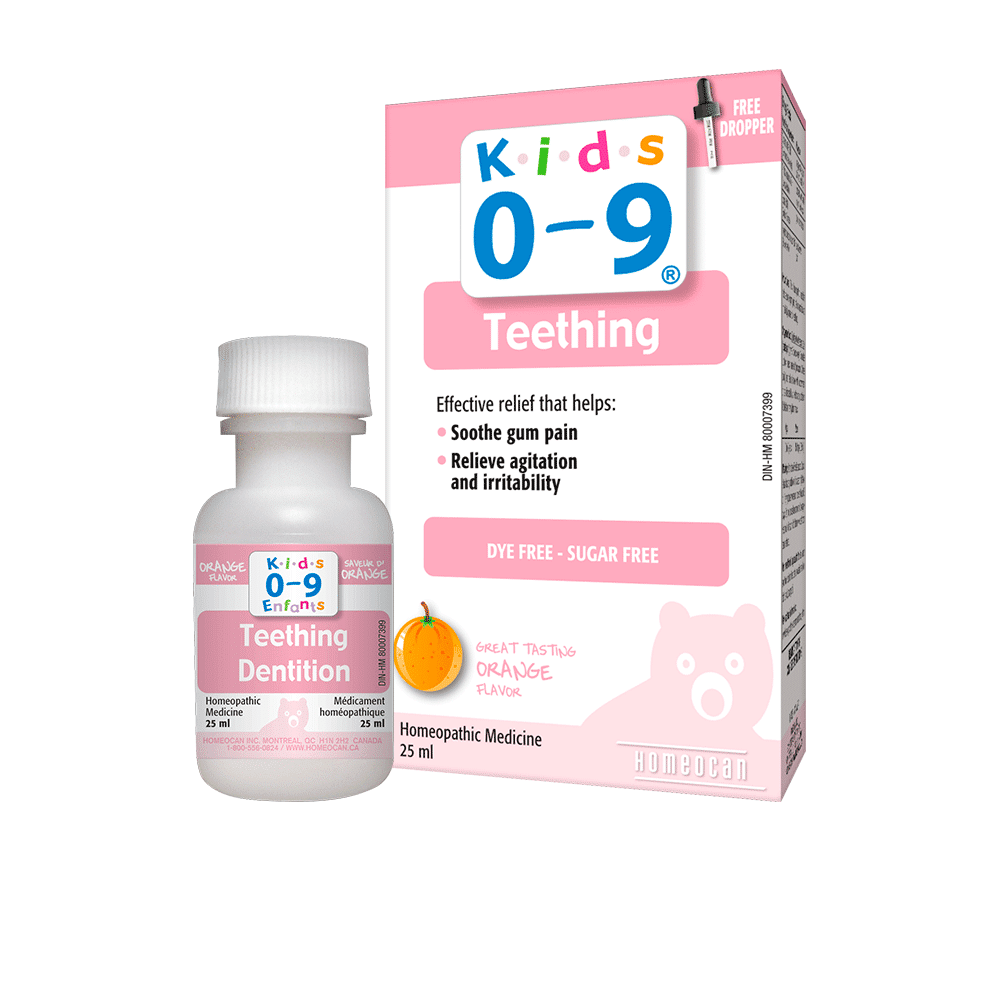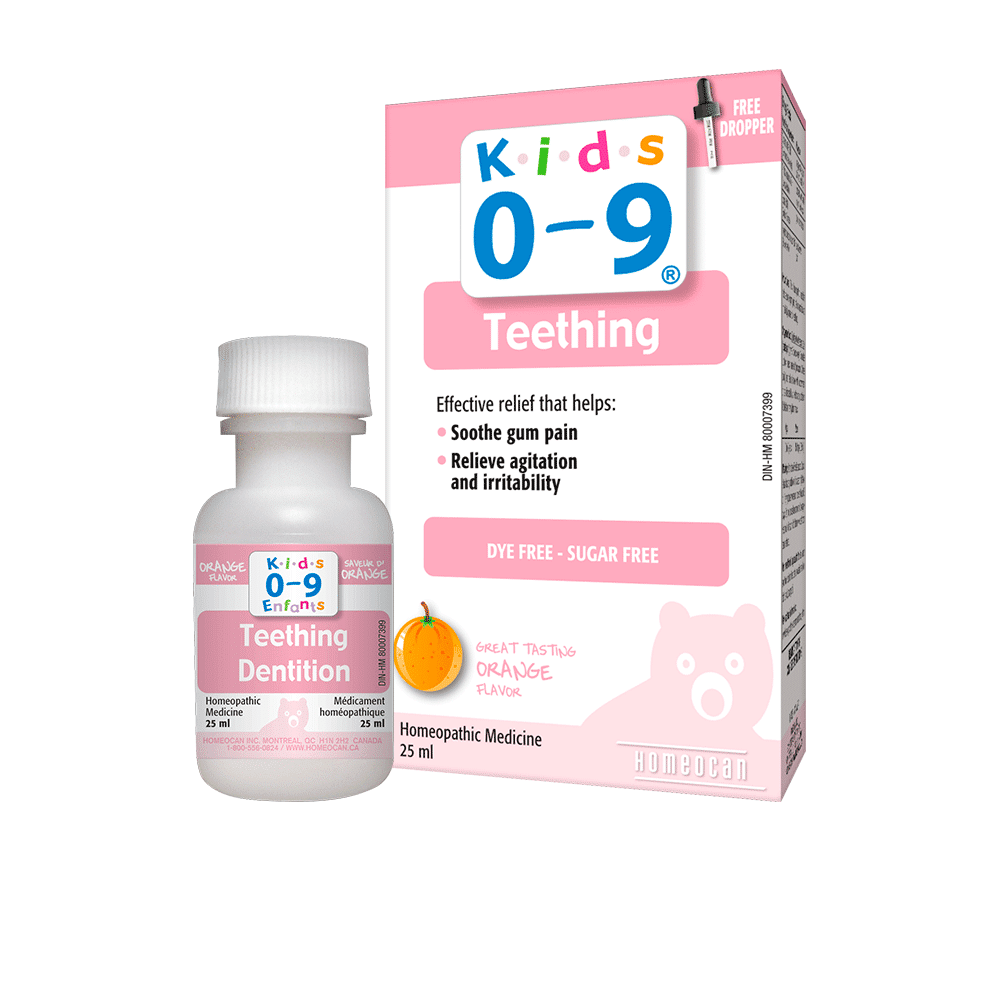 ---
---
It is time to soothe and naturally relieve your child's teething pain so that they spend the least amount of time in pain in order for them to get more comfortable sleep.
Most of a baby's first teeth appear between the ages of 6 and 30 months. The symptoms which manifest 4 days before and 3 days after the appearance of the tooth.
During this time, one can expect the baby to be in pain, and have red, swollen gums, red cheeks, and a red buttocks.
Teething solution Kids 0-9 is a homeopathic medicine which is alcohol-free, dye-free, with no sugar added or secondary side effects.
This natural product will soothe your baby's gum pain and reduce any agitation, irritability associated with dental flare.
Kids 0-9 Teething oral solution has a special formula:
- Arnica is used for gum pain and swelling,
- Borax for inflammation of the gums
- Hypericum for pain following the nerve path
- And other effective medicinal ingredients.
Medicinal Ingredients:
– Chamomilla 5C (German chamomile)
– Arnica montana 5C (Leopard's bane)
– Borax 5C (Sodium borate)
– Hypericum perforatum 5C (St John's wort)
Non medicinal ingredients:
– Purified water
– Sorbitol
– Sodium benzoate
– Potassium sorbate
– Citric acid
– Orange oil
Children 0 to 9 years of age: Acute pain: give 15 drops every 15 minutes up to 4 times if needed. Non-acute pain: give 15 drops 3 times daily. Reduce intake with improvement or as directed by a healthcare practitioner.
---