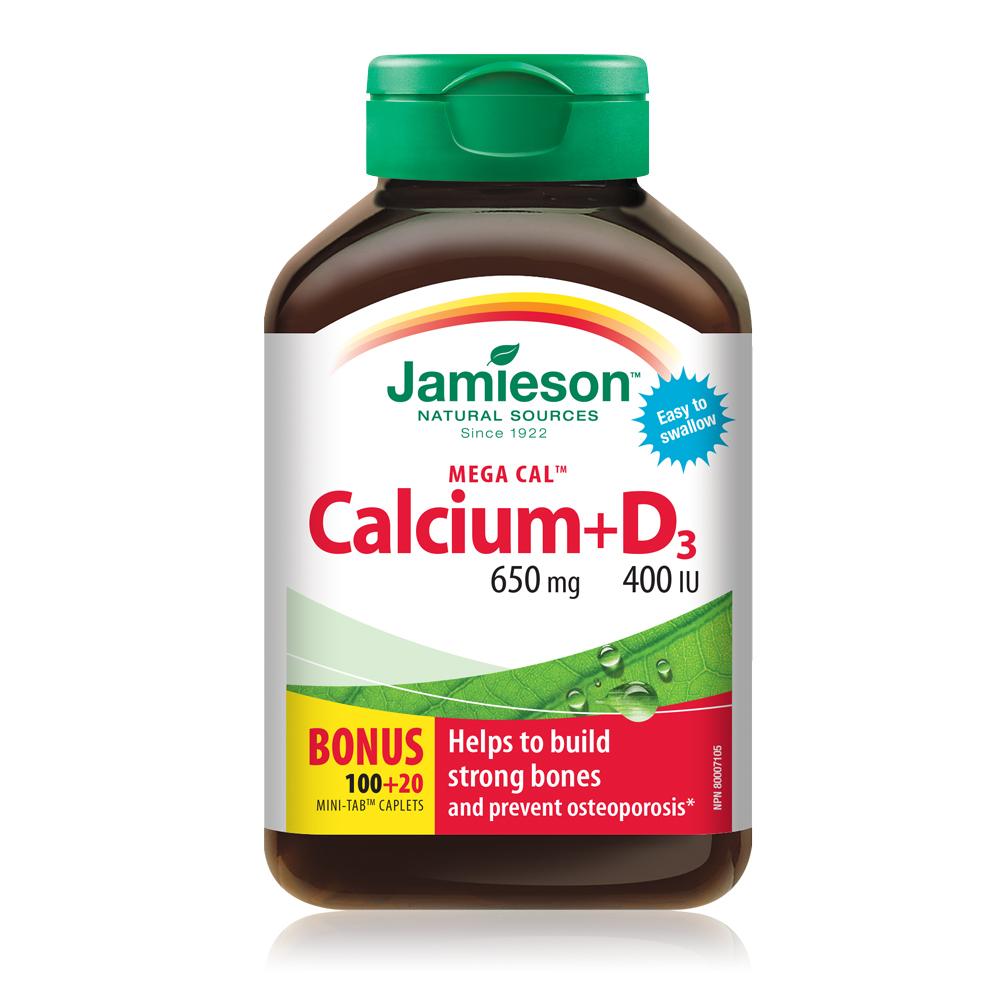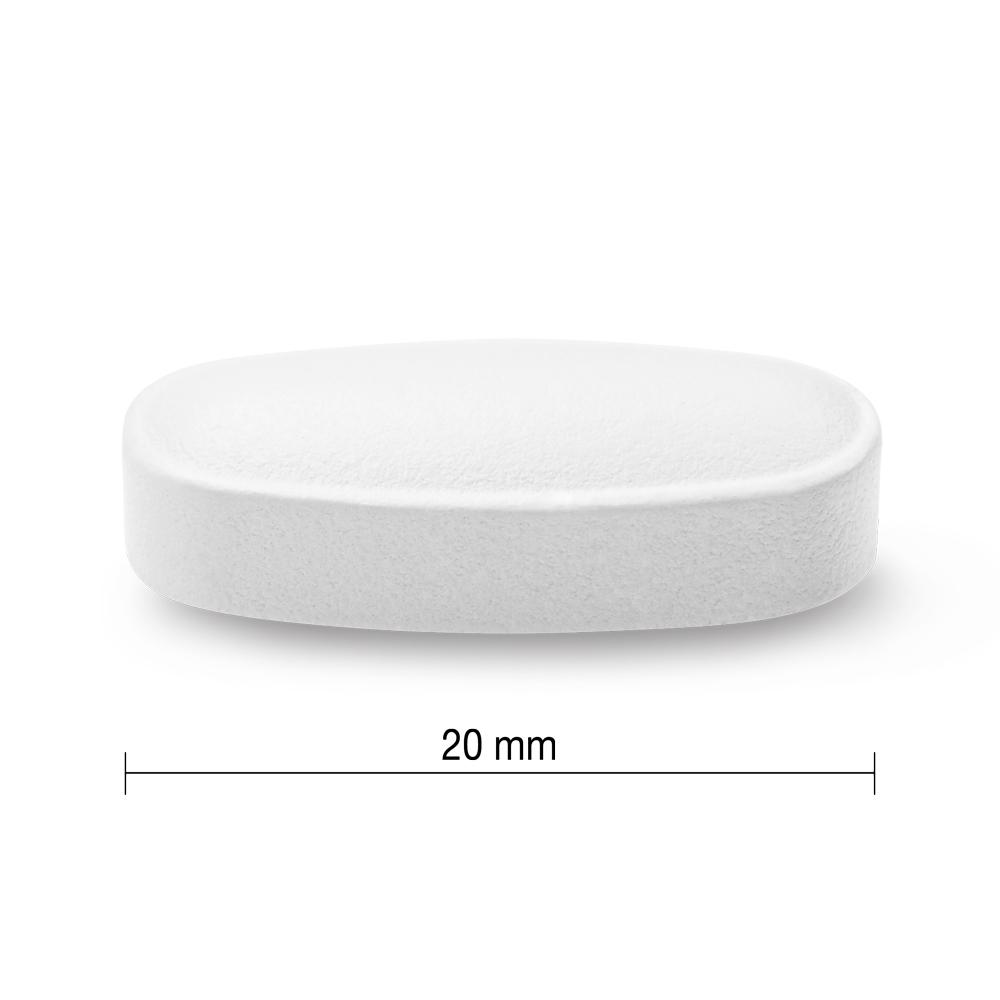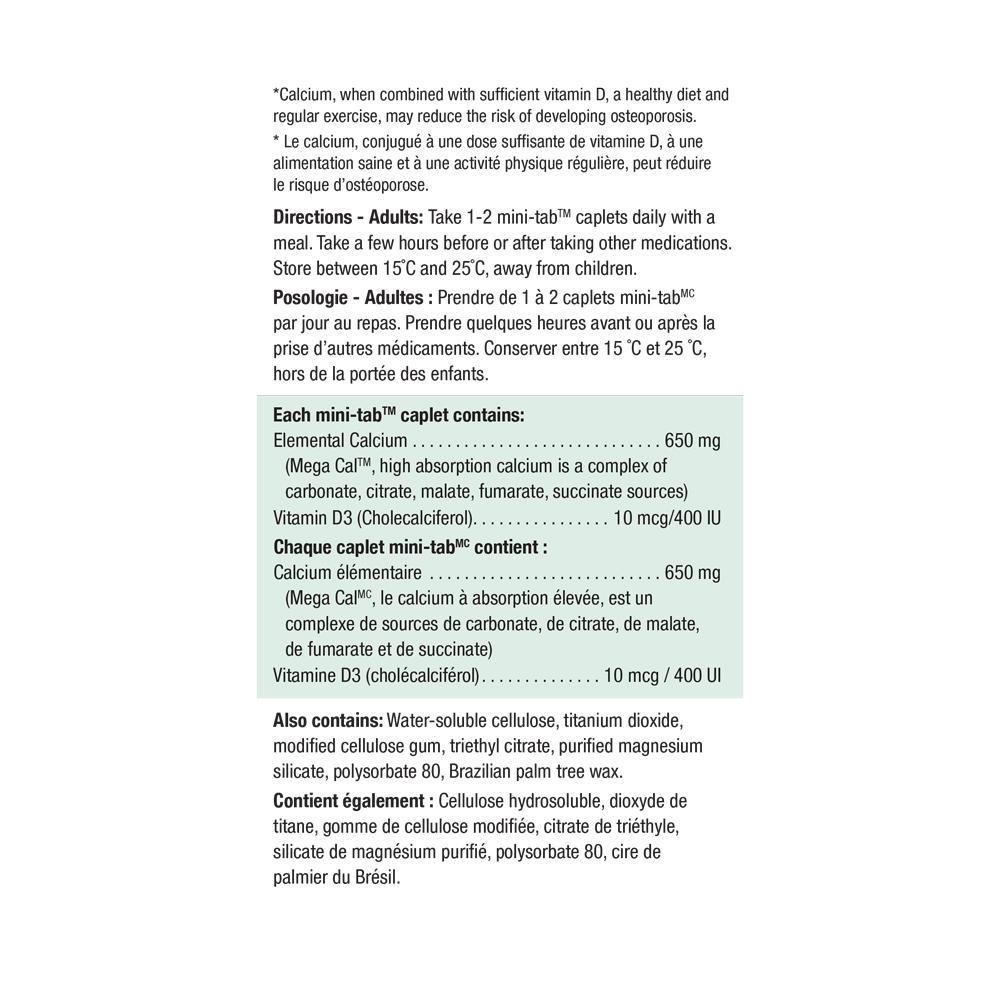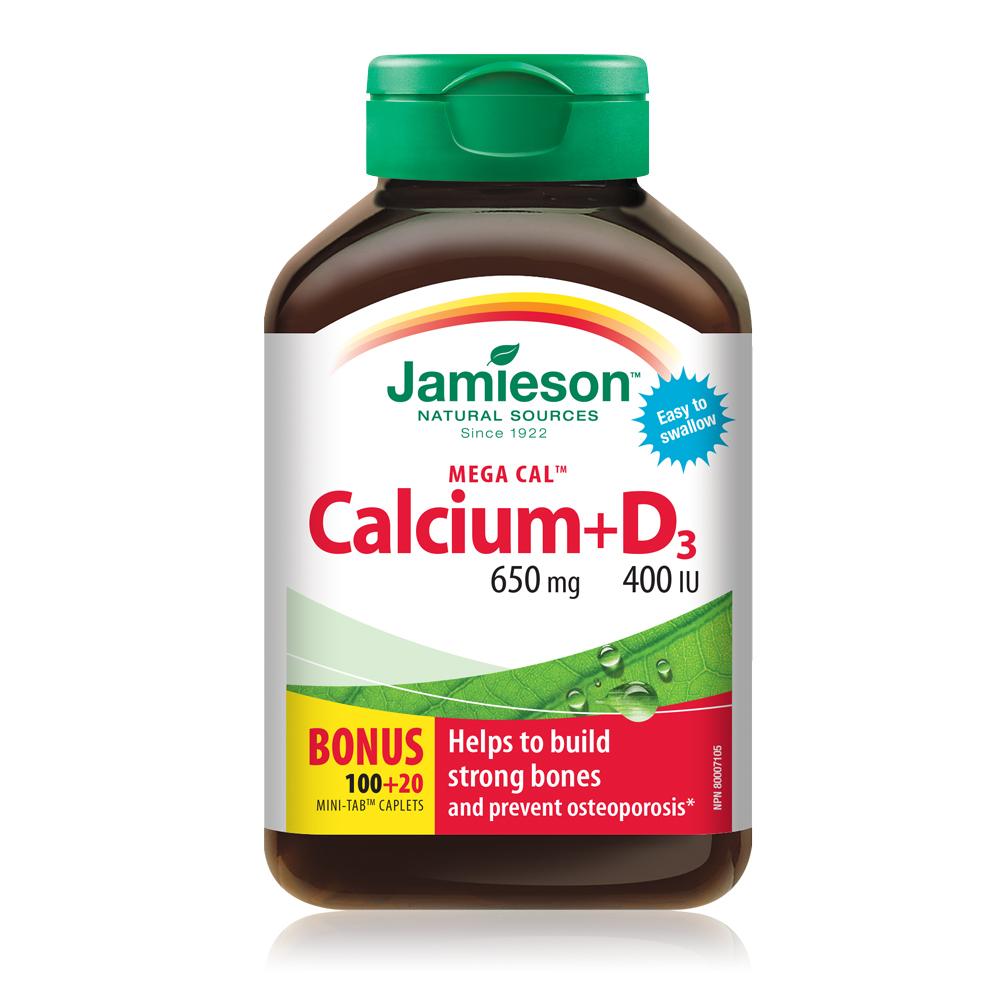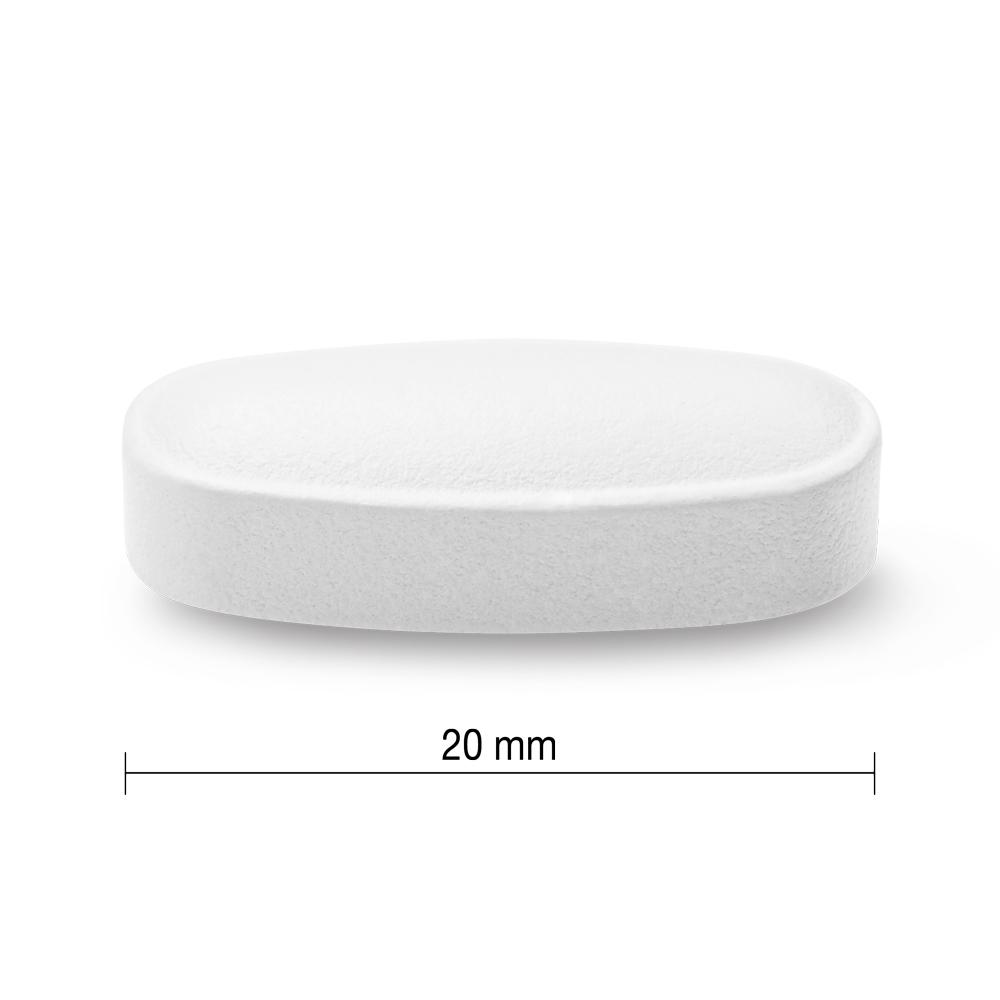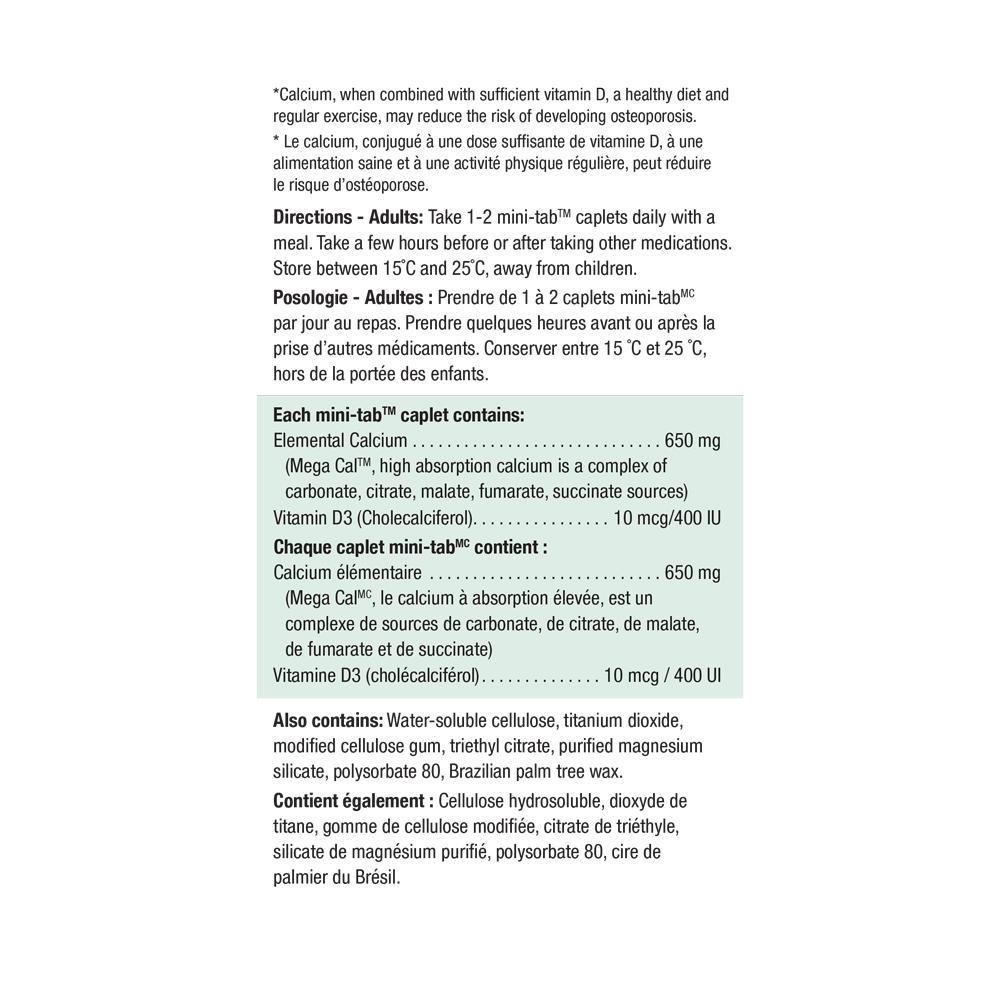 ---
---
Jamieson Mega Cal™ Calcium 650 mg with Vitamin D is enhanced with vitamin D3 for optimal calcium absorption, this high-potency complex of five calcium sources helps to develop and maintain strong bones and teeth, and helps reduce the risk of developing osteoporosis.*
Nutrient Information
Elemental Calcium
(Mega Cal™, high absorption calcium is a complex of carbonate, citrate, malate, fumarate, succinate sources)
650 mg
Vitamin D3 (Cholecalciferol)
10 mcg/ 400 IU
Also Contains
Water-soluble cellulose, titanium dioxide, modified cellulose gum, triethyl citrate, purified magnesium silicate, polysorbate 80, Brazilian palm tree wax.
NO salt (NaCl), gluten, lactose, shellfish or artificial flavours.
*Calcium, when combined with sufficient vitamin D, a healthy diet and regular exercise, may reduce the risk of developing osteoporosis.
Adults: Take 1 to 2 mini-tab™ daily with a meal. Take a few hours before or after taking other medications. Store between 15ºC and 25ºC, away from children.
Serving Size
1-2 mini-tab™ caplets daily
---