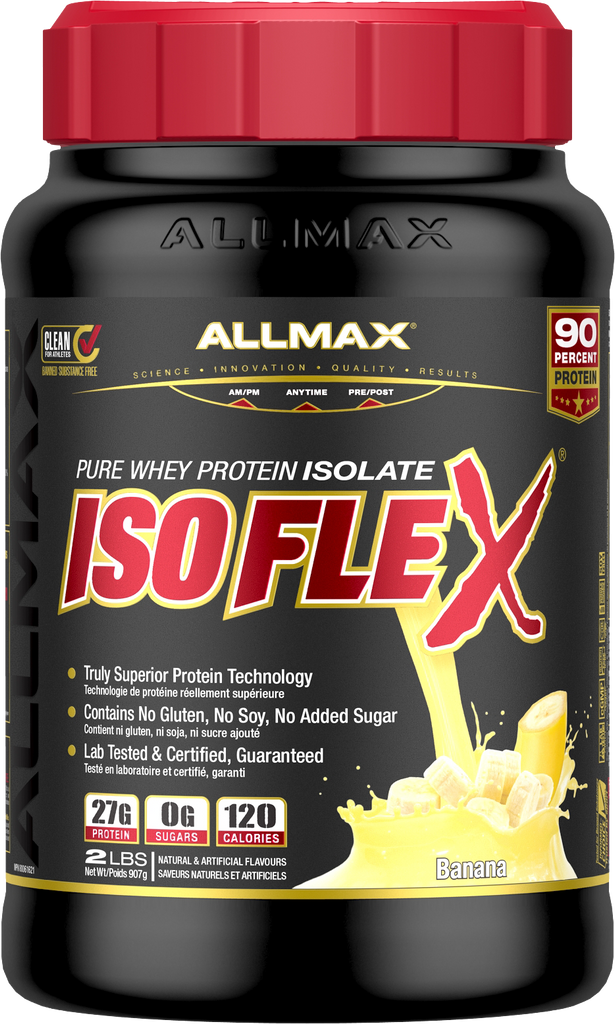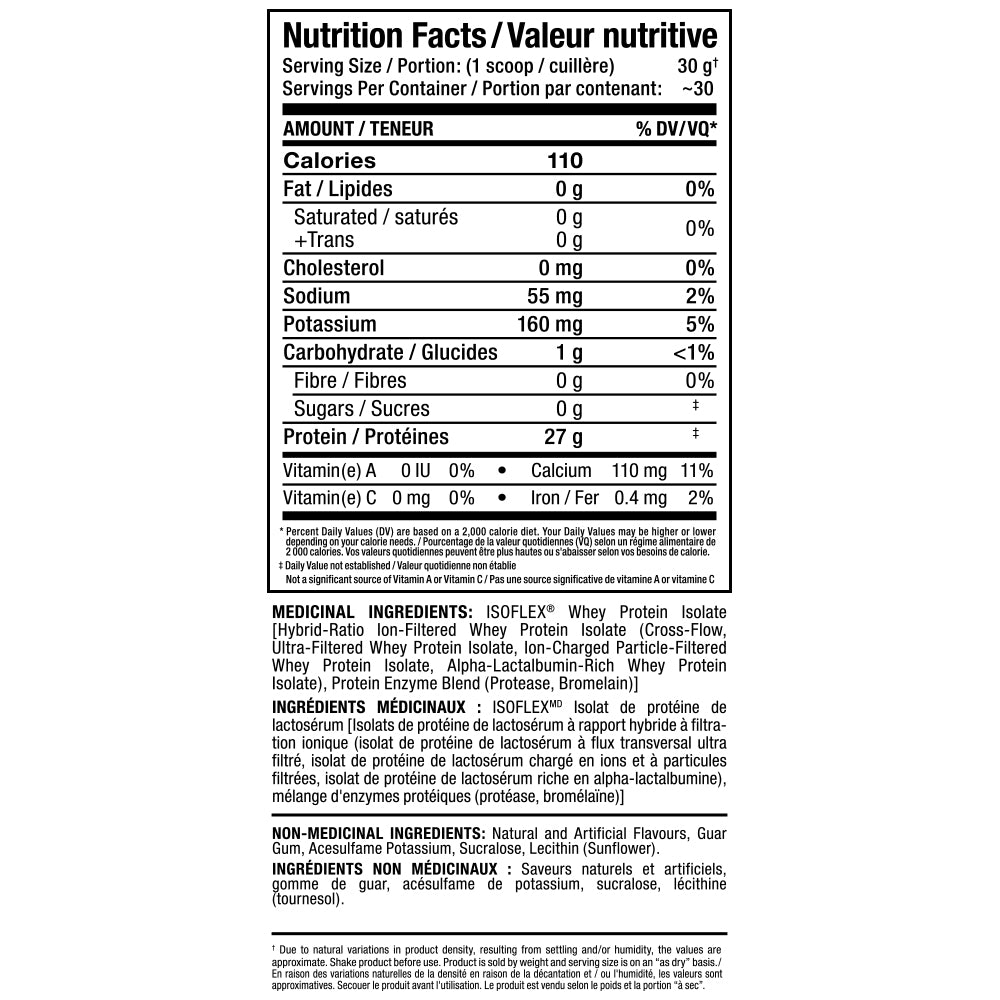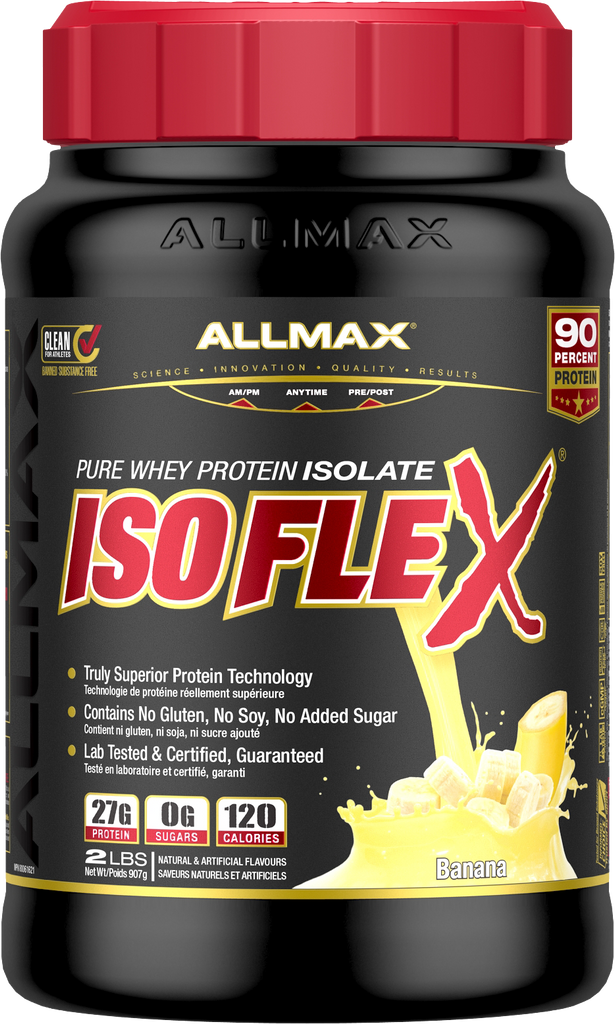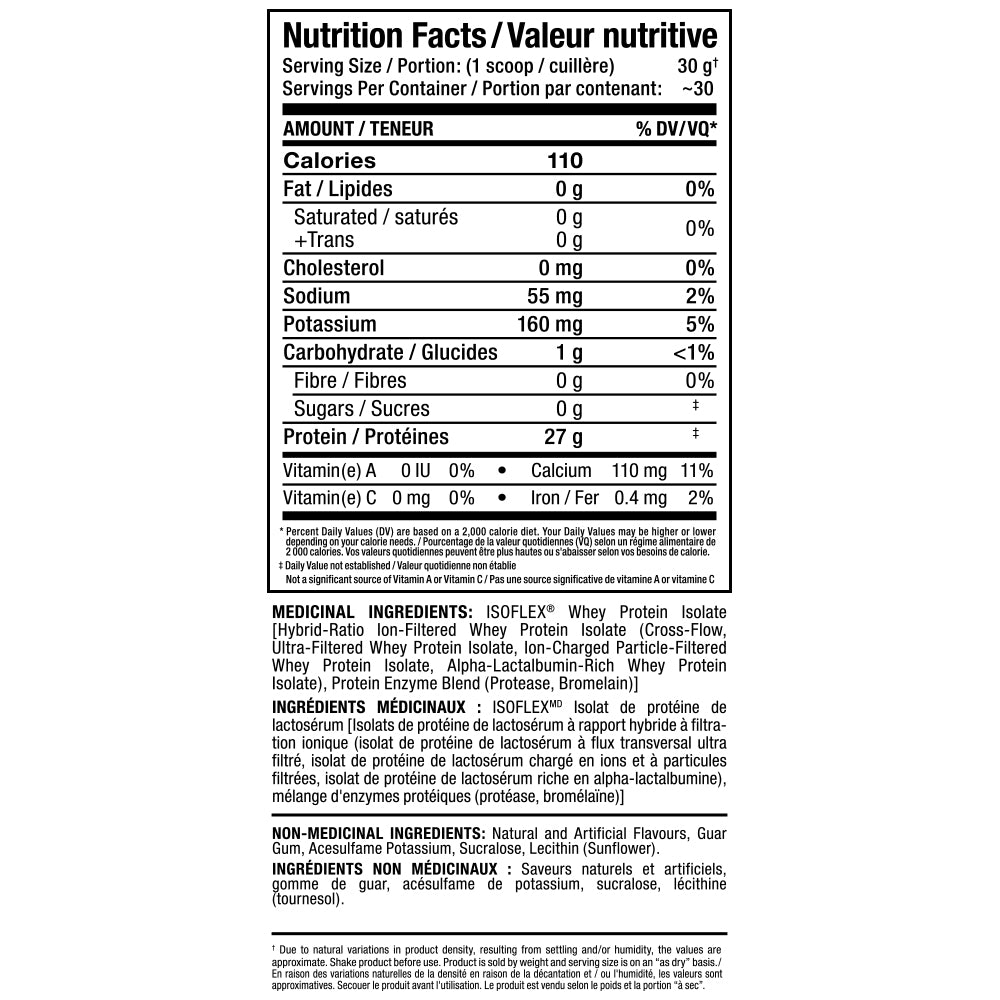 ---
---
All new and improved ISOFLEX (Truly Superior Whey Protein Isolate) is the ultimate in taste and the ultimate in quality. Not only does ISOFLEX have a brand new look and great taste, using cutting edge technology, it's a pure 100% whey protein isolate source. ISOFLEX is significantly lower in lactose, fat, sugar and carbs, compared to regular WPIs too! If you're looking for the highest quality, most premium and fastest absorbing protein, then look no further than ISOFLEX; a Truly Superior Whey Protein Isolate.
Combine one 30g scoop of ISOFLEX protein powder with 1/2 cup, or 120 ml of water, juice or milk (most choose water or skim milk), depending on your preference, at any time during the day that you need a protein boost.
Most athletes with elevated protein requirements double each serving with 2 scoops of ISOFLEX with about 1 cup (300 ml of water) providing 54 grams of pure protein. Most bodybuilders are aware that high levels of protein consumption are critical to their success. Most will aim for 1.5 to 3 grams of protein per pound of bodyweight daily depending on the intensity and frequency of their training and space their consumption throughout the day. ISOFLEX mixes well in a shaker cup but can be combined with other ingredients in a blender as a smoothie too.
---