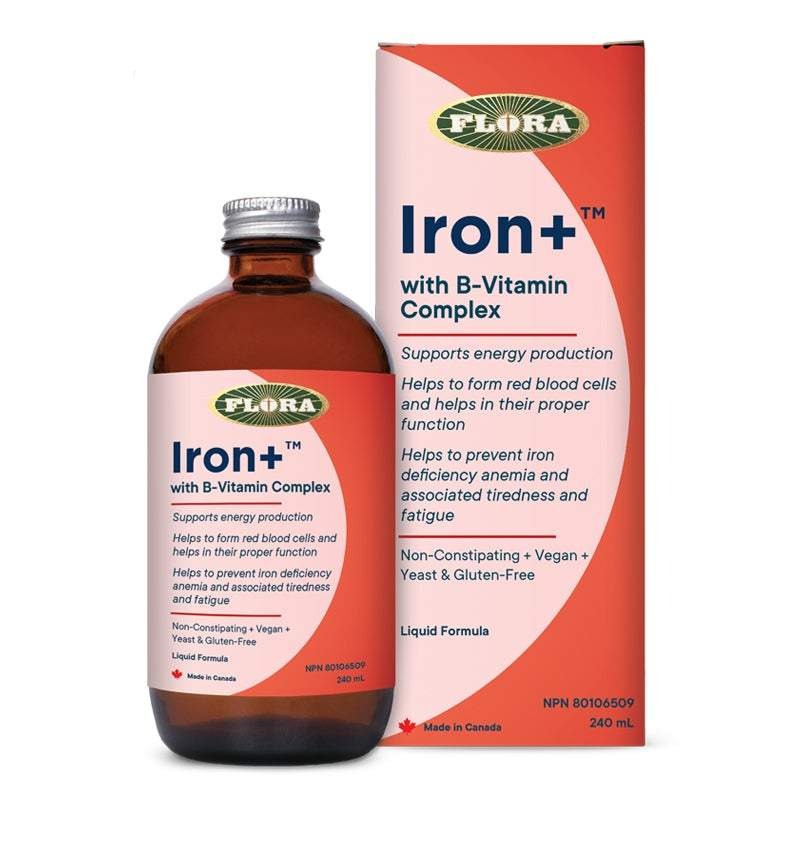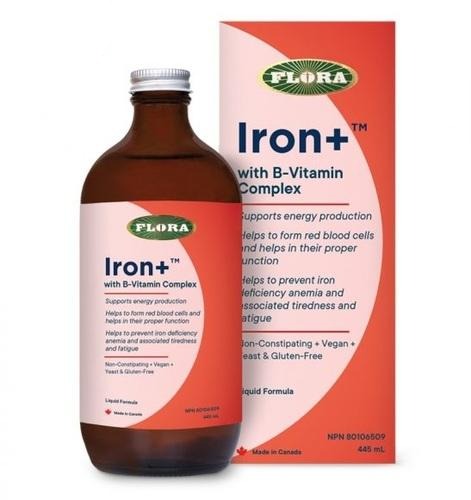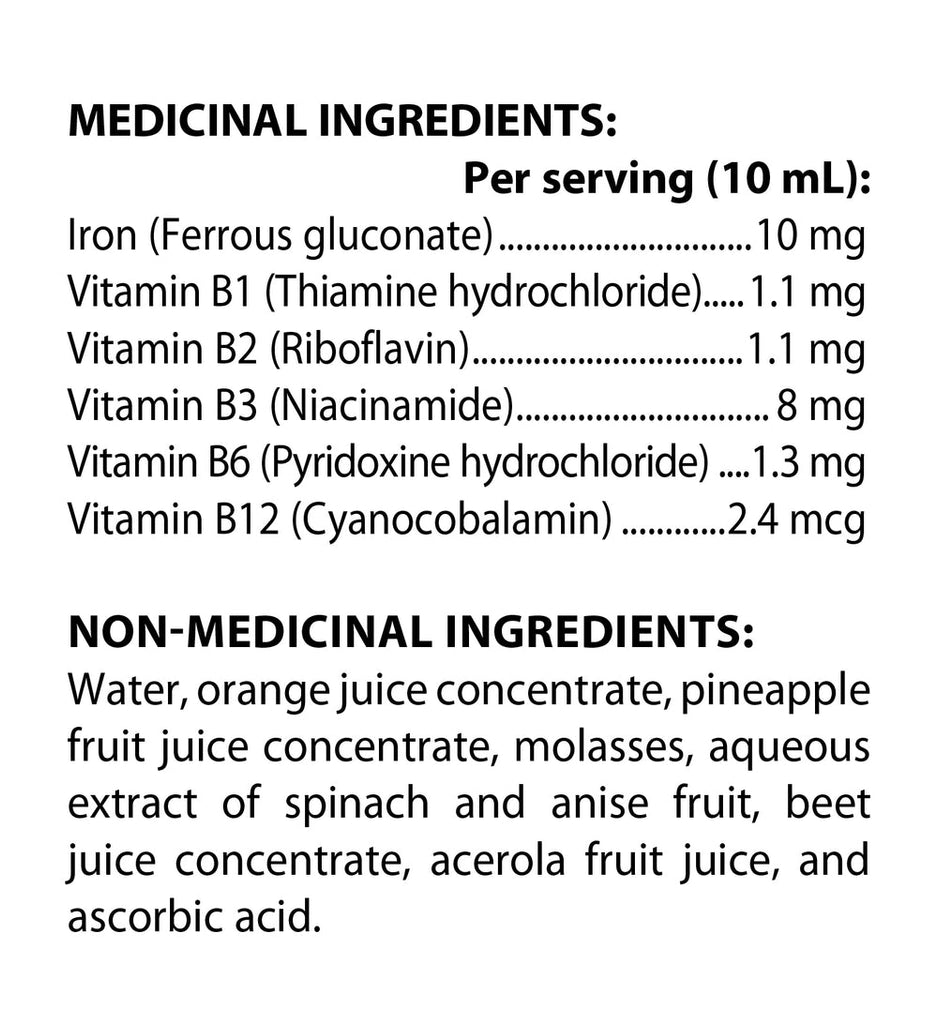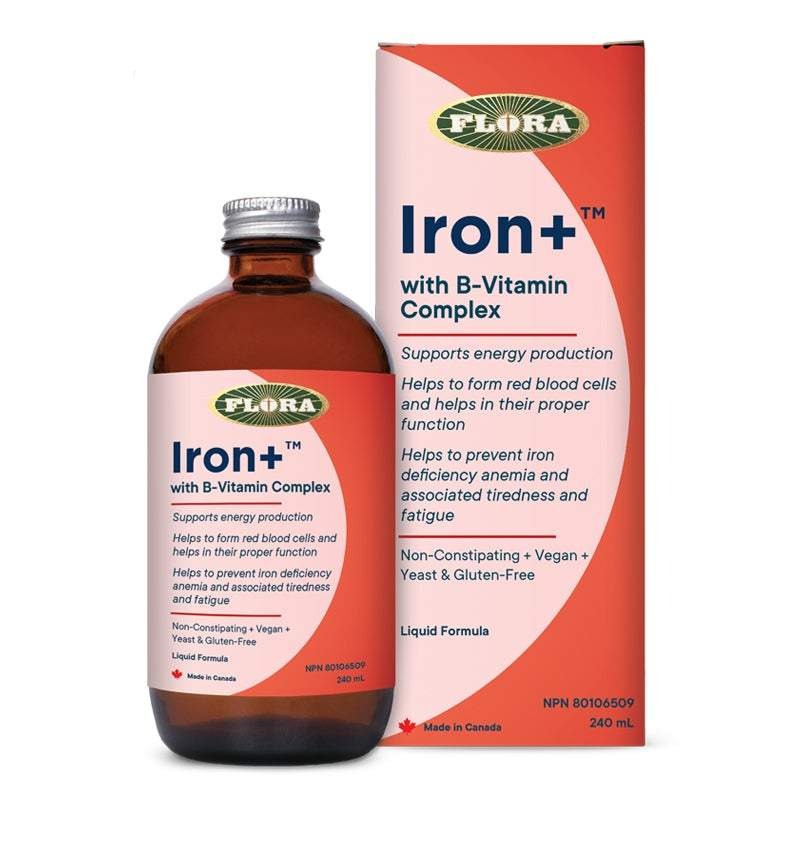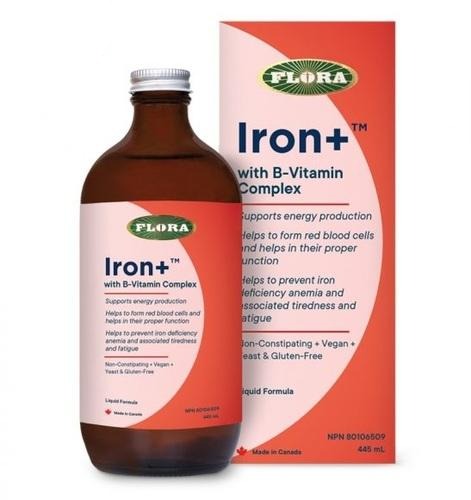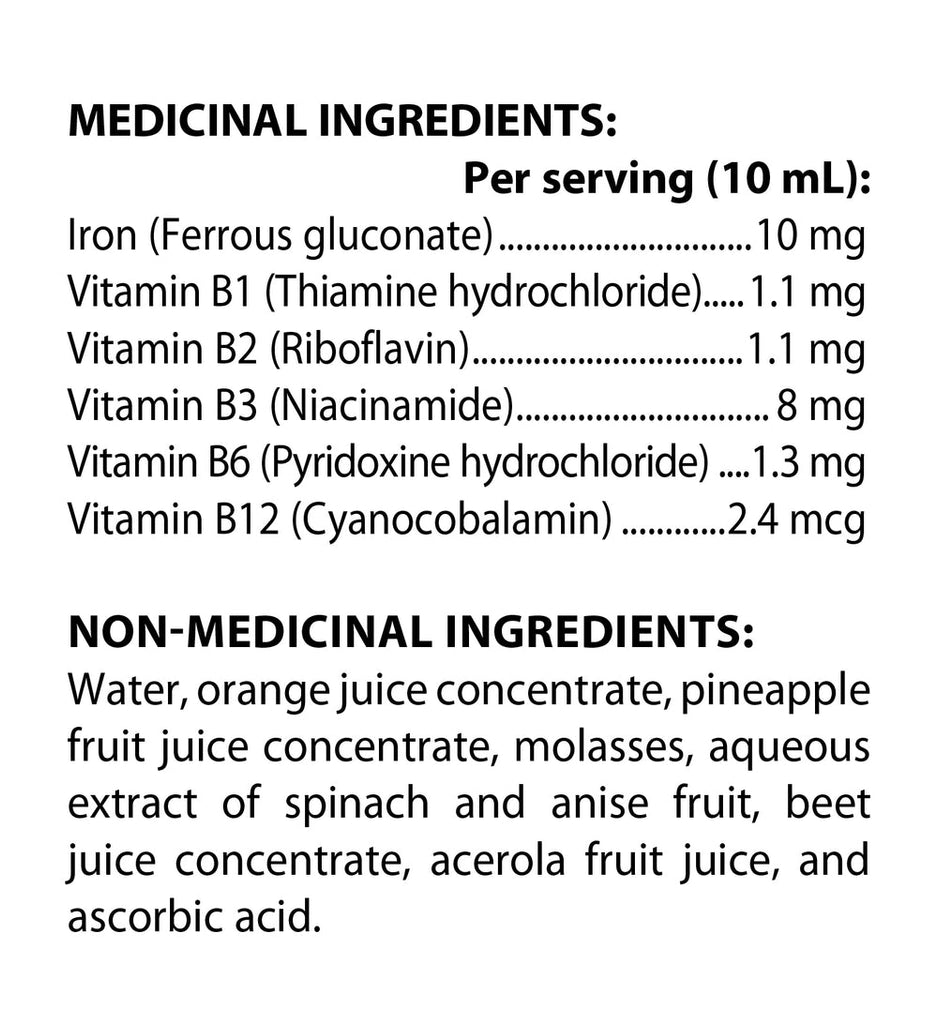 ---
---
Reclaim Your Energy with Iron+.
If you're tired all the time, you could be low in iron. Unfortunately, iron supplements are notoriously hard to absorb. Plus, they frequently cause constipation and irritation of the digestive tract. Flora Iron+ liquid formula is different.
RECOMMENDED DOSE(S): A measuring cup is provided. Shake bottle gently before use. Take with food, a few hours before or after taking other medications or natural health products. Adults (including breastfeeding women) and Adolescents 14-18 years: Take 1 serving (10 mL) twice daily. Adults (pregnant women): Take 1 serving (10 mL) 3 times daily. Adolescents and children (4-13 years): Take ½ serving (5 mL) twice daily. Store unopened bottle at room temperature. KEEP REFRIGERATED AT ALL TIMES AFTER OPENING AND CONSUME WITHIN 4 WEEKS. This product contains neither alcohol nor preservatives. To preserve the product, return the bottle to the refrigerator after use. After initial opening, replace with child resistant cap. Keep out of reach of children. CAUTIONS: Liquid iron may in some instances cause surface staining to teeth. Rinse mouth with water, or brush teeth immediately after consuming. Stop use if hypersensitivity occurs. Keep out of reach of children. There is enough iron in this package to seriously harm a child.
---