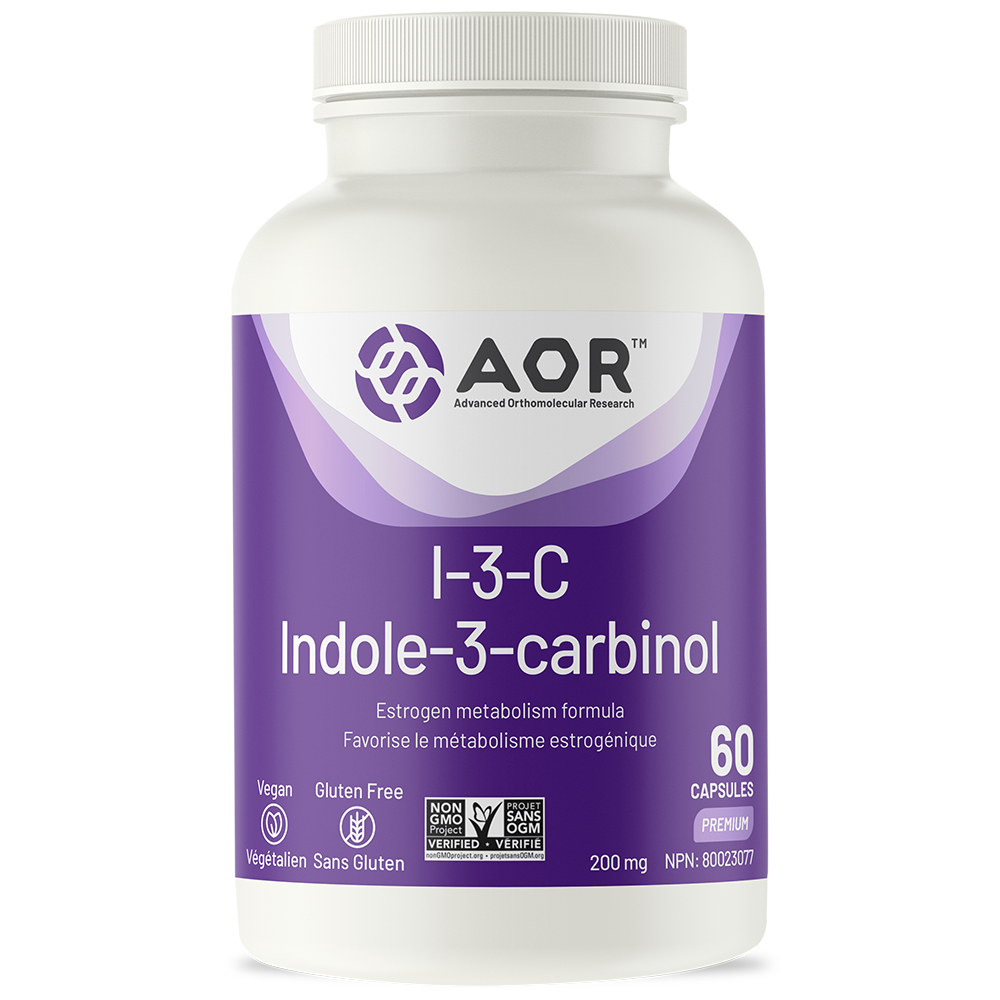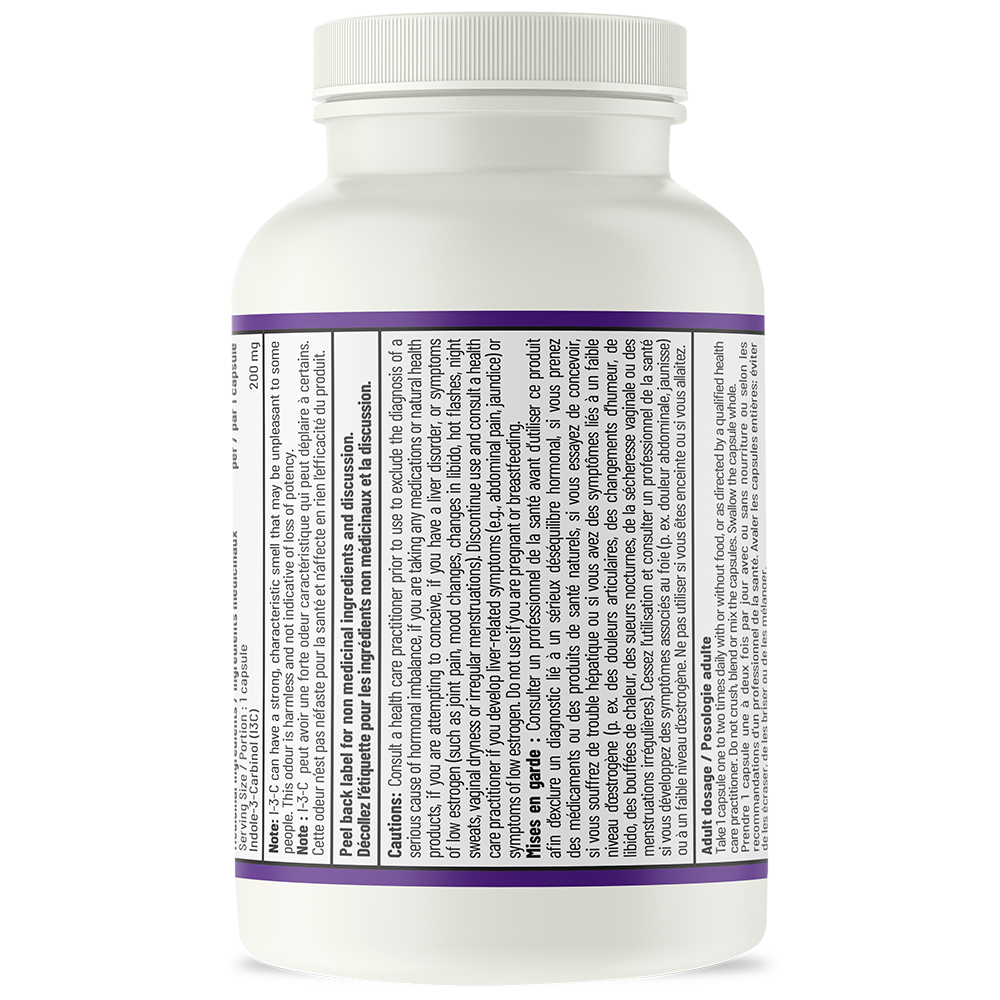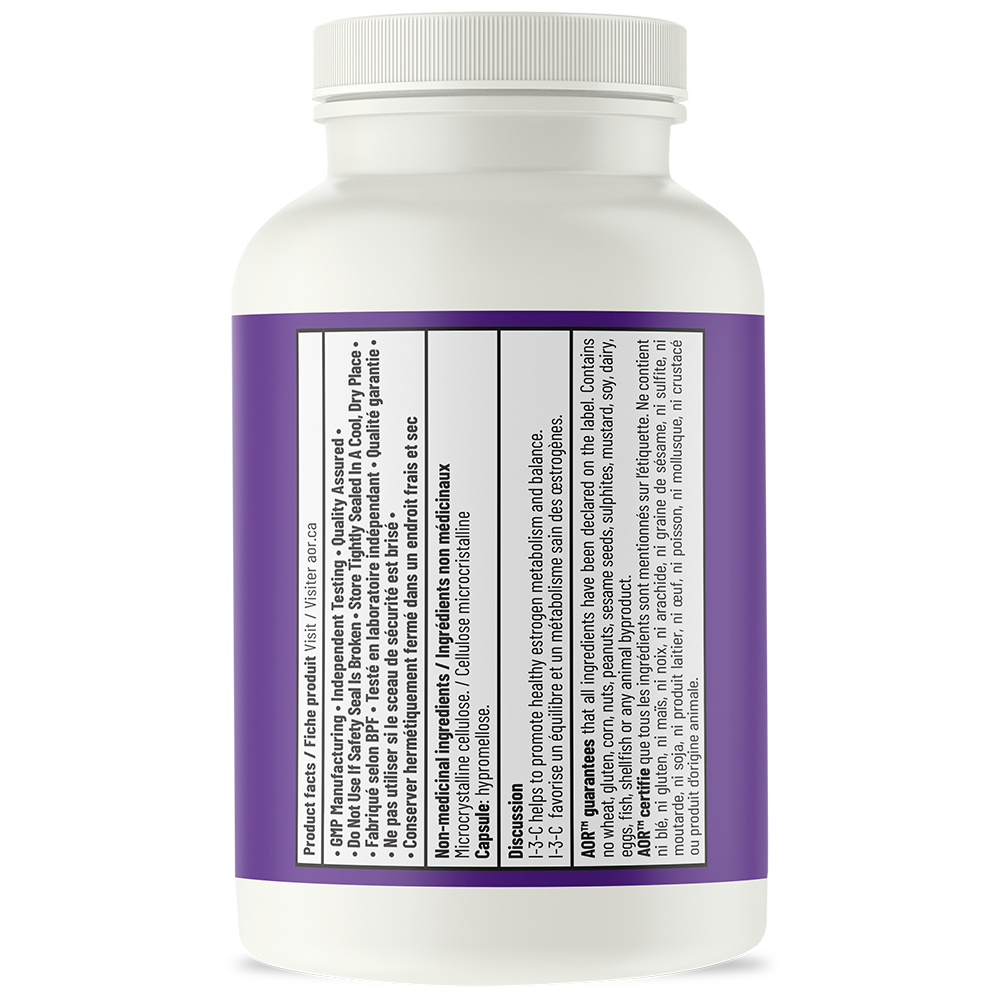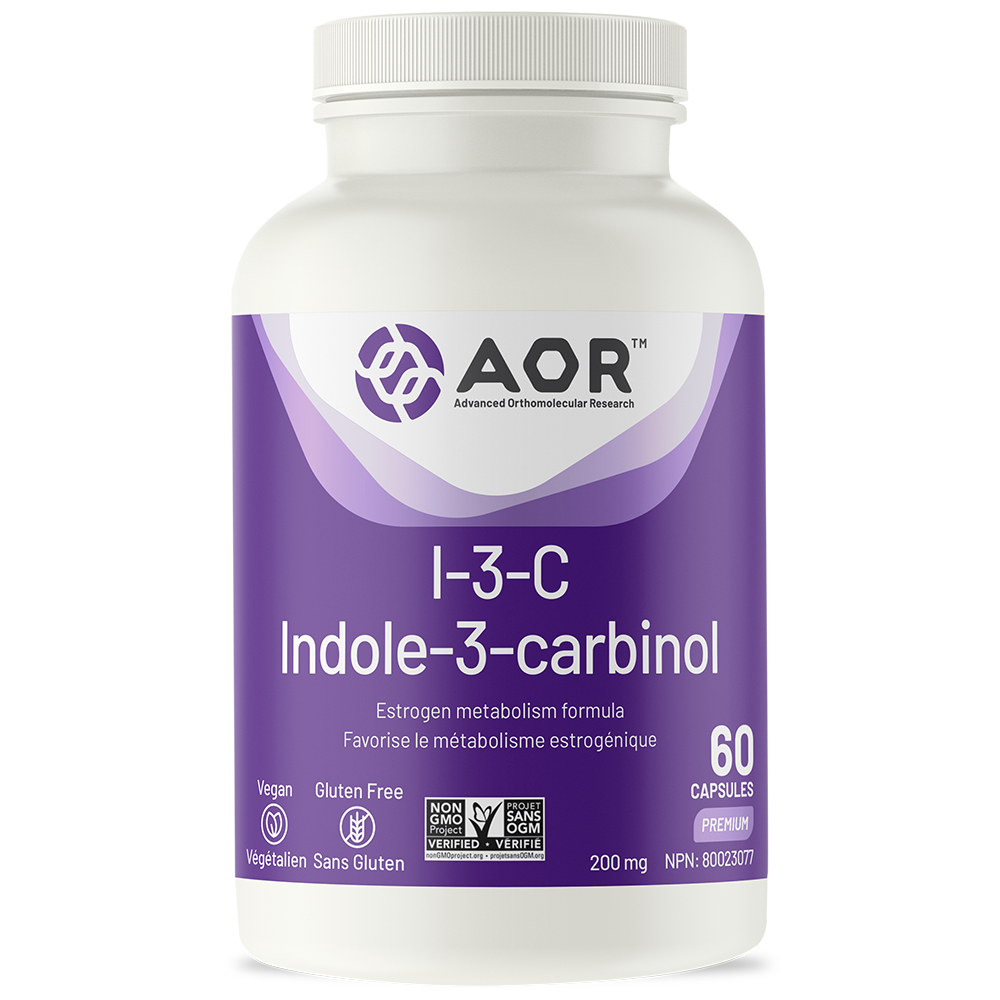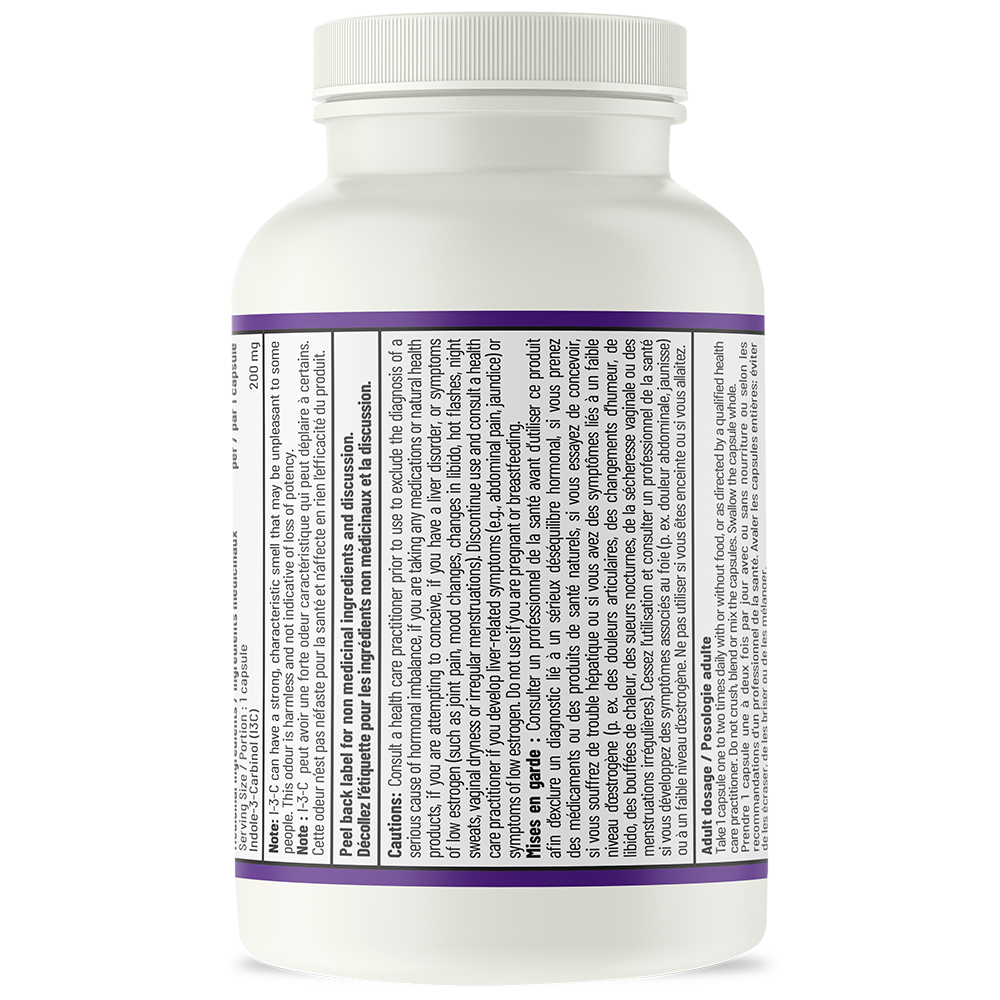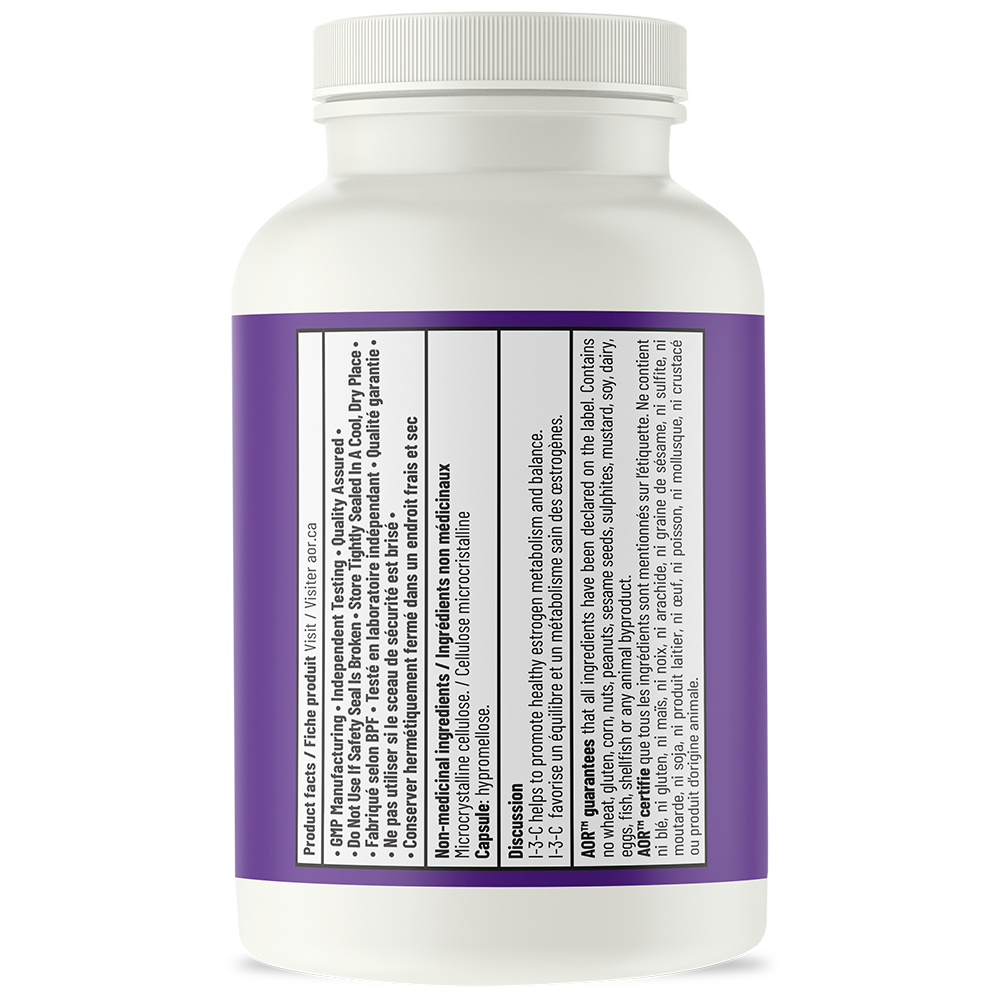 ---
---
Indole-3-carbinol (I-3-C) is a phytonutrient found in Brassica vegetables such as broccoli, kale and cabbage, and is one of the key health-promoting compounds in these foods. Many studies have had phenomenal success using I-3-C to shift the balance of metabolic enzymes that process estrogens thereby reducing the formation of "bad" estrogens and increasing the formation of "good" estrogens. Human studies in women taking I-3-C have shown a favourable shift in estrogen metabolism, and I-3-C has been shown to be protective against estrogen dominance. Estrogen dominance has been linked to fibroids, breast tenderness, premenstrual syndrome, endometriosis and other women's health concerns.
Serving Size: One Capsule
Indole-3-Carbinol(I3C) - 200 mg
Non-medicinal Ingredients: microcrystalline cellulose Capsule: hypromellose.
Adult Dosage: Take one capsule one to two times daily with or without food, or as directed by a qualified health care practitioner.
---