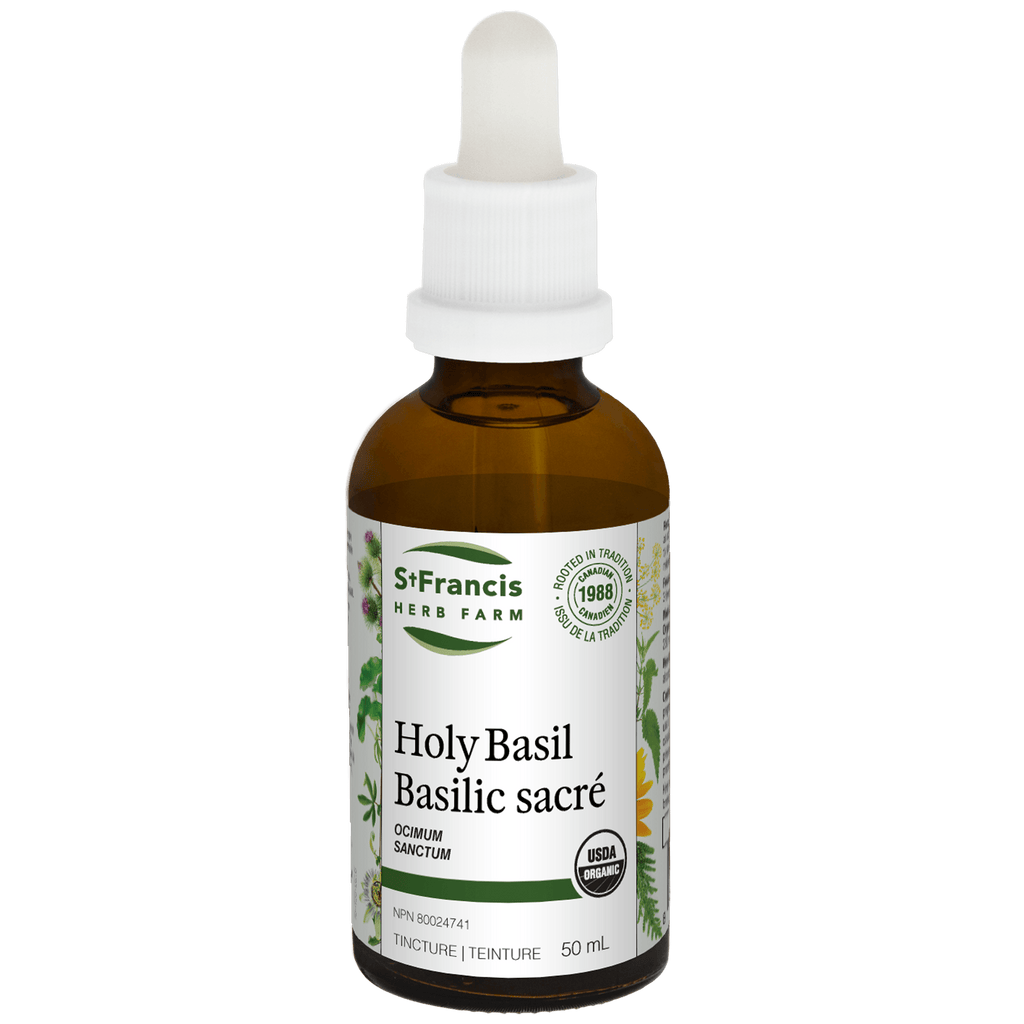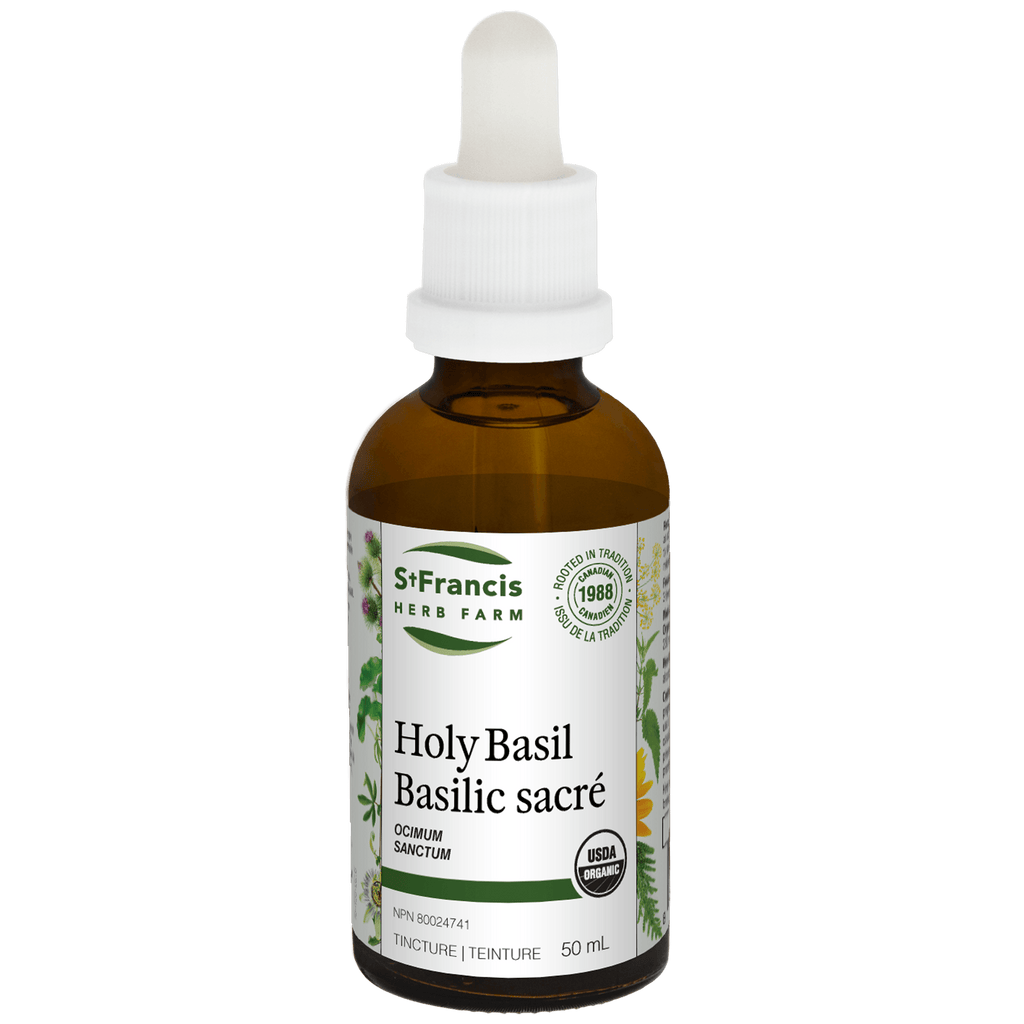 ---
---
Ease your cough and also your stress with classically tonic Holy Basil Tincture.
Revered in Ayurvedic tradition as a rasayana, i.e. a tonic that promotes a long, healthy life
Ayurvedic remedy for coughs and colds
Ayurvedic heart tonic
Anti-stress properties rivalling those of eleuthero and Chinese ginseng
Medicinal Ingredients:
Certified Organic Holy Basil (Ocimum sanctum, leaf)
Non-Medicinal Ingredients:
Distilled water, certified organic alcohol
Dosage:
Adults: Take 1.33-2 mL (40-60 drops) 3 times daily in a little water on an empty stomach.
Cautions and Warnings:
Consult a health care practitioner if symptoms worsen or persist and before use if you have diabetes.
Contraindications:
Do not use if you are pregnant or breastfeeding.
---