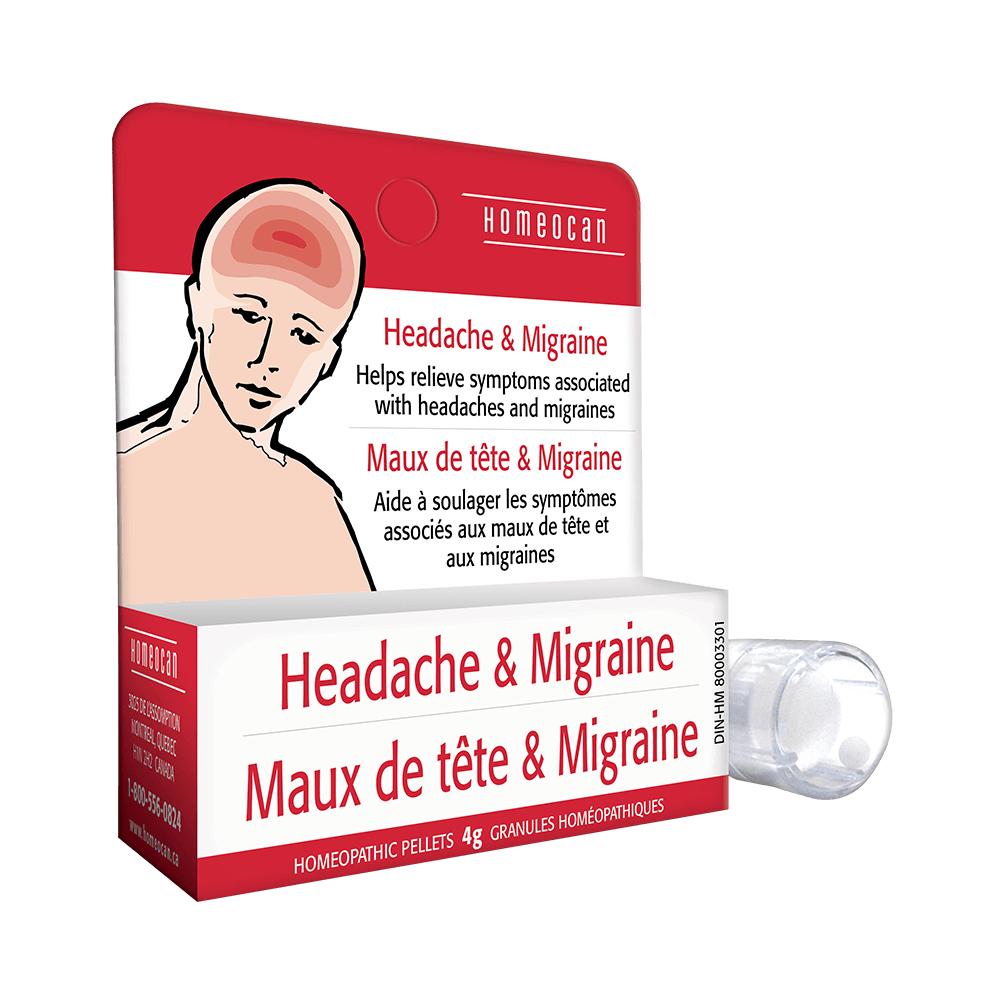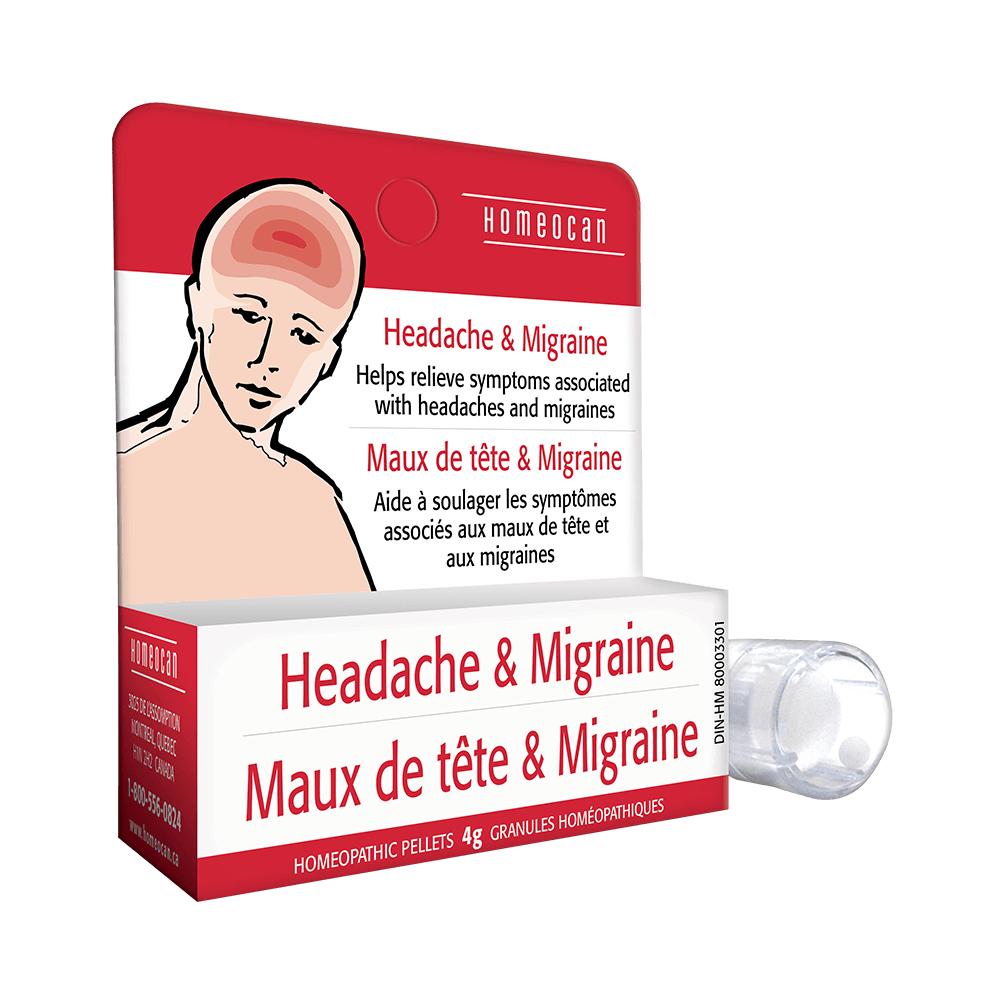 ---
---
Headache & Migraine combination pellets is a homeopathic medicine. It is specially and naturally formulated to relieve the symptoms associated with it.
These granules will act in depth to find the causes of your headache or migraine. They will also help reduce the pain associated with it.
Medicinal Ingredients HPUS:
– Cyclamen europaeum 4X
– Antimonium crudum 9X
– Alumina 9X
– Lycopodium clavatum 5X
– Argentum nitricum 9X
– Digitalis purpurea 9X
– Melilotus officinalis 4X
– Glonoinum 6X
Non medicinal ingredients: Lactose, saccharose.
Children (2 to 12 yrs): 2 pellets. Adults (12 yrs and over): 3 pellets. At the onset of symptoms, let pellets dissolve under the tongue 3 times daily and reduce intake with improvement or as directed by a healthcare practitioner.
To be taken away from meals.
---