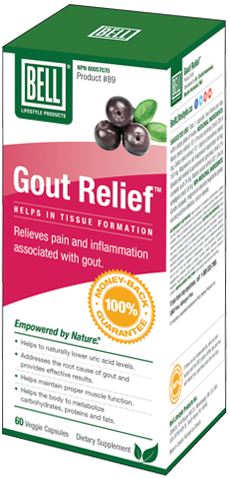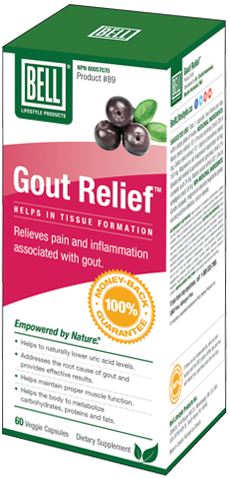 ---
---
Gout Relief is a natural formula that addresses the root cause of gout and provides quick effective results. Gout Relief helps to relieve the pain and inflammation associated with gout. Gout Relief also helps to lower uric acid levels naturally. Maintaining proper muscle function and support for tissue formation can both be attained when supplementing with this product.
Ingredients: Black cherry extract 10:1 (Prunus serotina) (fruit) 230.4 mg, Celery extract 10:1 (Apium graveolens) (seed) 150 mg, Magnesium (as magnesium aspartate) 40 mg, Banaba leaf extract (Lagerstroemia speciosa) (leaf) (1% corosolic acid) 24 mg, Mojave yucca extract 20:1 (Yucca schidigera) (root) 5.6 mg.
Suggested Use: Adults: Take 1 capsule, twice daily with large glass of water. If gout has a flare up, then take 2 capsules in the morning and 2 capsules at night, with large glass of water.
---