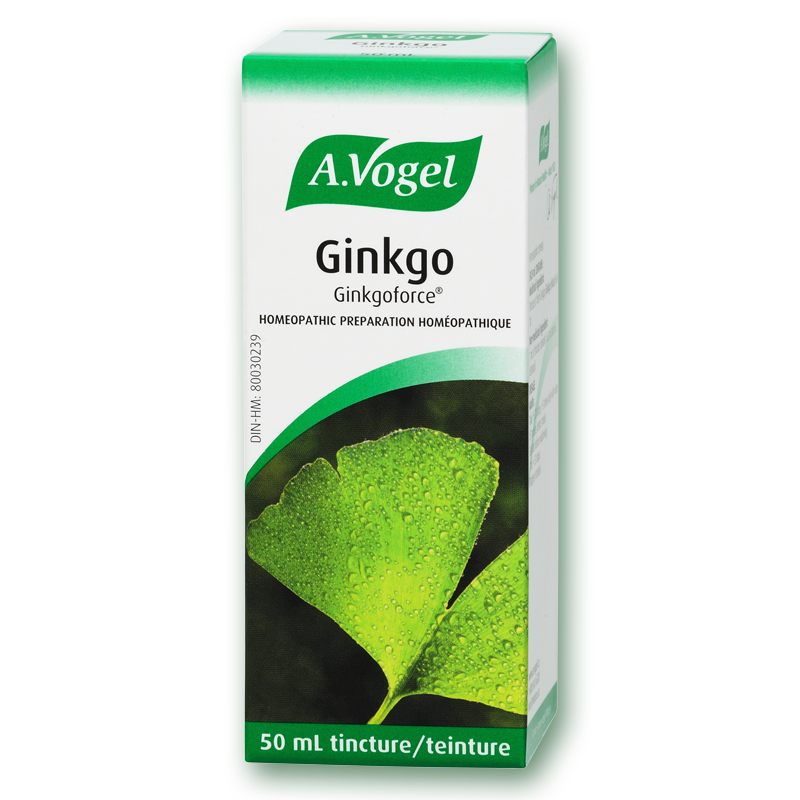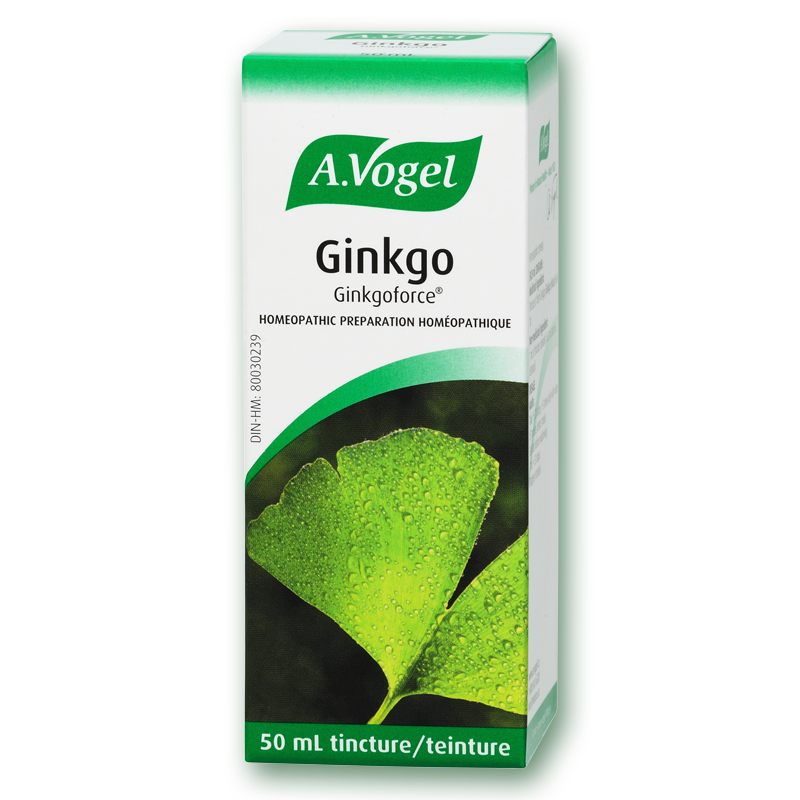 ---
---
Ginkgo biloba is one of the oldest healthcare herbs known to man. Fresh green leaves from the Ginkgo biloba tree are gathered each spring to create A.Vogel's fresh herb tincture.
Each mL contains:
Medicinal ingredient:
Mother tincture of fresh Ginkgo (Ginkgo biloba) leaf
Non-medicinal ingredient:
1 mL of tincture contains 0.62 mL alcohol (ethanol).
1 mL = 33 drops. Dropper included.
Adults and adolescents 12 years and over:
Take 10 – 30 drops, 1 – 3 times daily with water, 15 minutes before meals.
Salivate before swallowing. Take as
directed by a healthcare practitioner.
---