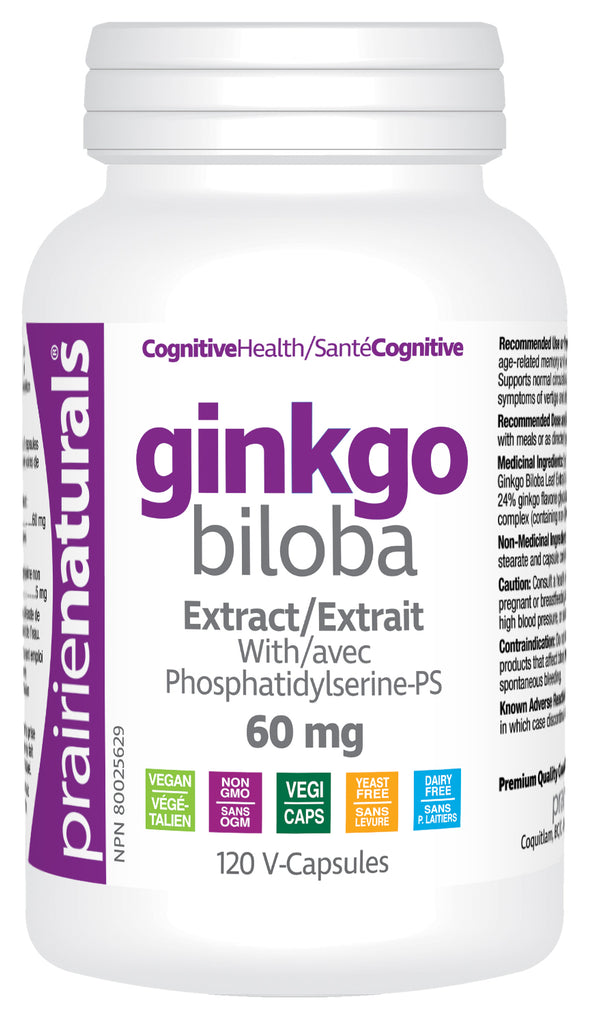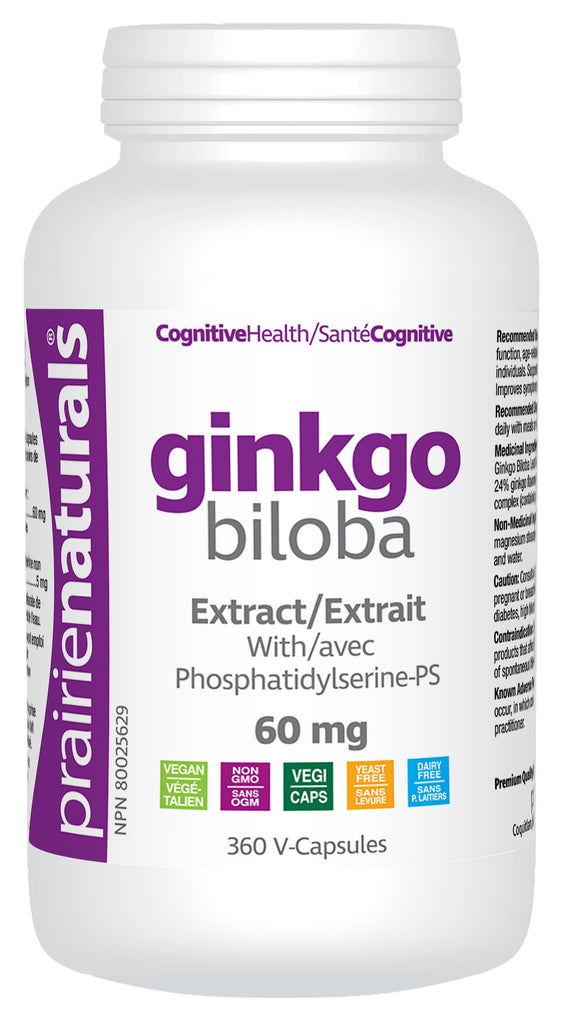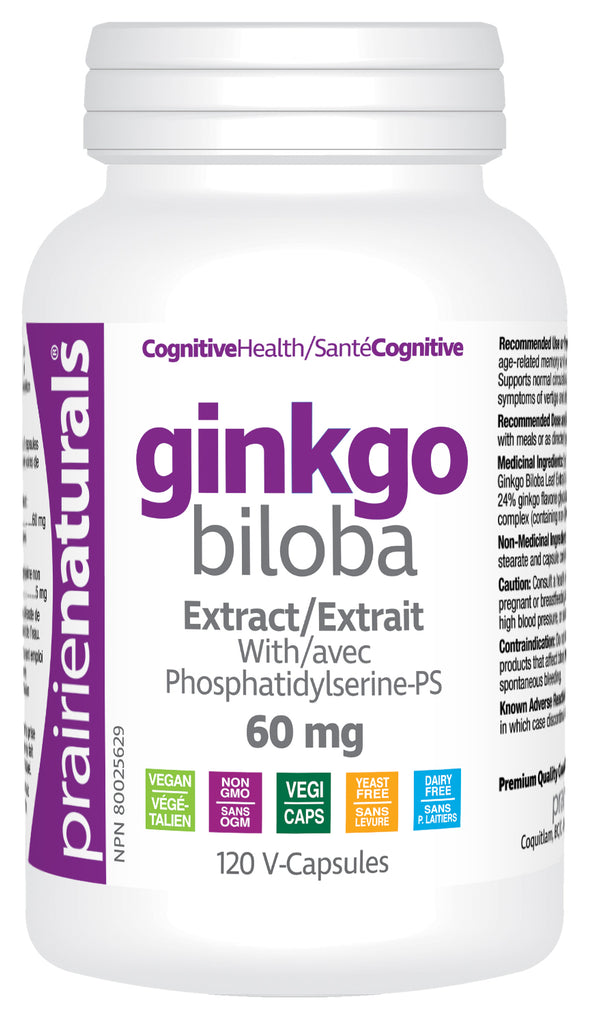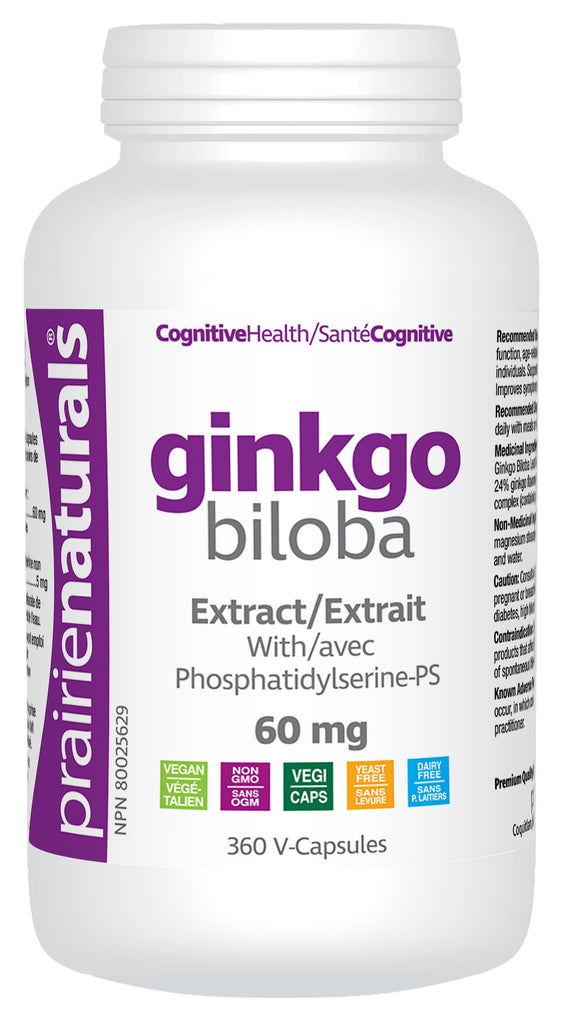 ---
---
Ginkgo Biloba; Brain power!
Support healthy brain function and increase mental alertness with Prairie Naturals Ginkgo Biloba. Ginkgo Biloba extract helps to increase blood flow in the capillaries and decrease blood clotting. It also boosts metabolism, neurotransmission and electrical activity in the brain that results in improved mental alertness and short-term memory retention. Prairie Naturals Ginkgo Biloba is combined with phosphatidylserine (PS) to maximize the absorption of Ginkgo's active properties.
Medicinal Ingredients: Each Vegetable Capsule contains:
Vinpocetine – 15 mg
Blueberry (36:1 extract) – 13.89 mg
(Vaccinium corymbosum) equivalent to 500 mg of Blueberry.
Non-Medicinal: Organic olive oil, beeswax yellow, lecithin, gelatin, glycerin, purified water and carob.
Recommended Dose and Directions for Use: Take 1-3 capsules daily with meals or as directed by a health professional.
---