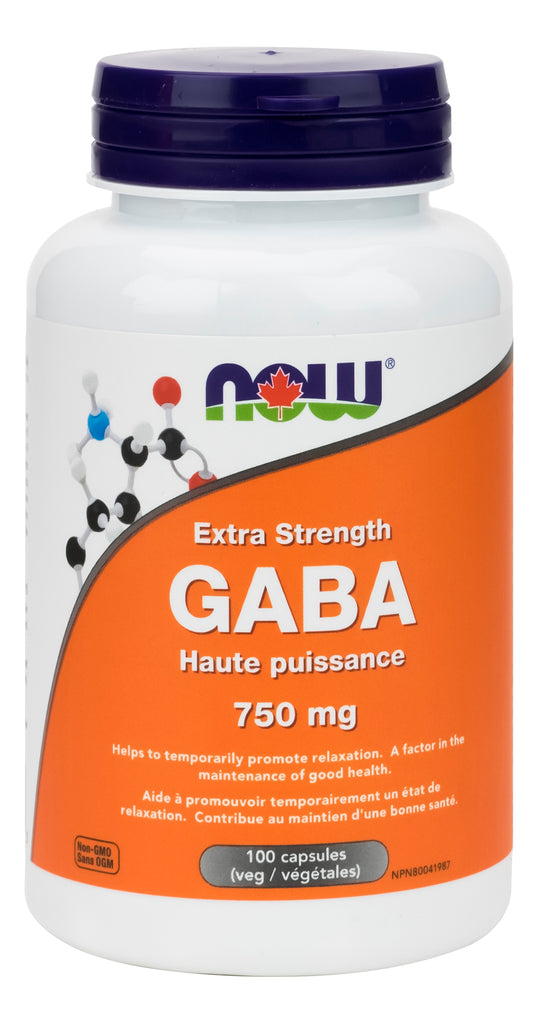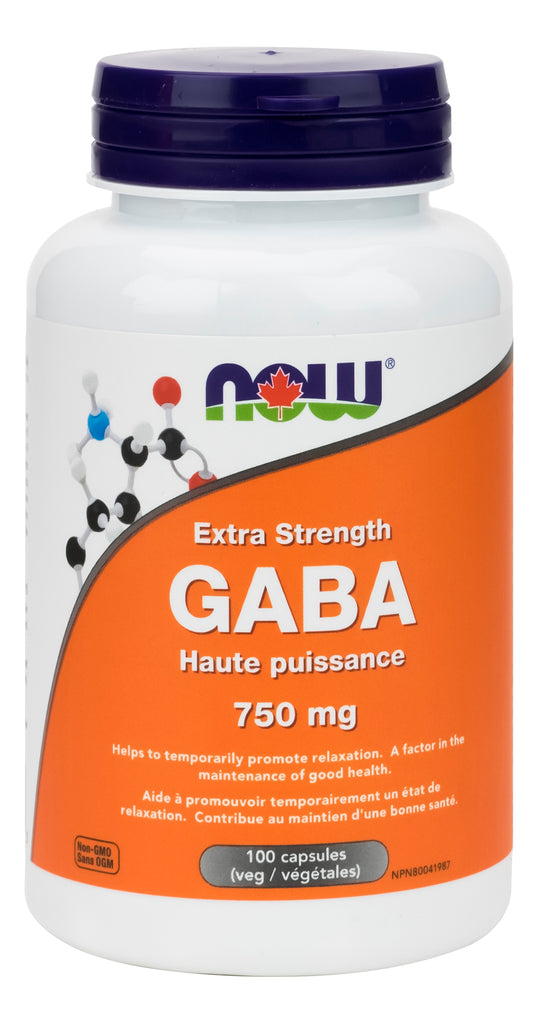 ---
---
GABA (Gamma-Aminobutyric Acid) is a non-protein amino acid that functions as a neurotransmitter in the human brain. GABA is known as the brain's own calming agent and is naturally produced in the body. By supporting a naturally balanced level of brain stimulation, GABA's presence within the central nervous system may help promote relaxation and ease nervous tension. NOW provides only the naturally occurring L-form of GABA as found in food, as well as in the body. This is one of the strongest dosages on the market.
Each capsule contains:
GABA (Gamma Aminobutyric Acid) 750 mg
Non-Medicinal Ingredients: Veg Capsule (hypromellose, water), Silica and Magnesium Stearate (vegetable source).
Adult Dosage: Take 1 capsule daily between meals or on an empty stomach. Consult a health care practitioner for use beyond 3 weeks.
---