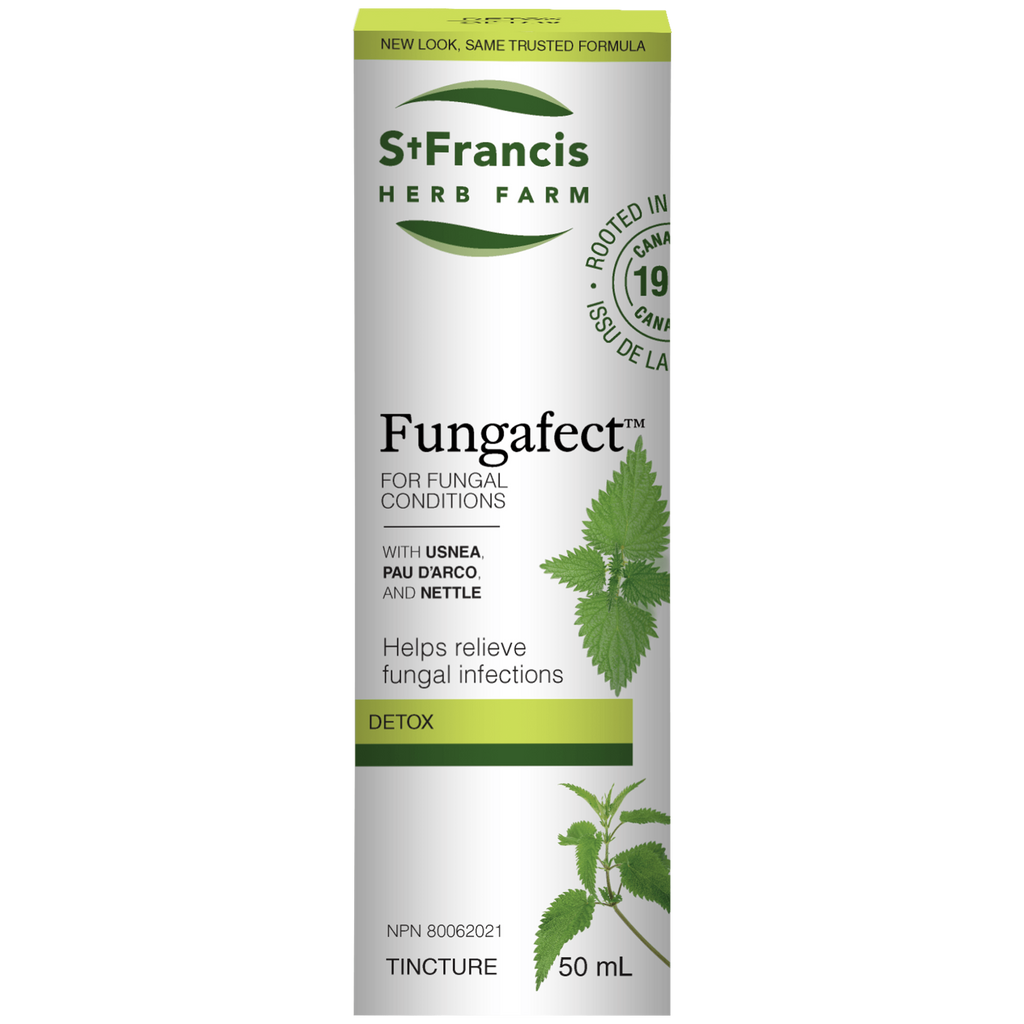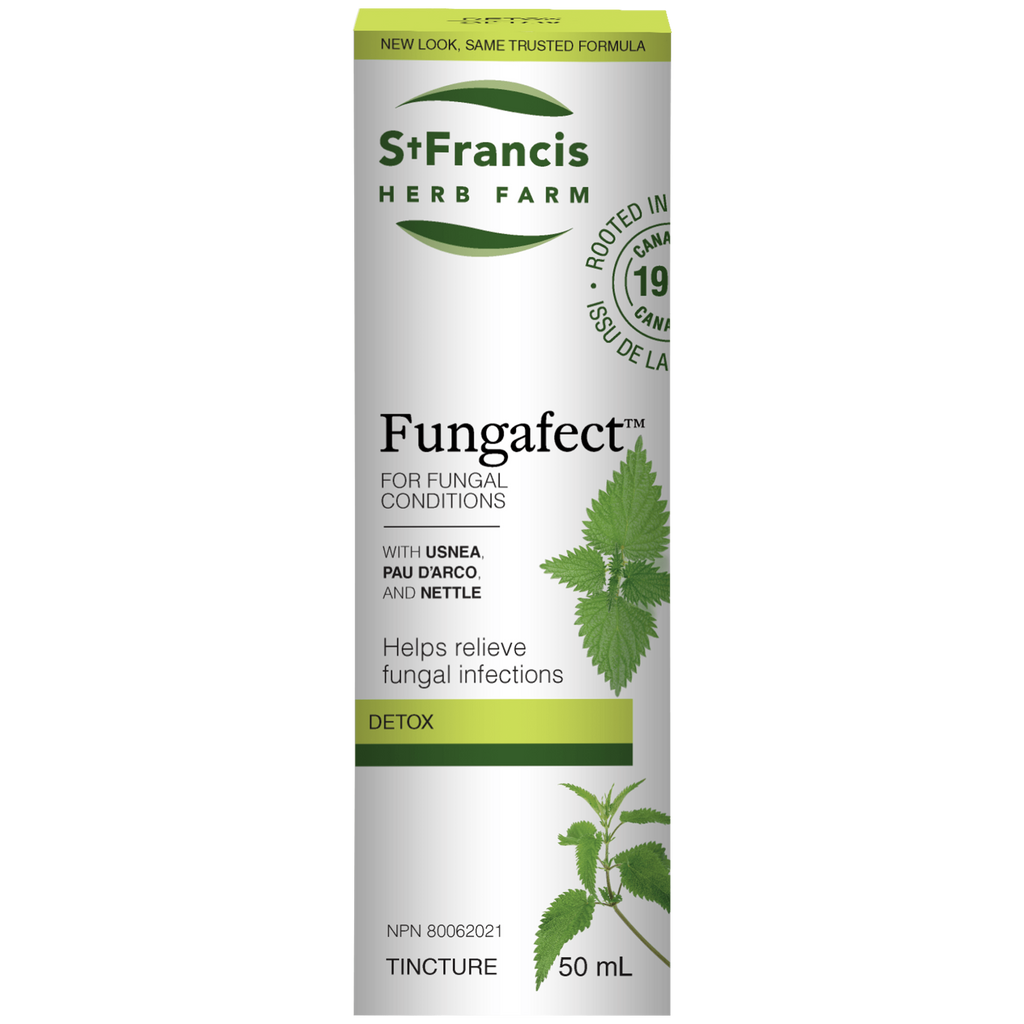 ---
---
Fungafect tincture formula helps combat fungal infections and enhances immune function.
Featuring pau d'arco, an important antifungal and immune herb from the Amazonian rainforest
Reinforced by spilanthes, also with antifungal potency
With the uniquely powerful antiseptic action of oregano
Includes antibacterial usnea and blood cleansing, antimicrobial nettle spring tops
Medicinal Ingredients:
Pau d'Arco (Tabebuia impetiginosa, inner bark), Spilanthes (Spilanthes acmella, whole plant), Oregano (Origanum vulgare, leaf), Usnea (Usnea barbata, lichen thallus), Nettle (Urtica dioica, spring tops)
Non-Medicinal Ingredients:
Certified Organic Alcohol, Distilled water, Certified Organic vegetable glycerine, Cinnamon bark essential oil (Cinnamomum verum), Anise seed essential oil (Pimpinella anisum), Lemon peel essential oil (Citrus limon)
Dosage:
Adults: Take 2.4 mL (72 drops) 3 times daily in a little water. Take with food. Take a few hours before or after taking supplements containing iron, zinc, calcium, or copper.
Cautions and Warnings:
Consult a health care practitioner if symptoms worsen or persist.
Contraindications:
Do not use: if pregnant or breastfeeding; if you have a heart condition or a blood clotting disorder; if you are taking anticoagulants or immune suppressants; if you have liver or gallbladder disorders; if you develop symptoms of liver trouble; if you are allergic to herbs in the Lamiaceae family.
Known Adverse Reactions:
Discontinue use if you experience gastrointestinal upset. Hypersensitivity, such as allergy, has been known to occur, in which case, discontinue use.
---