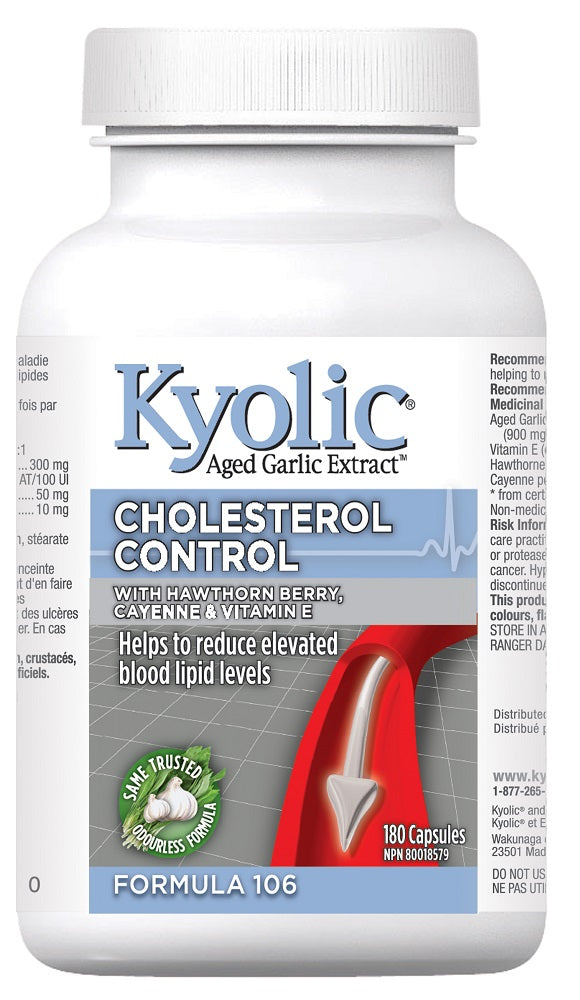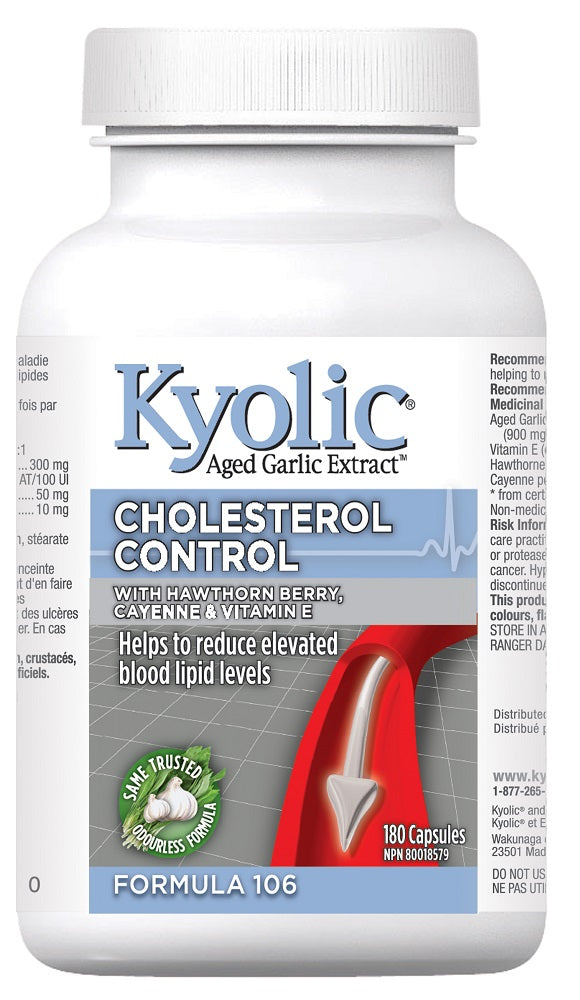 ---
---
This combination of hawthorn berry, vitamin E, cayenne, and Aged Garlic Extract™ helps to maintain healthy circulation, cholesterol levels, and overall cardiovascular health.
Kyolic Aged Garlic Extract™ begins with 100% organically grown garlic from California. It is then aged to perfection in a unique extraction process to eliminate odour and create beneficial compounds found only in Kyolic.
Aged Garlic ExtractTM (Allium sativum*) 3:1 bulb extract (900 mg dried equivalent) ...300 mg Vitamin E (d-alpha tocopheryl succinate) ...67 mg AT/100 IU Hawthorne berry (Crataegus oxyacantha)...50 mg Cayenne pepper (Capsicum annuum) fruit..10 mg * from certified organic garlic
Non-medicinal ingredients: Cellulose, silicon dioxide, magnesium stearate, gelatin.
Adults: Take 2 capsules twice daily with meals.
---