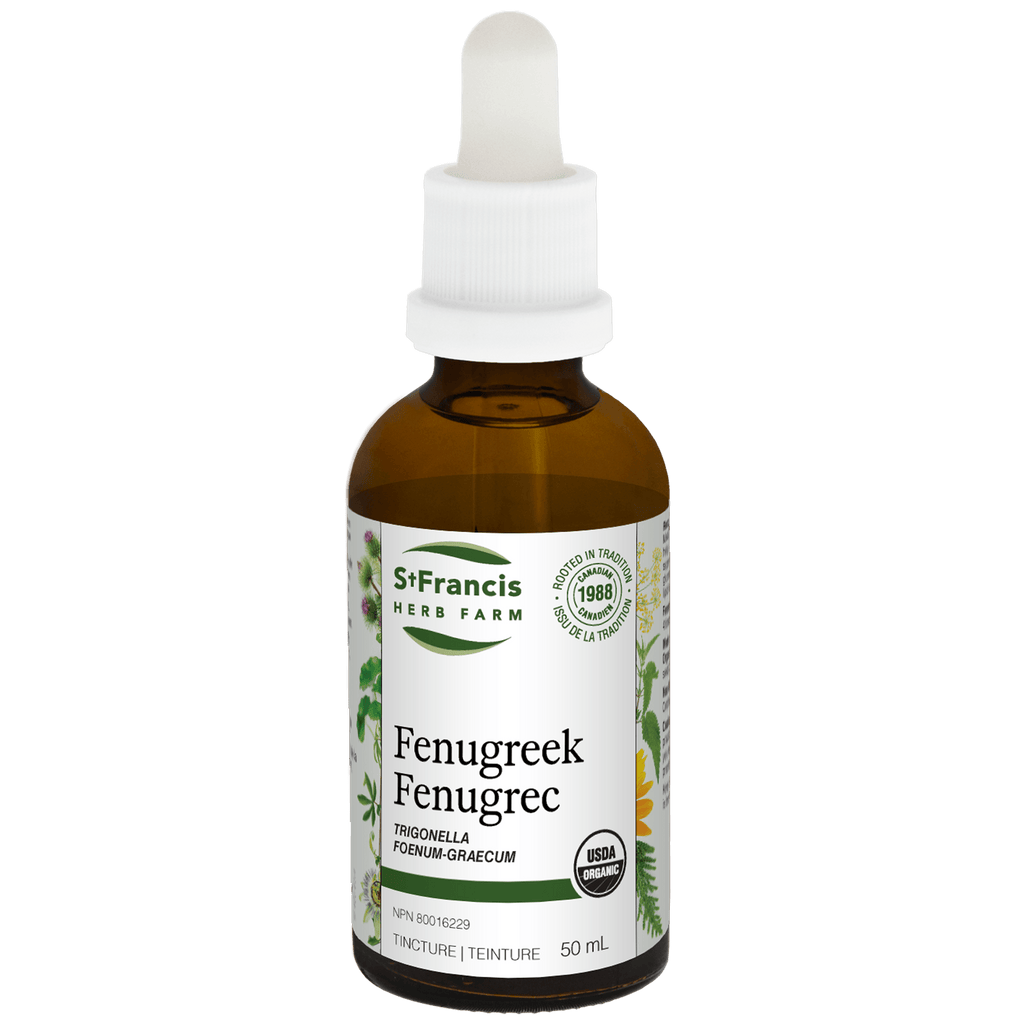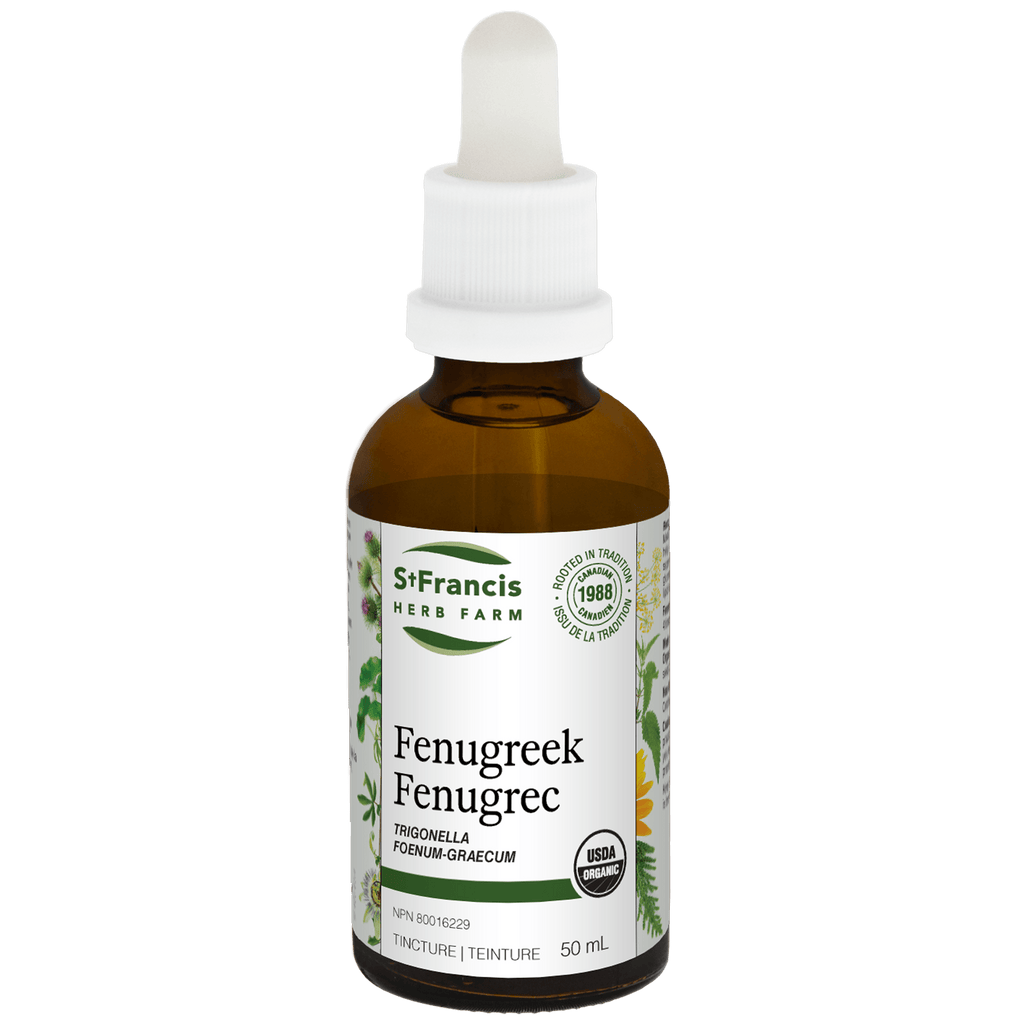 ---
---
Fenugreek Tincture helps promote milk production in breastfeeding mothers and is also a nutritive tonic.
Used from earliest times to increase milk supply in breastfeeding mothers
A nutritive tonic rich in a type of fibre called mucilage and in saponins
Contains minerals and vitamins like thiamin, folic acid, riboflavin, niacin, vitamins A, B6, and C, not to mention an abundance of vitamin K.
With an insulin-like effect that helps lower blood glucose levels
Medicinal Ingredients:
Certified Organic Fenugreek (Trigonella foenum-graecum, seed)
Non-Medicinal Ingredients:
Distilled water, certified organic alcohol
Dosage:
Adults: Take 2 mL (60 drops) 4 times daily in a little water on an empty stomach.
Cautions and Warnings:
Consult a health care practitioner before use if you are pregnant or if you have diabetes. Consult a health care practitioner if symptoms worsen or persist.
---