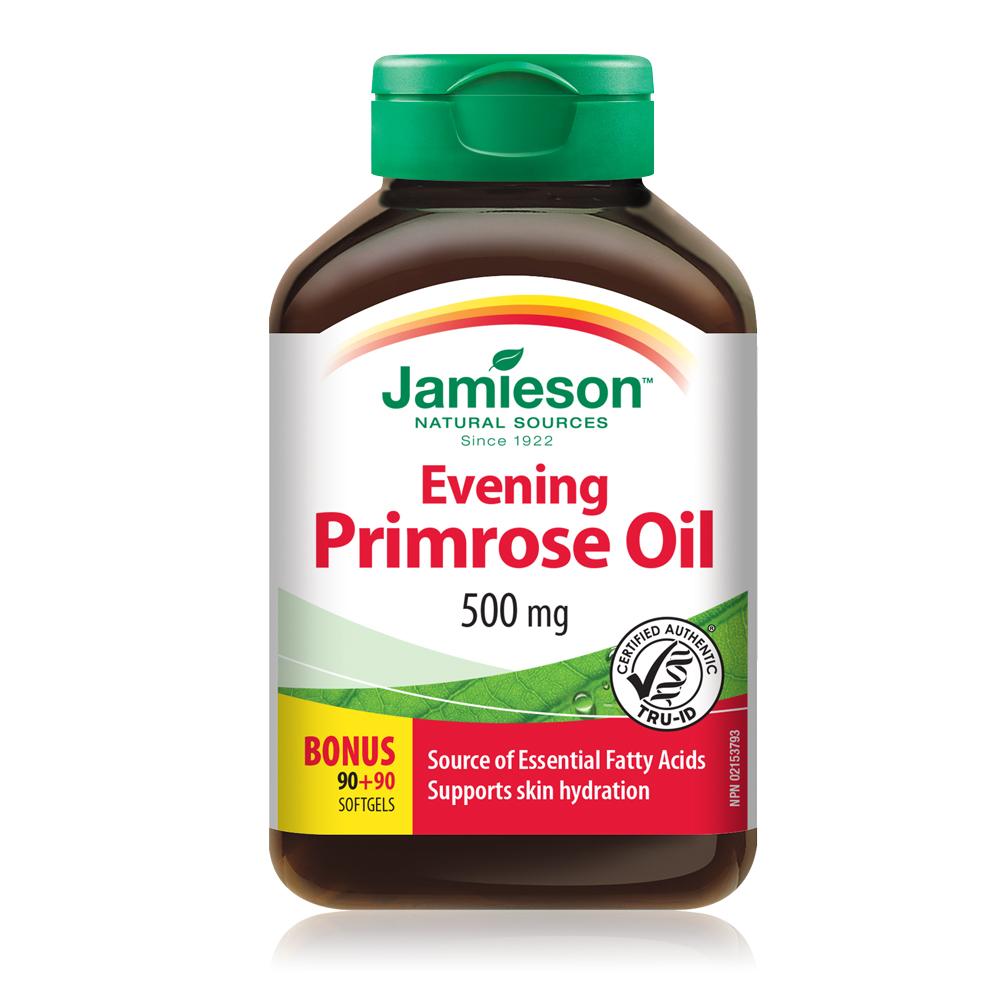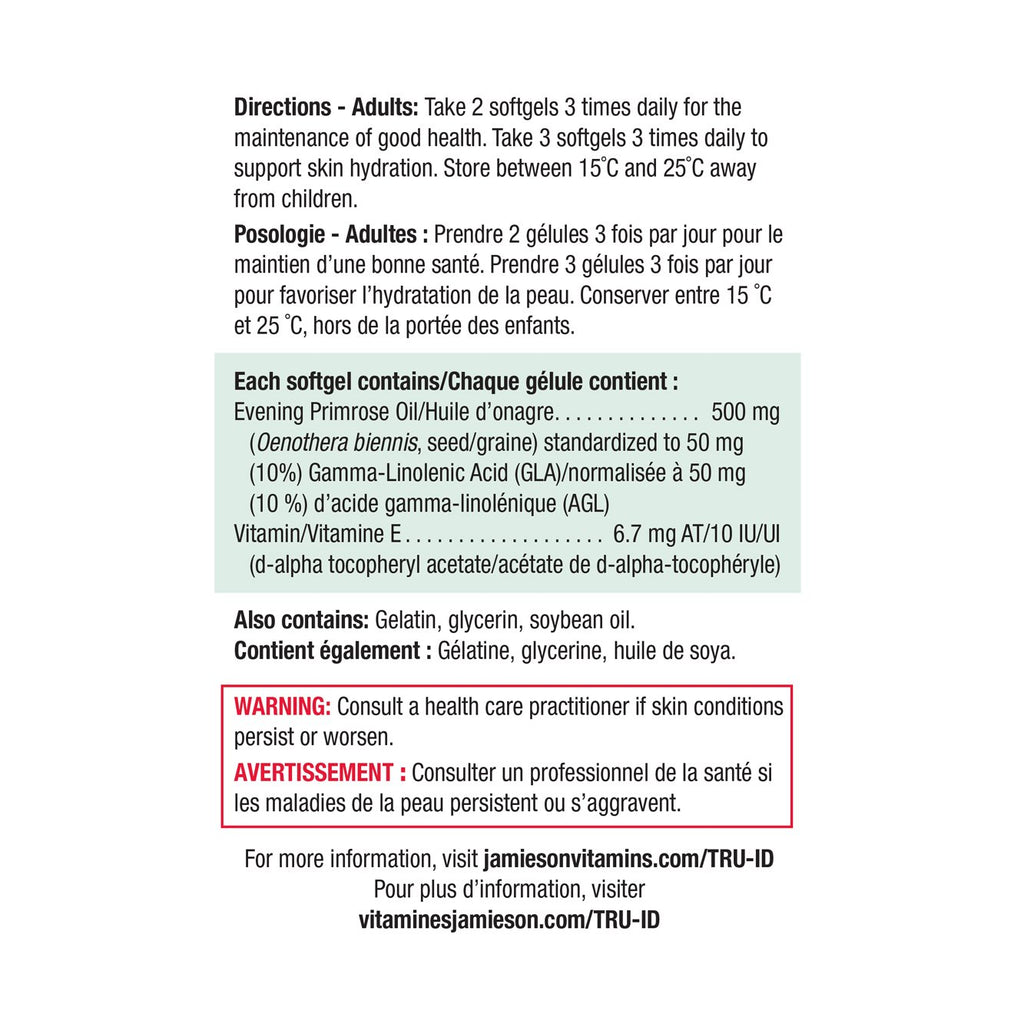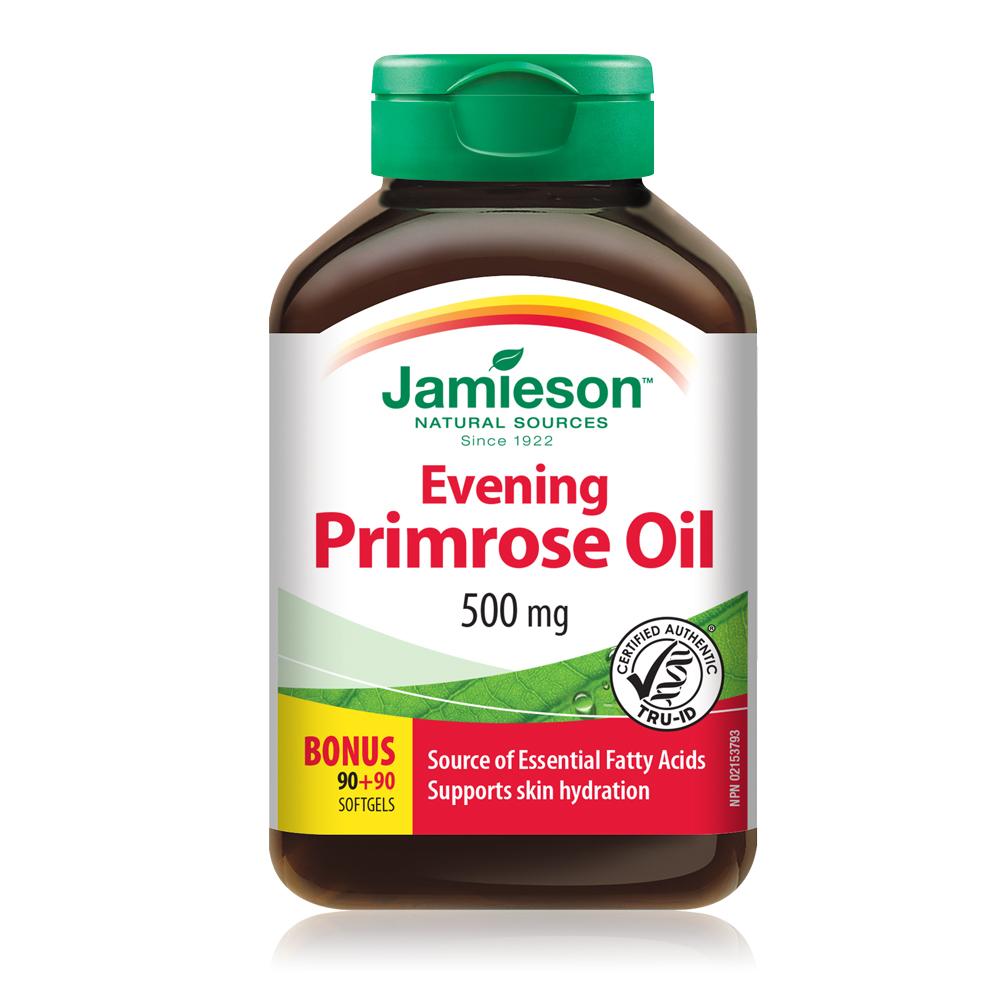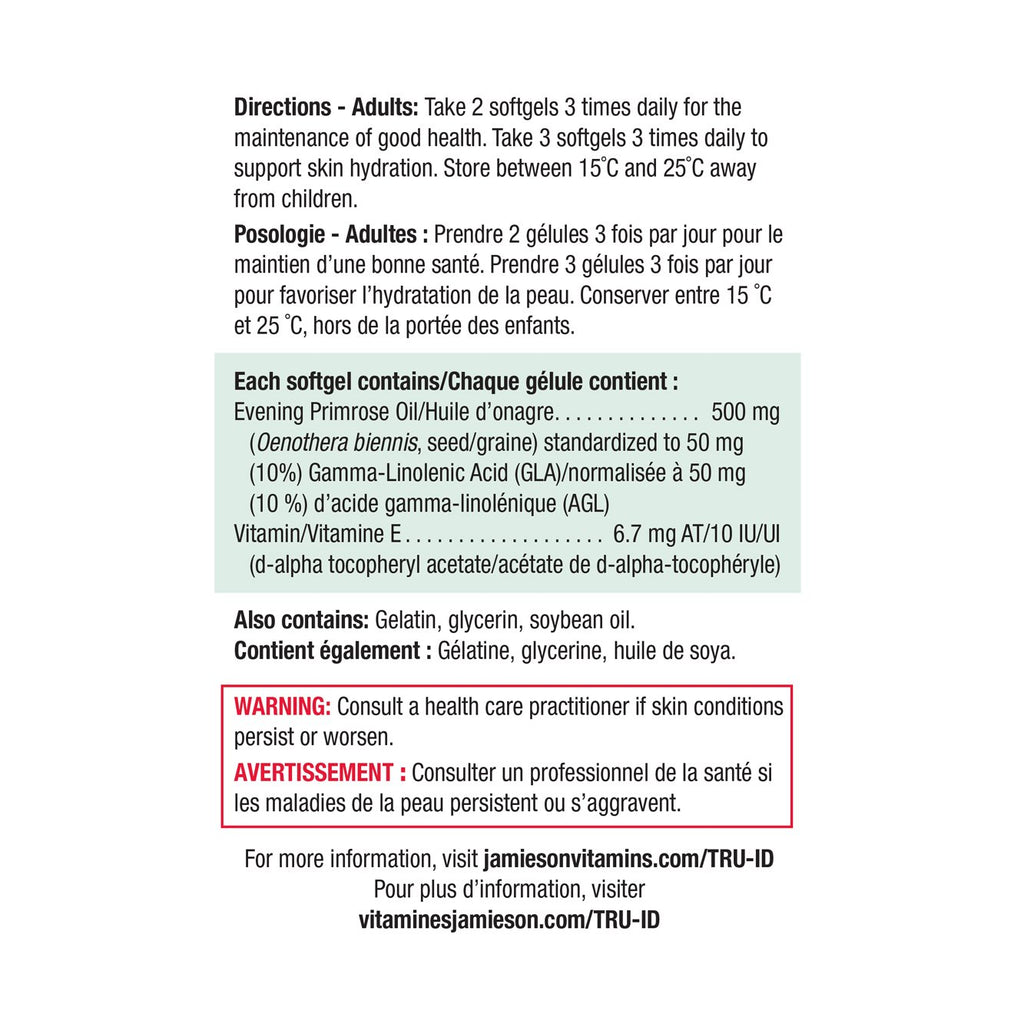 ---
---
Evening primrose oil has a long history of use in North America. It is extracted from the seeds of a wildflower called Primrose. The oil is high in essential fatty acids that cannot be made by the body and have to be obtained through alternate sources. A healthy balance of essential fatty acids is necessary for normal development of the human brain and body.
Jamieson Evening Primrose Oil is made using the purest and most premium cold-pressed oil and is fortified with the powerful antioxidant Vitamin E that is essential for the maintenance of good health. In addition to overall good health, Jamieson Evening Primrose Oil can also help maintain healthy and hydrated skin, improve skin elasticity, reduce acne related inflammation, and relieve symptoms associated with eczema.
| | | |
| --- | --- | --- |
| Nutrient | 500 MG Bottle | 1,000 MG Bottle |
| Evening Primrose Oil (Oenothera biennis, seed) | 500 mg | 1,000 mg |
| Gamma-Linolenic Acid (GLA) | 50 mg | 100 mg |
| Vitamin E1 | 10 IU / 6.7 mg AT |   |
D-alpha tocopheryl acetate as a natural anti-oxidant support compound for EPO
Also Contains
Gelatin, glycerin, vitamin E.
NO lactose, gluten, artificial colours, flavours or artificial preservatives.
Warning
Consult a health care practitioner if skin conditions persist or worsen.
The botanical ingredients in this product have been certified through TRU-ID. Click HERE to learn more!
Adults: Take 1 softgel, 3 times daily for the maintenance of good health. Take 2 softgels 2 times daily to support skin hydration. Store between 15˚C and 25˚C away from children.
Serving Size
For the maintenance of good health - 3 softgels daily
To support skin hydration - 4 softgels daily
---