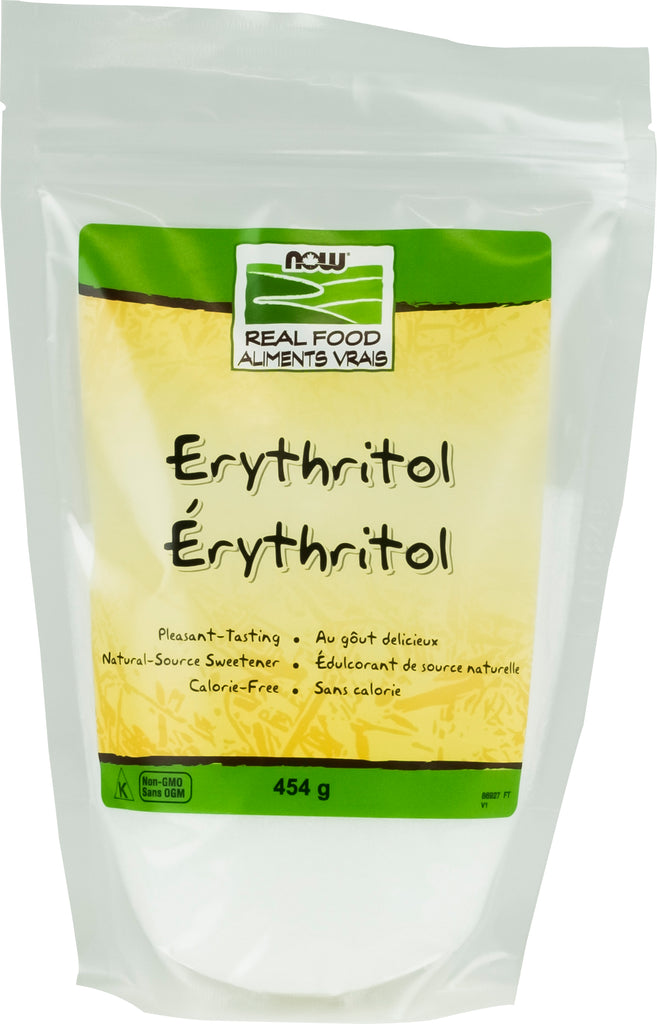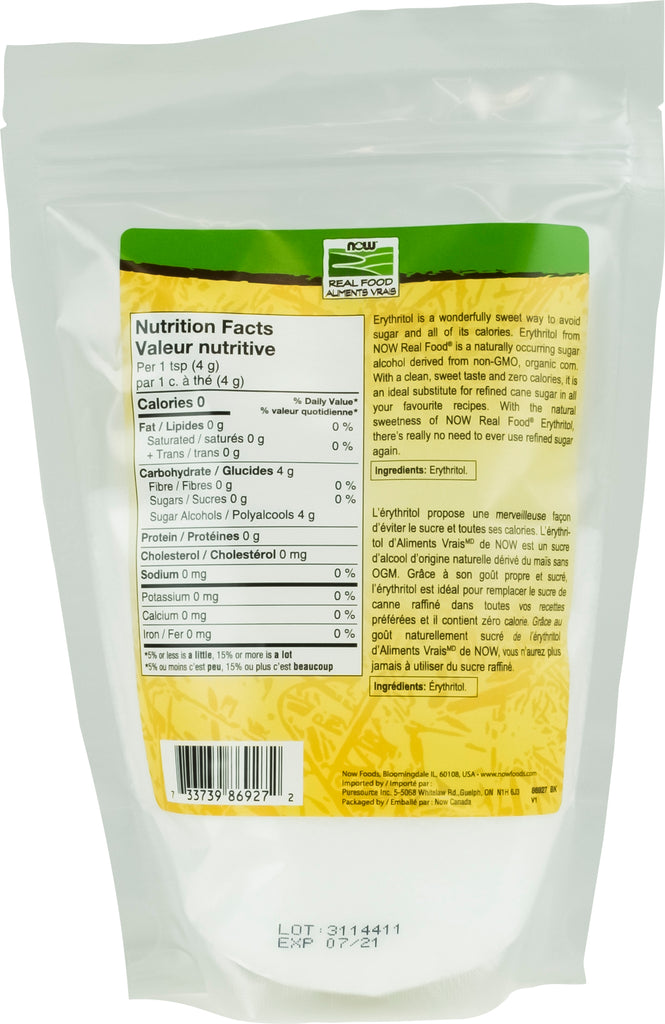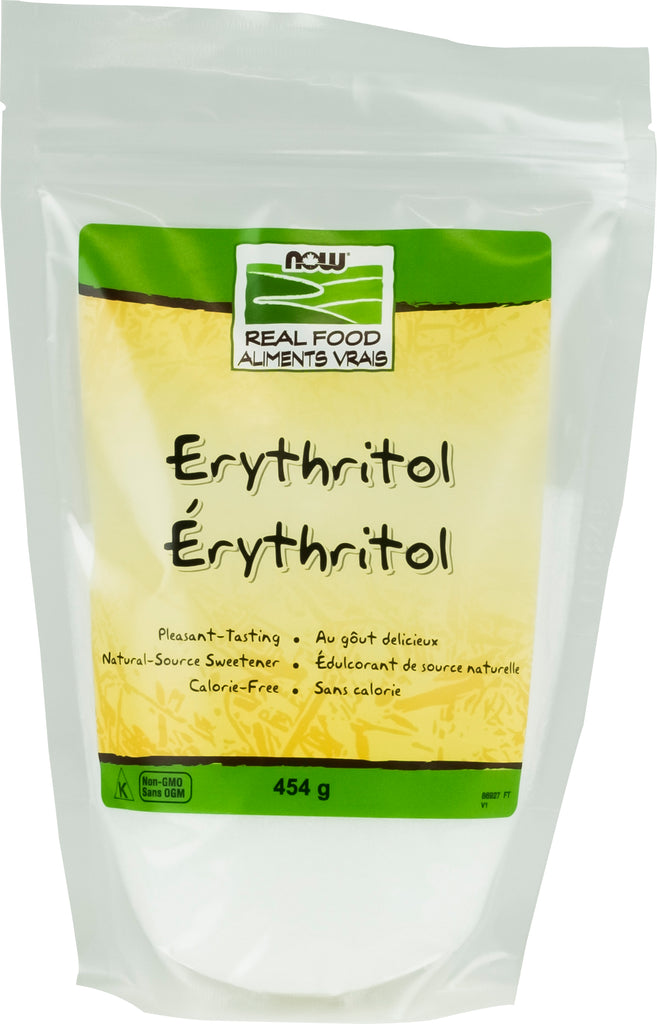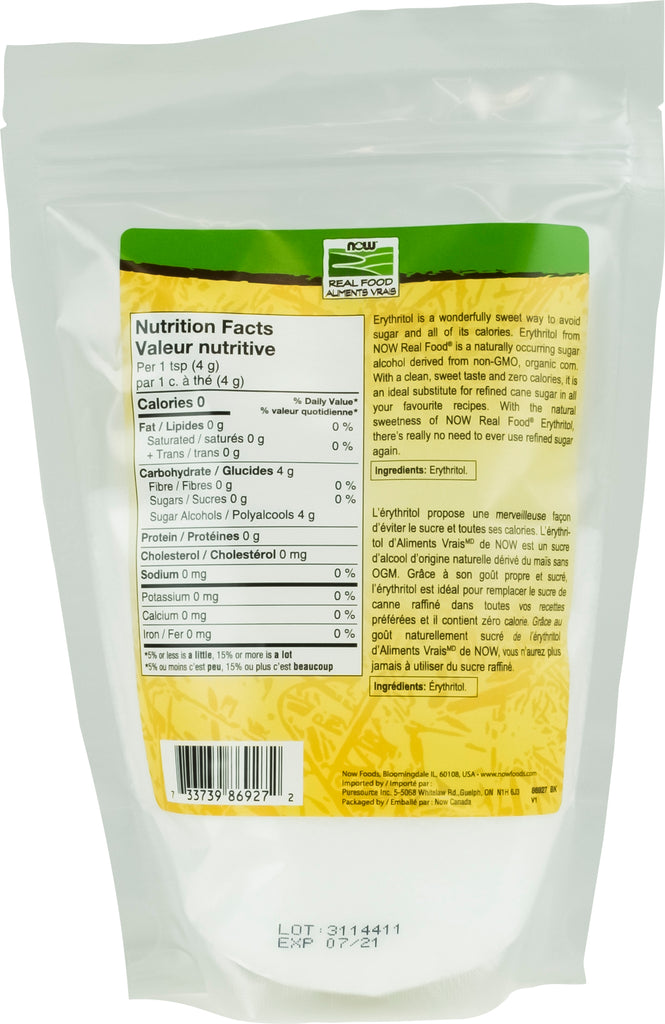 ---
---
Erythritol is a wonderfully sweet way to avoid sugar and all of its unwanted calories. NOW®Erythritol is a naturally occurring sugar alcohol derived from non-GMO corn and is about 70% as sweet as sugar without any calories. When you substitute erythritol for sugar, you get a refreshing natural sweetener with a low glycemic impact that won't contribute to tooth decay. NOW Real Food® Organic Erythritol has a clean, sweet taste and is an ideal natural substitute for sugar in your reduced calorie and sugar-free recipes. With the natural sweetness of Erythritol there's really no need to ever use refined sugar again.
Nutrition Facts
Serving Size:
1 Teaspoon (4 g)
Amount per Serving
% Daily Value
Not a significant source of other nutrients.
Calories
0
 
Fat
0 g
0%
Carbohydrate
0 g
0%
   Sugar Alcohols
4 g
 
Protein
0 g
 
Ingredients: Pure Erythritol Crystalline Powder (Non-GMO).
Use 1 to 1 to replace table sugar in recipes.
---