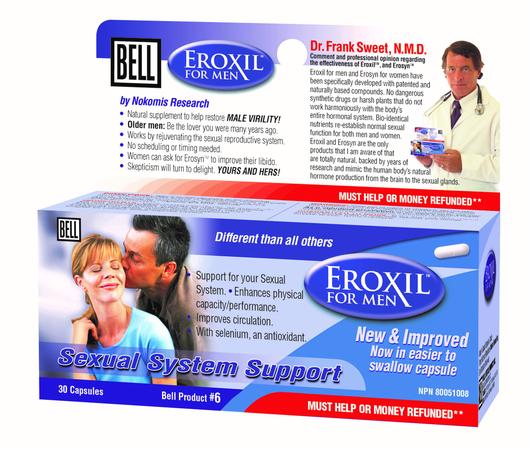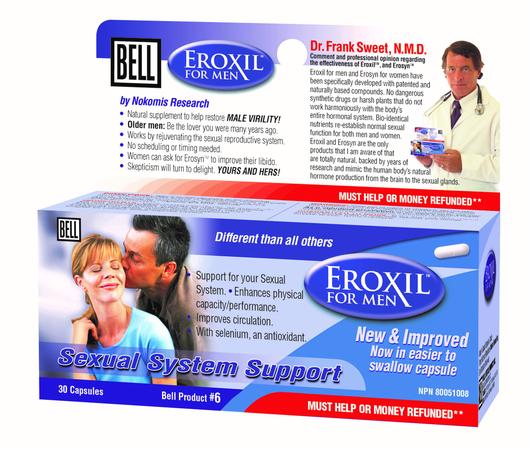 ---
---
The new & improved Eroxil for men comes in capsules and contains the same amount of polyamines and selenium as in the original formula, but is now reinforced with herbal power as well! Tribulus terrestris extract, panax ginseng extract and ginkgo biloba extract have all been added to vastly improve the original formula.
Ingredients: Tribulus terrestris extract 20:1 (95% saponins) (fruit) 250 mg, Panax ginseng extract 20:1 (7% ginsenosides) (whole plant) 200 mg, Ginkgo biloba extract 50:1 (24% flavonoid glycosides, 6% terpene lactones) (leaf) 100 mg, Spermidine 2.5 mg, Spermine 2.5 mg, Selenium 100 mcg. 
Suggested Use: Adult males: Take 1 capsule daily with water.
---