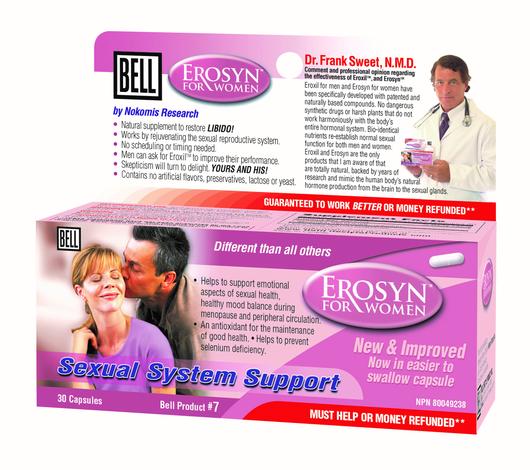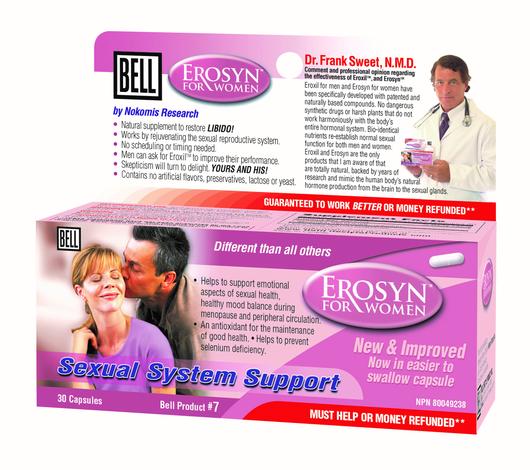 ---
---
The New & Improved Erosyn for women helps rejuvenate the sexual reproductive system naturally, while supporting emotional aspects of sexual health. Erosyn helps to increase circulation, desire, passion, and sexual energy. This daily supplement also supports healthy mood balance during menopause. We've added Ashwagandha extract, Maca extract, and Ginkgo biloba extract to the original formula, greatly increasing its effectiveness.
Ingredients: Ashwagandha extract (2.5% withanolides) (Withania somnifera) (root) 150 mg, Maca extract 20:1 (Lepidium meyenii) (root) 150 mg, Ginkgo biloba extract (24% flavonoid glycosides, 6% terpene lactones) (leaf) 100 mg, Spermidine  2.5 mg, Spermine  2.5mg, Selenium 100 mcg.
Suggested Use: Adult Females: Take 1 capsule daily with water.
---