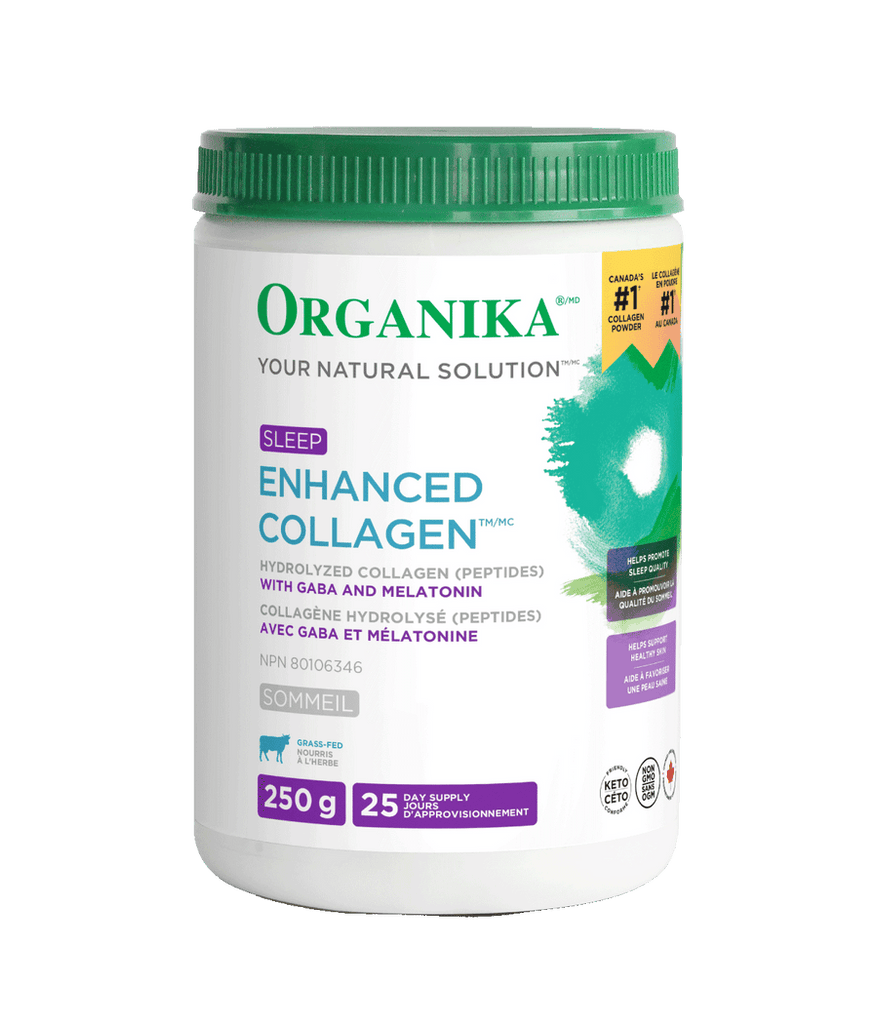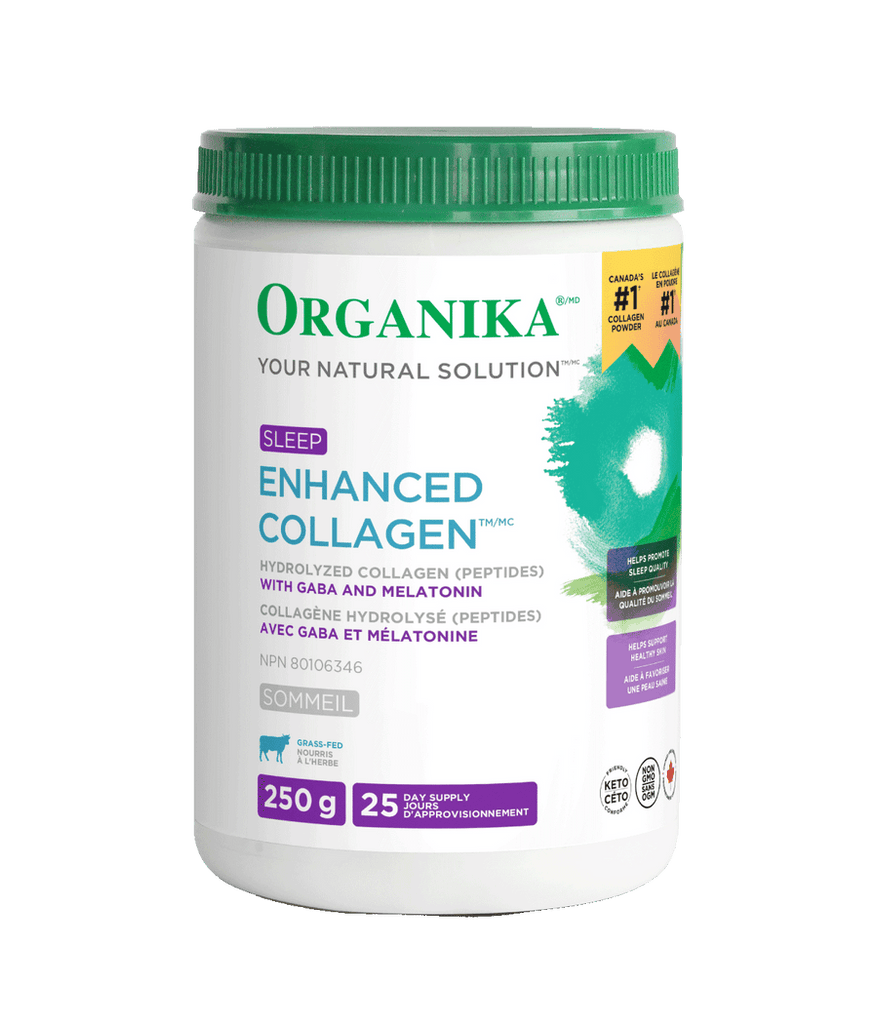 ---
---
Sleep is so important, yet can be so elusive for many of us, significantly impacting our health. Enhanced your bedtime routine with Enhanced Collagen™ Sleep, formulated with GABA and melatonin to support deeper, more restful sleep with the added benefits of collagen.
MEDICINAL INGREDIENTS: Each serving (10 g) contains:
Hydrolyzed Collagen (Bovine Skin / Hide) 9.89 g
GABA (4-aminobutanoic acid) 100 mg
Melatonin 3 mg
Recommended Dose – (Oral) Adults only: Take 1 serving per day at or before bedtime. Mix 1 serving in half a cup or more of water.
---