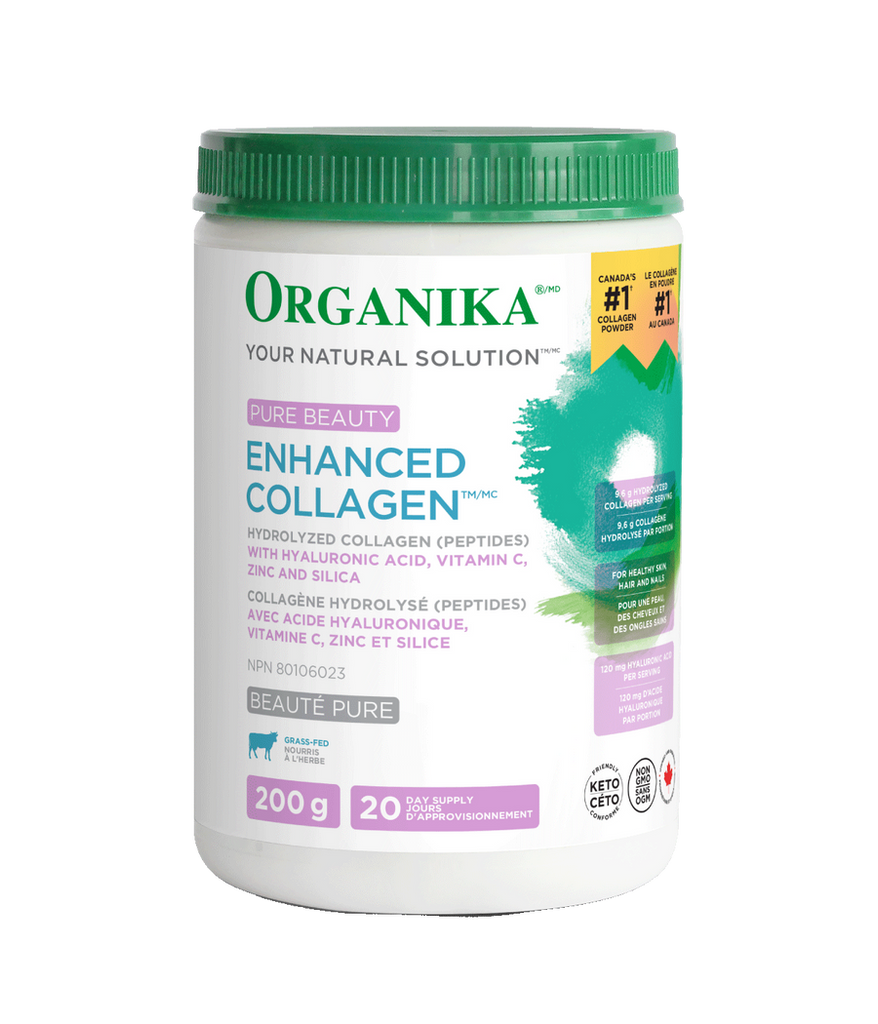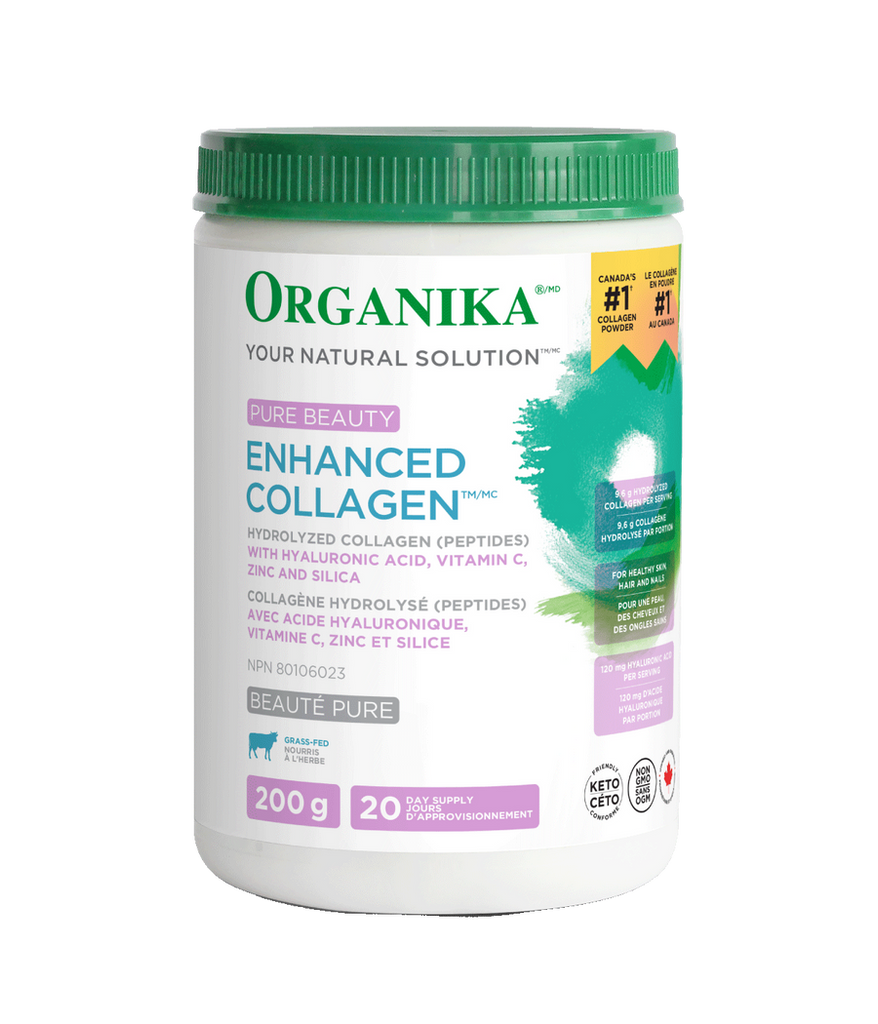 ---
---
The Ultimate Beauty Blend! Enhance your beauty regimen with Enhanced Collagen™ Pure Beauty - the ultimate beauty blend created with Canada's #1 Collagen Powder, Hyaluronic Acid, Vitamin C, Silica and Zinc.
MEDICINAL INGREDIENTS: Each serving (10 g / approx. 4 teaspoons) contains:
Hydrolyzed collagen (bovine skin/hide) 9.6 g
Hyaluronic Acid 120 mg
Vitamin C 60 mg
Zinc 46 mg
Silicon 20 mg
Recommended Dose – (Oral) Adults only: Take 1 serving (10g or approx. 4 tsp.) per day. Mix in half a cup or more of room temperature water or beverage of choice.
---