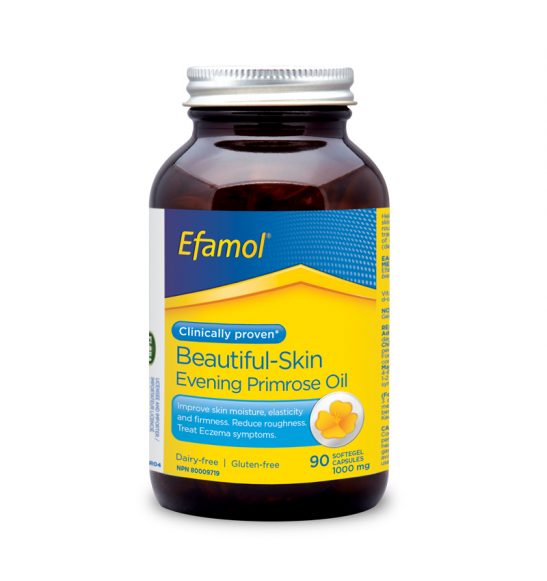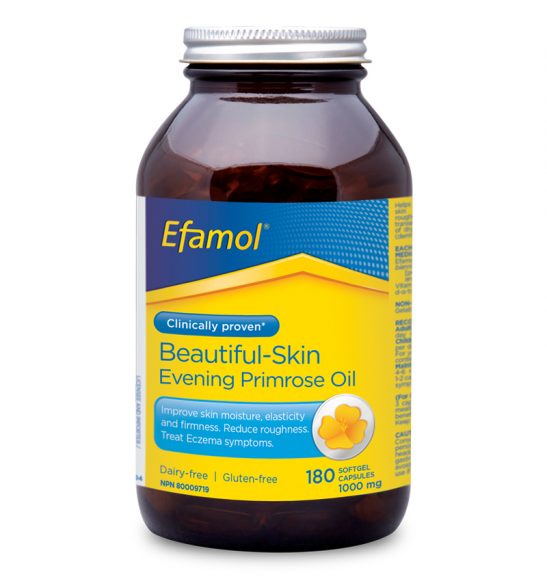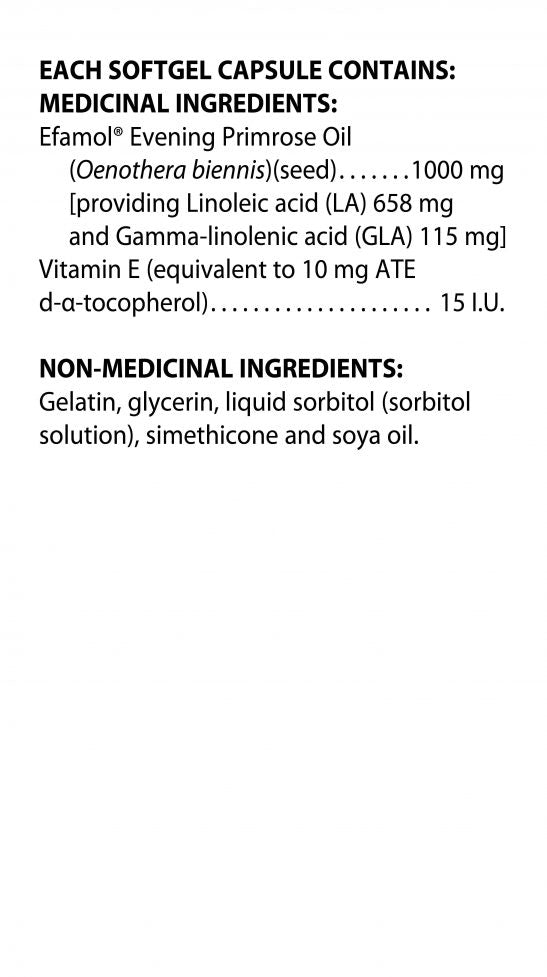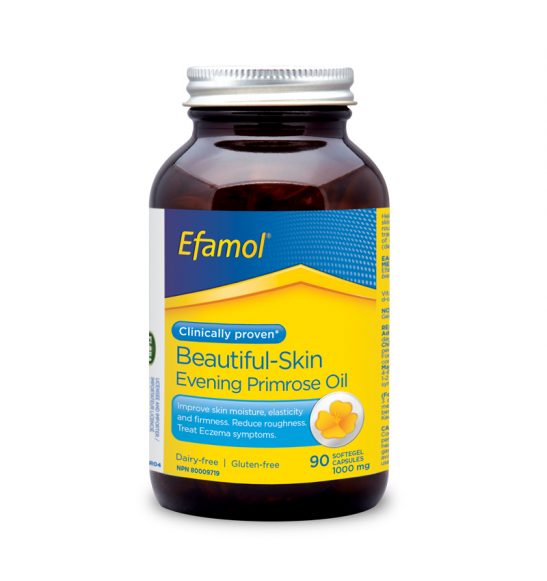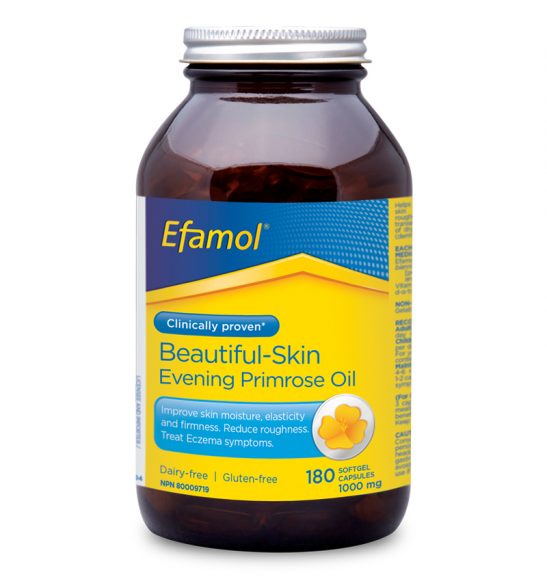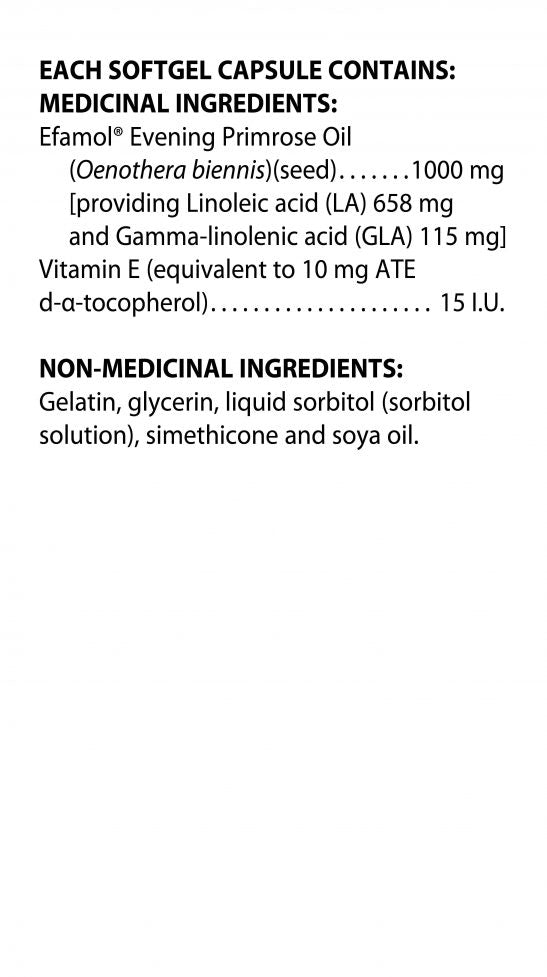 ---
---
Beautiful skin doesn't come from creams, lotions or serums. It starts inside, with what you put in your body. If you want skin that's positively glowy, moisturize from the inside out with Efamol® Beautiful-Skin Evening Primrose Oil. Evening primrose oil (EPO) is naturally rich in GLA—a skin-loving omega-6 fatty acid that minimizes fine lines, wrinkles and dull skin. Efamol® uses a patented evening primrose plant, Rigel®, which is grown in selected areas of The Netherlands and New Zealand by dedicated farmers and is higher in GLA than other varieties. Efamol is the only brand clinically proven to improve skin moisture, elasticity and firmness. Let your natural beauty shine through, with Efamol.
Adults (Age 12 years plus): Orally take 3-4 capsules per day in divided doses with food or drink.
Children (Age 1 – 11 years old): Orally take 2-3 capsules per day in divided doses with food or drink. For young children under 8 years old, empty content and mix with formula or food.
Maintenance dose for both age groups: After 4-6 months, a lower maintenance dose of 1-2 capsules per day may be sufficient to keep symptoms under control indefinitely.
(For improving skin properties) Adults: Take 3 capsules per day in divided doses during meals. Take for a minimum of 3 months to see beneficial effects. Store at room temperature. Keep out of reach of children.
CAUTIONS: Consult a health care practitioner if symptoms persist.
Although rare, sensitive individuals may experience minor and temporary headache, nausea, or gastrointestinal disturbances that can be avoided by a lower initial dose.
Discontinue use if skin rash develops or worsens.
---