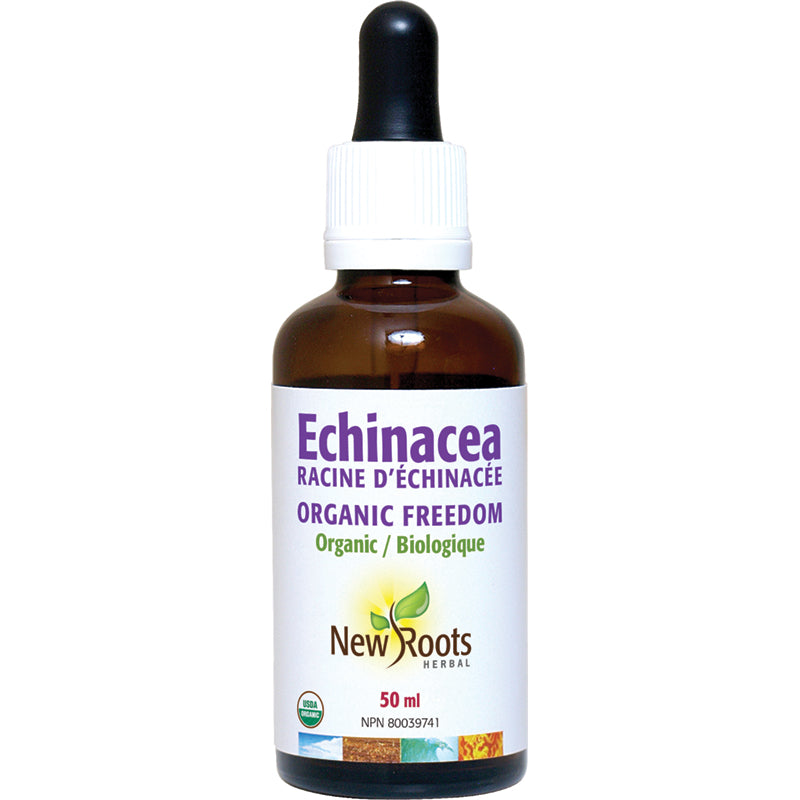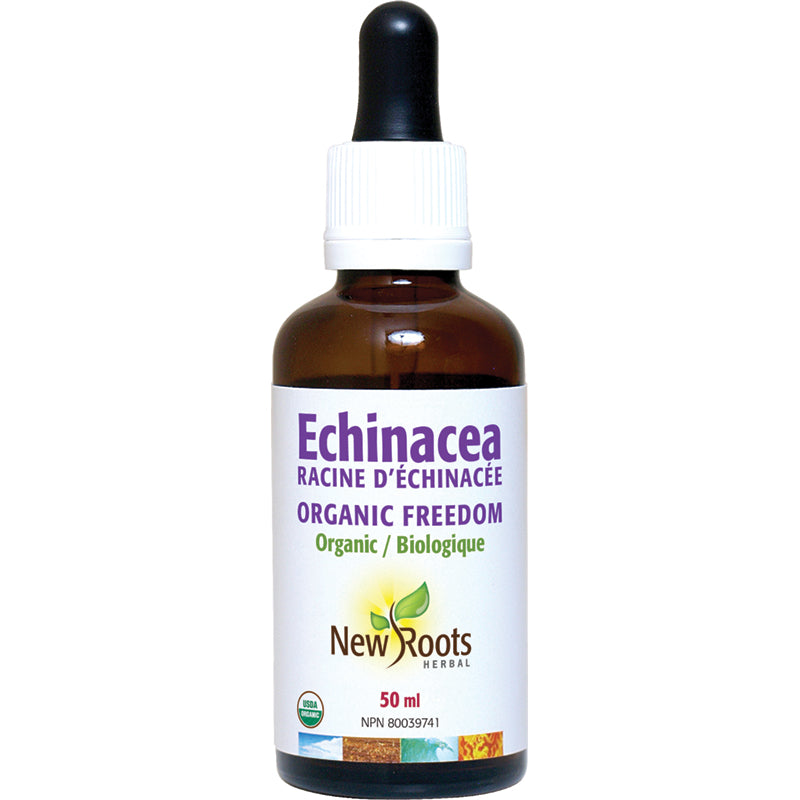 ---
---
Echinacea is the ultimate in having good health and a strong immune system. It is a safe and effective herb, used by millions of people to maintain health through strengthening the immune system.
New Roots Herbal's echinacea extract is prepared from the fresh roots of Echinacea angustifolia and purpurea, which are grown without the use of chemical fertilizers, pesticides, or herbicides. They are harvested at their optimal potency, and promptly formulated while still fresh. Echinacea is one of the most useful herbs you can buy, simply because it does much more than nourish the immune system. Called "king of the blood purifiers," echinacea benefits the lymphatic system by clearing the blood of many encumbrances that may lead to health issues later.
Each teaspoon contains a crude quantity equivalent of:
| | |
| --- | --- |
| Organic echinacea (Echinacea angustifolia) root | 691 mg |
Other ingredients: Organic alcohol from sugarcane (25%) and purified water.
Shake well. Adults and adolescents ≥ 15 years old: Take at the first sign of infection. Take 2 teaspoons daily or as directed by your health-care practitioner.
Duration of use: Consult a health-care practitioner for use beyond 8 weeks.
---