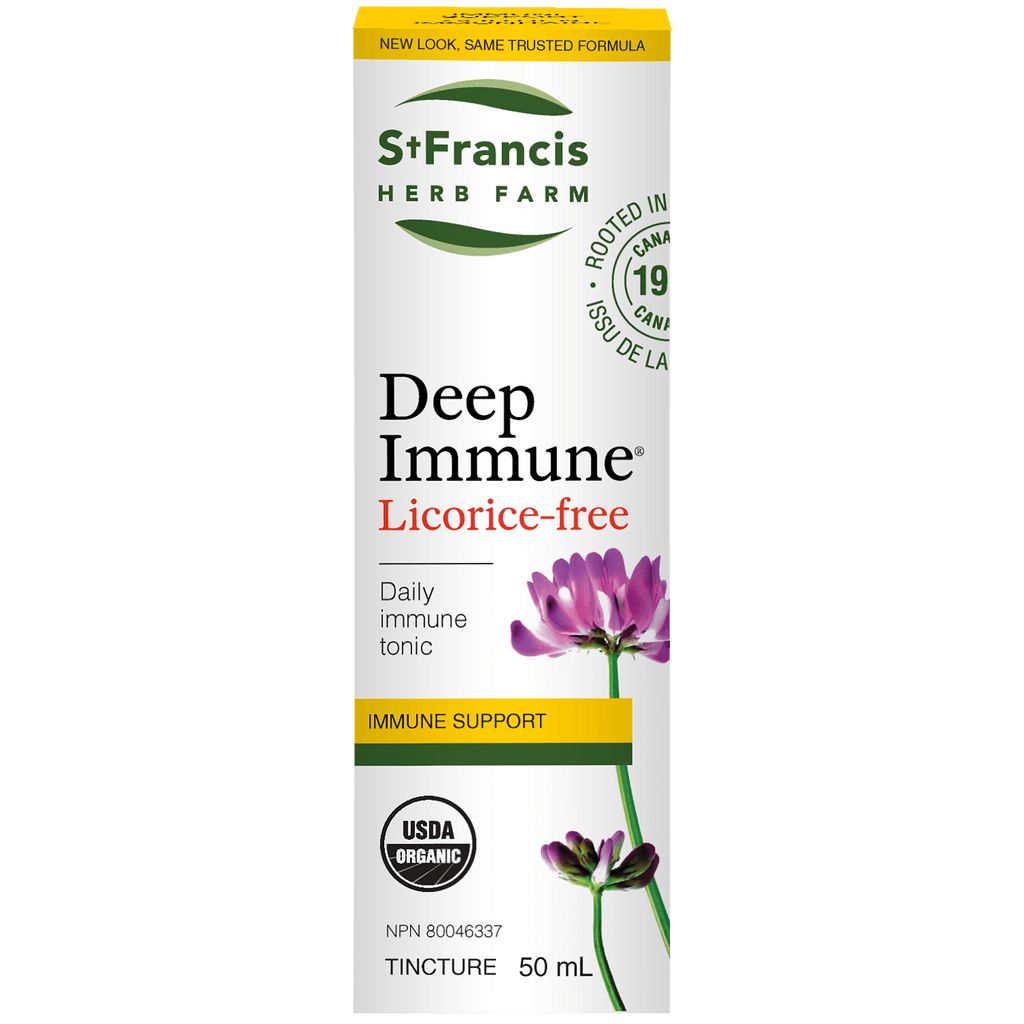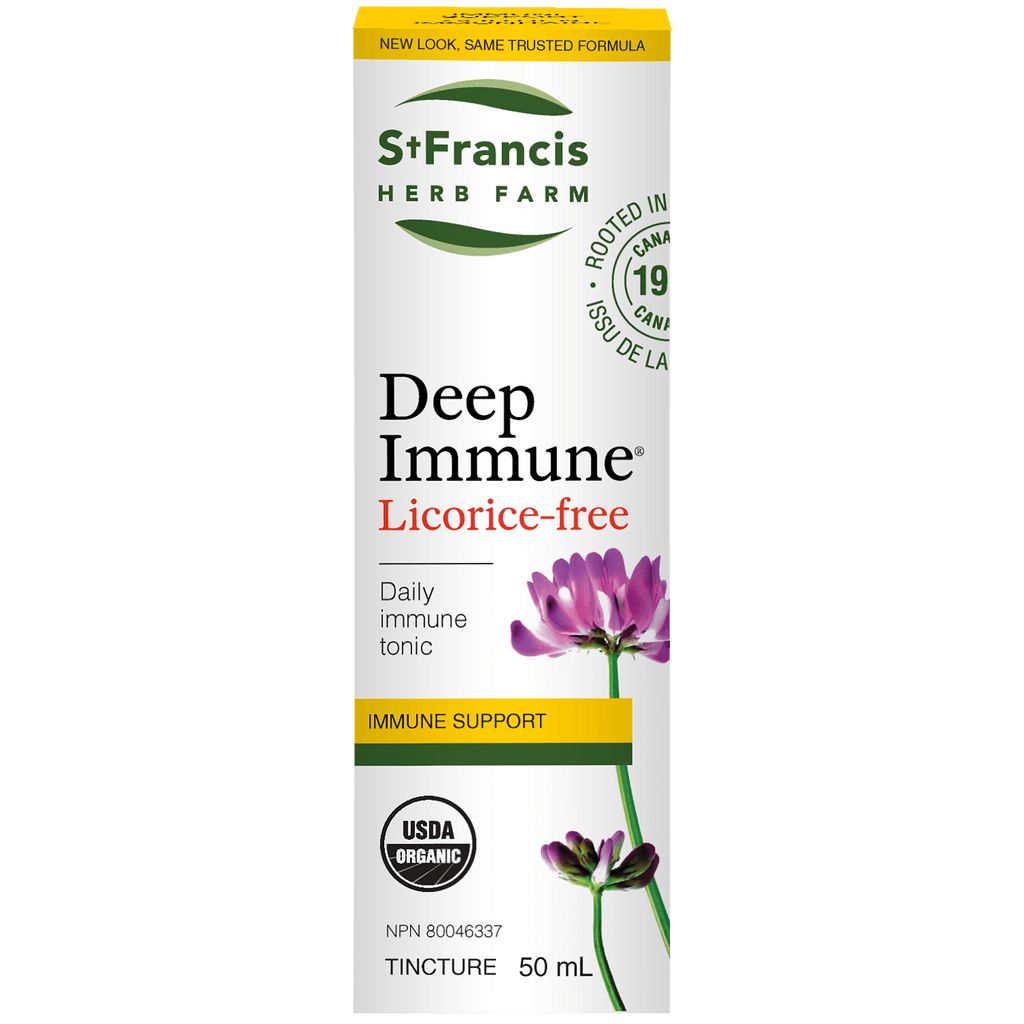 ---
---
For those of you who can't take advantage of the tremendous health benefits of Deep Immune® Original on account of health issues with hypertension, there's no better way to strengthen your immune system naturally than with Deep Immune® Licorice-free — a uniquely formulated remedy that has proven highly effective for more than 30 years.
A balanced immune system is your strongest immune system. An adaptogenic formula, Deep Immune® supports and fortifies the immune system by restoring the body's innate balance. This makes Deep Immune® Licorice-free an extraordinarily valuable and versatile remedy for the broad range of immune challenges that come with life in the modern world.
Featuring 7 powerful herbs
Highlighted by astragalus, clinically proven to be effective in dealing with impaired immunity
Includes codonopsis eleuthero, and reishi (ganoderma lucidum, mushroom), first class tonic herbs that enhance immune function
Medicinal Ingredients:
Astragalus (Astragalus membranaceus, root), Codonopsis (Codonopsis pilosula, root), Reishi (Ganoderma lucidum, fruiting body), Ligustrum (Ligustrum lucidum, fruit), Schisandra (Schisandra chinensis, fruit), White Atractylodes (Atractylodes macrocephala, rhizome), Eleuthero (Eleutherococcus senticosus, root)
Non-Medicinal Ingredients:
Distilled water, Certified Organic alcohol
Dosage:
Adults: Take 2.5-3 mL (75-90 drops) 2 times daily in a little water on an empty stomach.
Cautions and Warnings:
Consult a health care practitioner before use: if you are breastfeeding; if you have an immune disorder; if you are taking immunosuppressants. Consult a health care practitioner if symptoms worsen or persist.
Contraindications:
Do not use if you are pregnant.
Known Adverse Reactions:
Hypersensitivity (e.g. allergy) has been known to occur, in which case discontinue use.
---