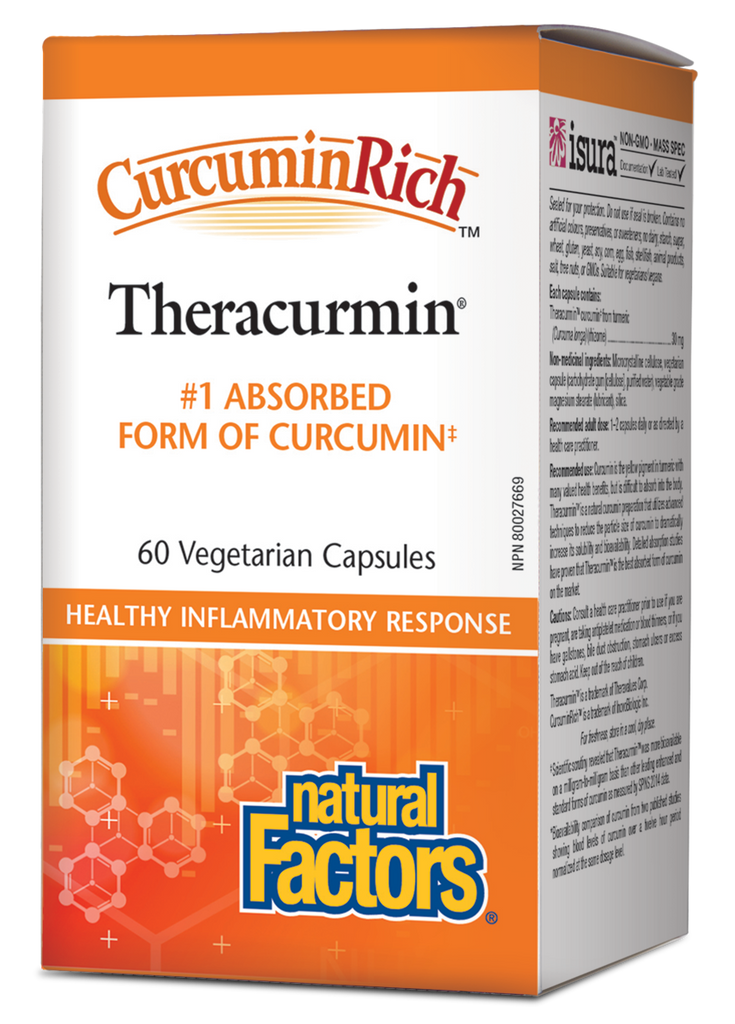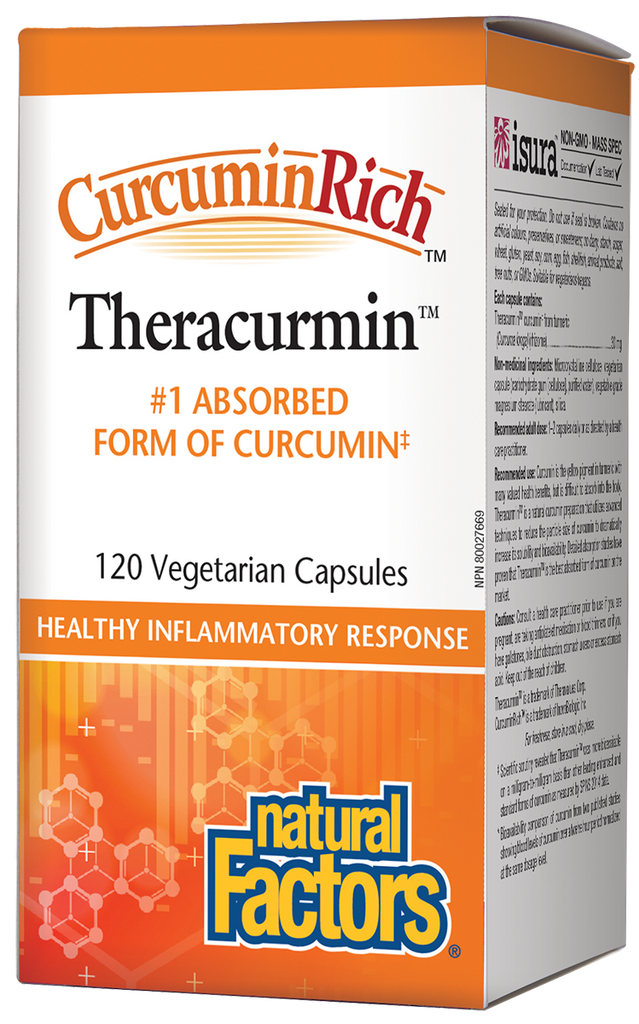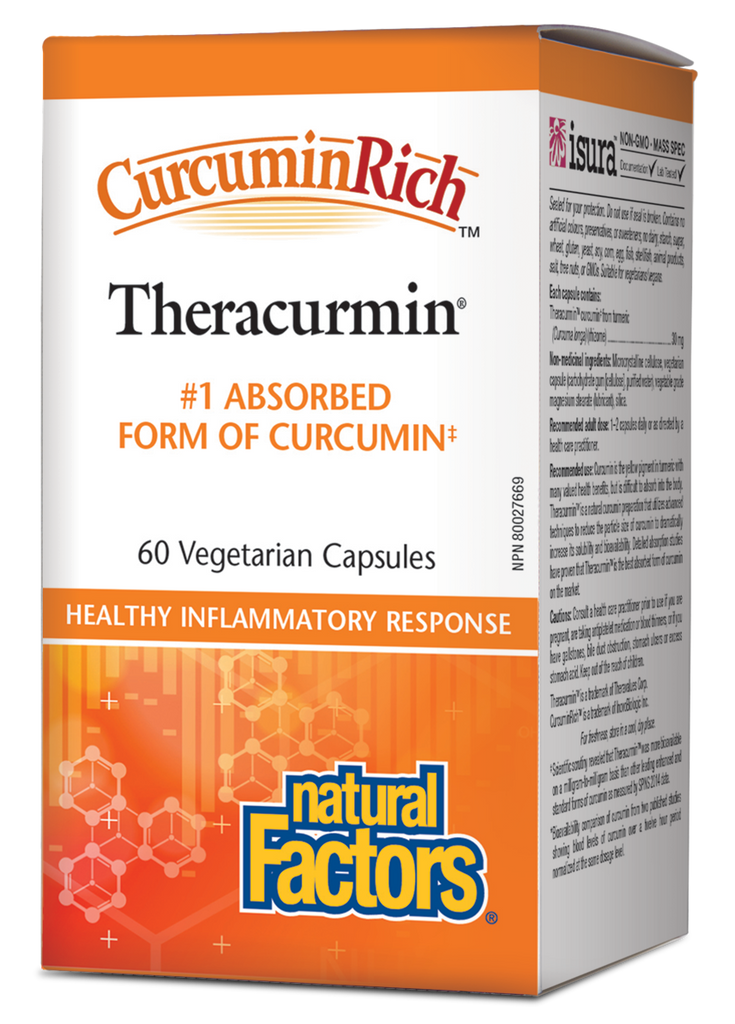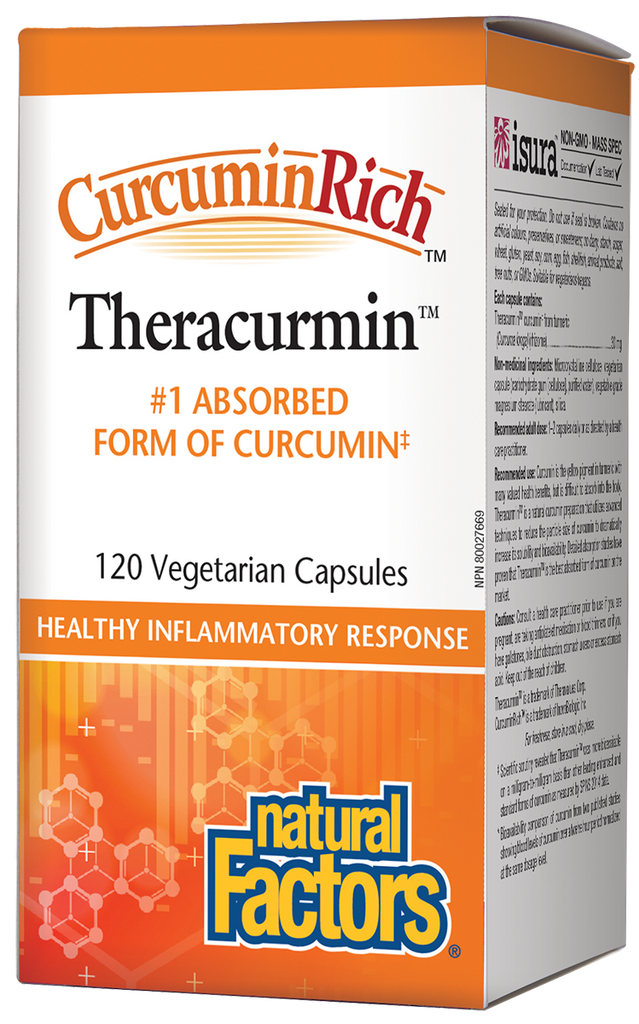 ---
---
How it works
Medicinal Ingredients
| | |
| --- | --- |
| Each vegetarian capsule contains: | |
| Theracurmin¨ curcumin  from turmeric (Curcuma longa) (rhizome) | 30 mg |
|   A highly bioavailable form of curcumin Ð the most active curcuminoid in turmeric | |
Non-Medicinal Ingredients
Vegetarian capsule (carbohydrate gum [cellulose], purified water), microcrystalline cellulose, croscarmellose sodium, vegetable grade magnesium stearate (lubricant), silica.

Curcumin is the yellow pigment in turmeric with many valued health benefits, but it is difficult for the body to absorb. Theracurmin is a natural curcumin preparation that utilizes advanced techniques to reduce curcuminÕs particle size, dramatically increasing its solubility and bioavailability. Detailed absorption studies have proven that Theracurmin is the bestabsorbed form of curcumin on the market. à

à Scientific scrutiny revealed that Theracurmin was more bioavailable on a milligram-to-milligram basis than other leading? enhanced and regular forms of curcumin.
? As measured by SPINS 2014 data.
---