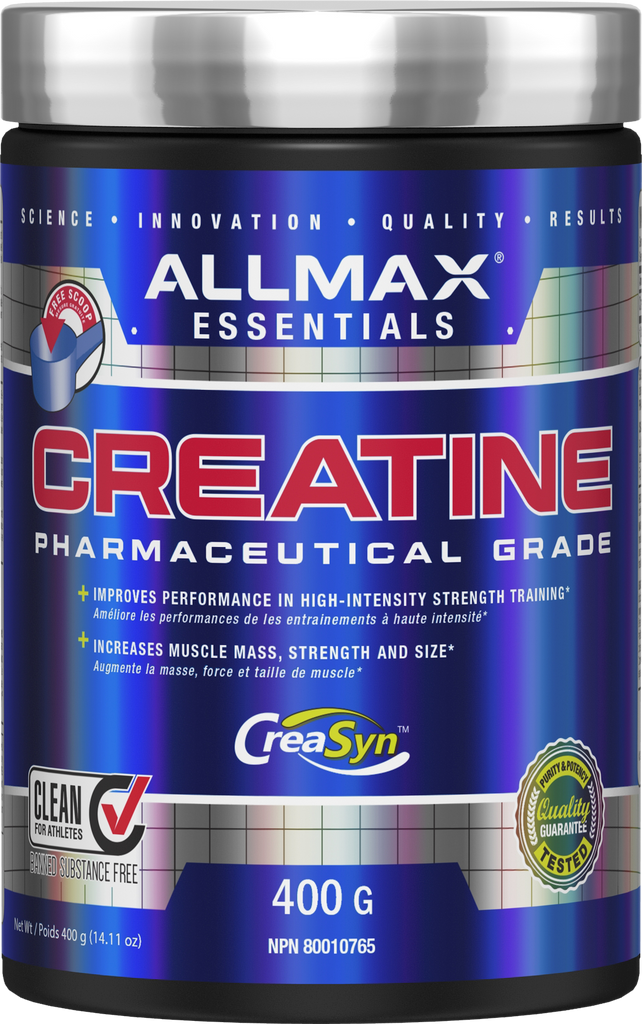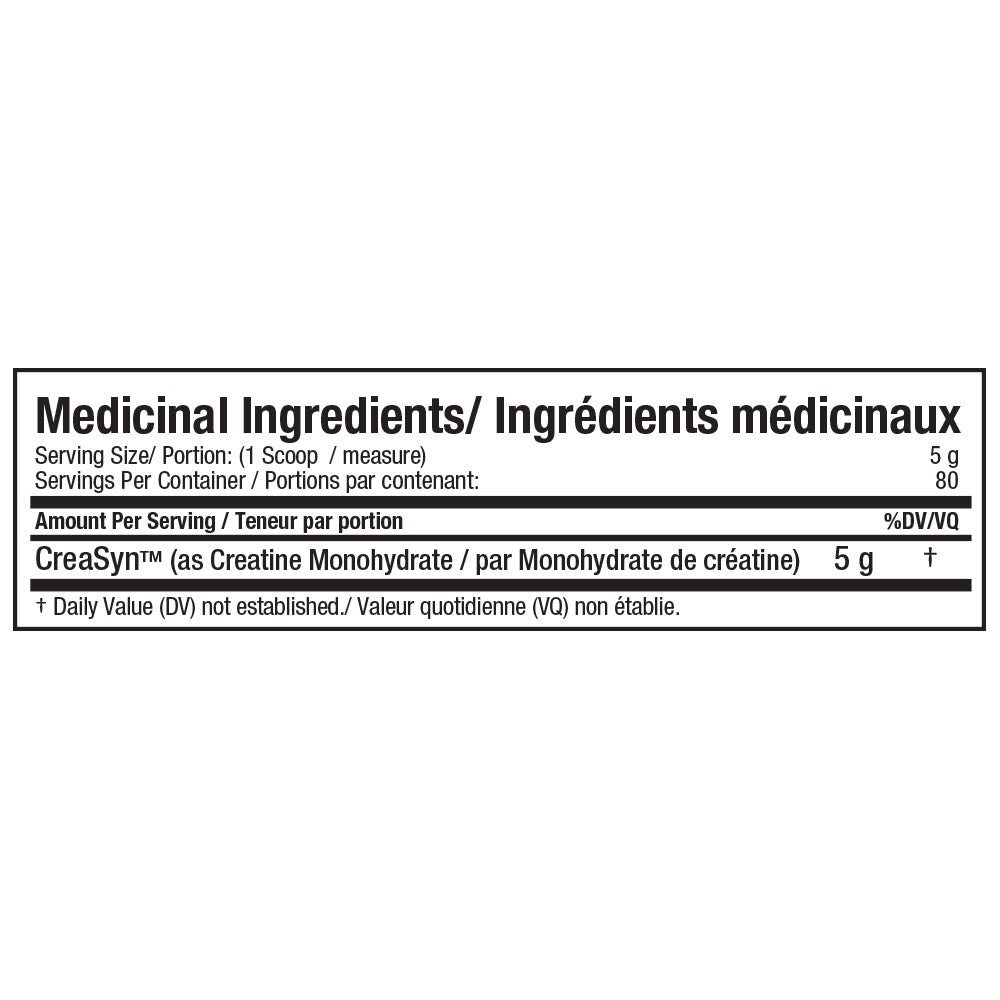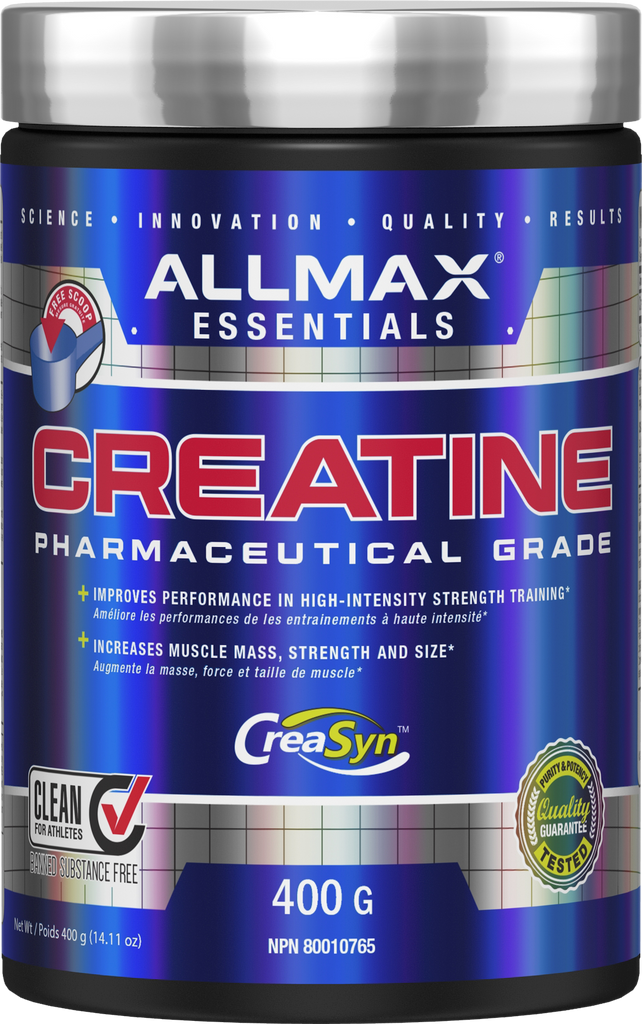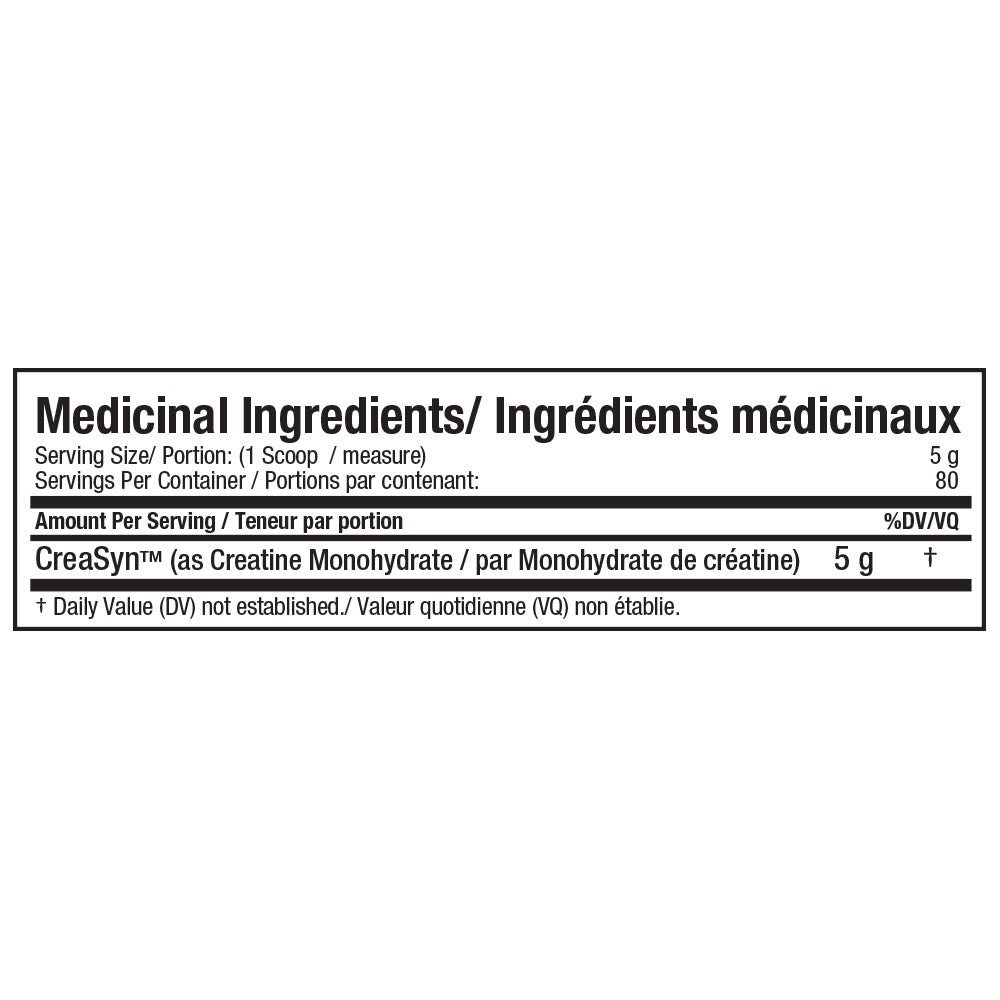 ---
---
Creatine Monohydrate is the most heavily researched and time-tested sports nutrition supplement in the world. Creatine can lead to a gain in lean muscle mass, improve workout performance, and significant enhancement in strength and power.
Creatine Monohydrate also offers therapeutic benefits, including the prevention of ATP depletion, stimulation of protein synthesis and cell volumization. Creatine Monohydrate is the undisputed king of Creatine.
Suggested Use: Take daily with water or juice upon waking and post-workout, or on non-training days, after a meal.
LOADING PHASE: 1 scoop twice daily (total of 10 g / day) for 5 – 7 days.
MAINTAIN PHASE: 1 scoop daily (total of 5 g/ day).
CYCLING PROTOCOL: 8 weeks on, 2 weeks off. Repeat.
---