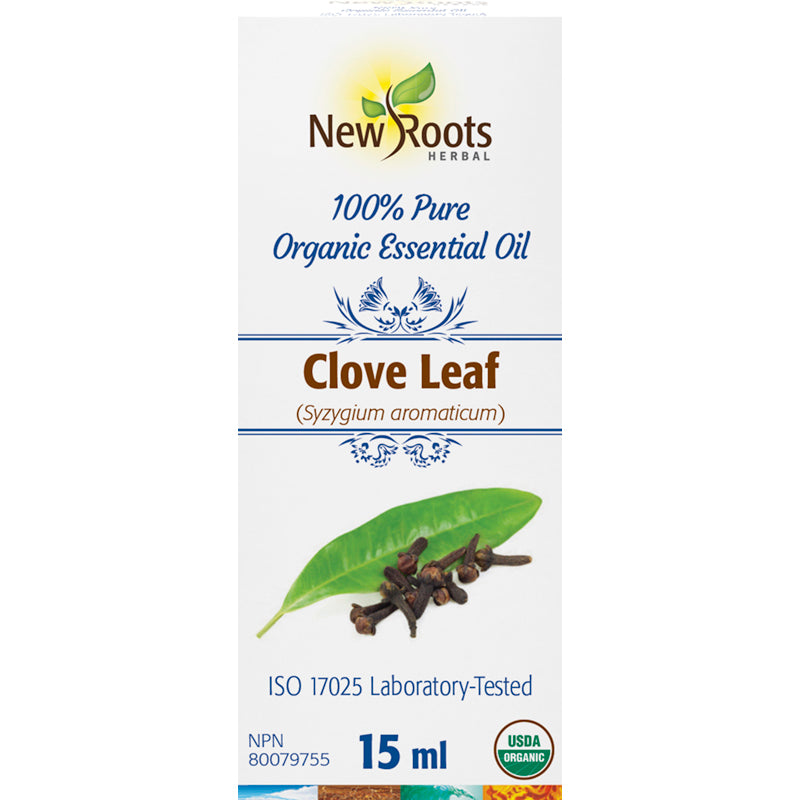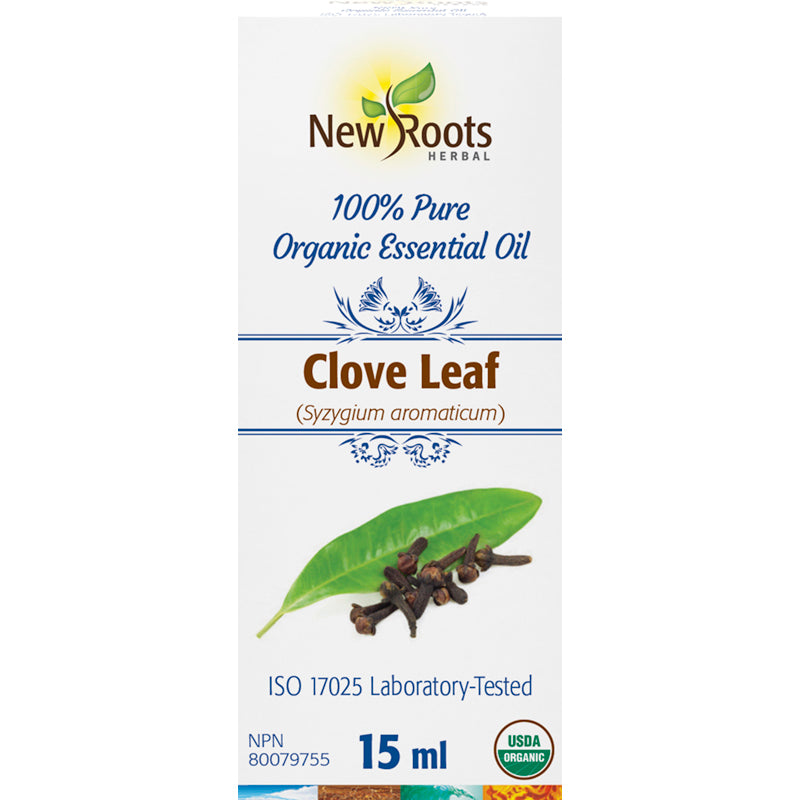 ---
---
When most people hear about clove spice, they drift off to the soul‑warming and nourishing chai tea. However, the buds are not the only parts of the plant having medicinal properties; the clove leaf is used as well. Syzygium aromaticum is the Latin name for cloves. It is one of the most valuable spices, being used for over centuries for its food-preserving properties and medicinal uses. It is native to Indonesia, but now cultured in several parts of the world, including Brazil. Clove leaf has rich antioxidant and antimicrobial activities, and for these reasons, is used commonly for medicinal purposes.
New Roots Herbal's 100% pure, clove leaf essential oil is a fantastic natural remedy for the treatment of several bacterial and fungal infections. One of the main compounds responsible for these antimicrobial activities, especially when it comes to antifungal properties, is called eugenol. This compound disrupts the cell membrane, causing the cells to lyse or burst open. With this mechanism of action in mind, it can be a useful topical application on fungal infections like athlete's foot.
Each drop contains:
| | |
| --- | --- |
| Organic clove (Syzygium aromaticum) leaf essential oil | 100 % |
For occasional use only.
Adults: Mix with vegetable oil for topical application. Use undiluted for direct or steam inhalation. Avoid contact with eyes and mucous membranes; if this happens, rinse thoroughly with vegetable oil.
---