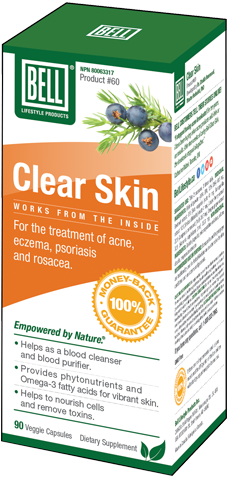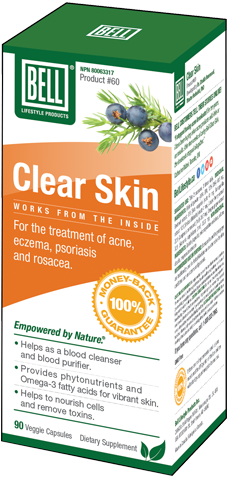 ---
---
The Clear Skin formula provides essential herbal nutrients and fish oil to promote healthier skin from the inside. These nutrients act as natural blood cleansing agents that address the systemic issues that cause skin problems.
Ingredients: Fish oil powder (18% EPA, 12% DHA) 415 mg, Beetroot extract 8:1 (Beta vulgaris) (root) 41 mg, Sarsaparilla extract 10:1 (Smilax officinalis) (root) 41 mg, Juniper berry extract 20:1 (Juniperus communis) (fruit) 39.7 mg, Oregon grape extract 30:1 (Mahonia aquifolium) (root) 33.3 mg.
Suggested Use: Adults: Take 2 capsules, 3 times daily. After desired results have been attained, take 1 capsule, twice daily.
---