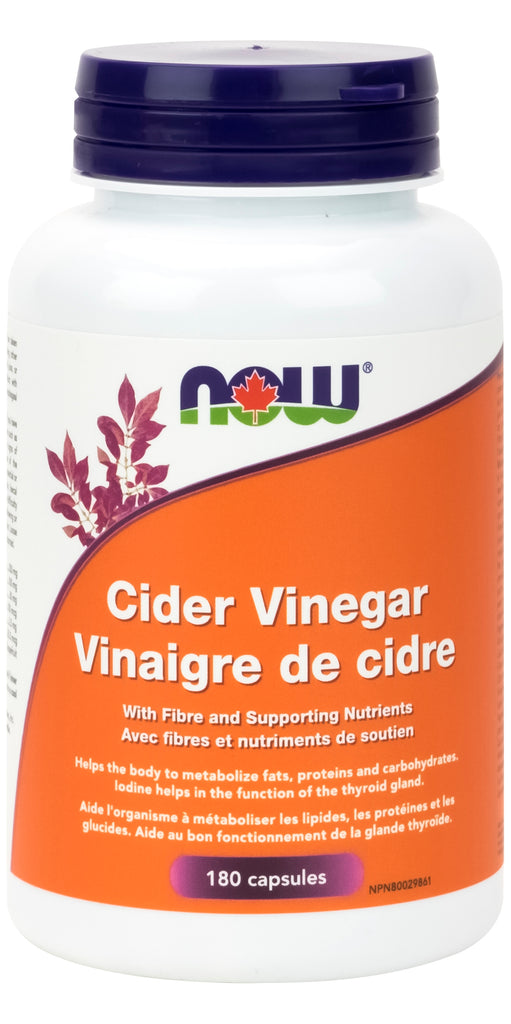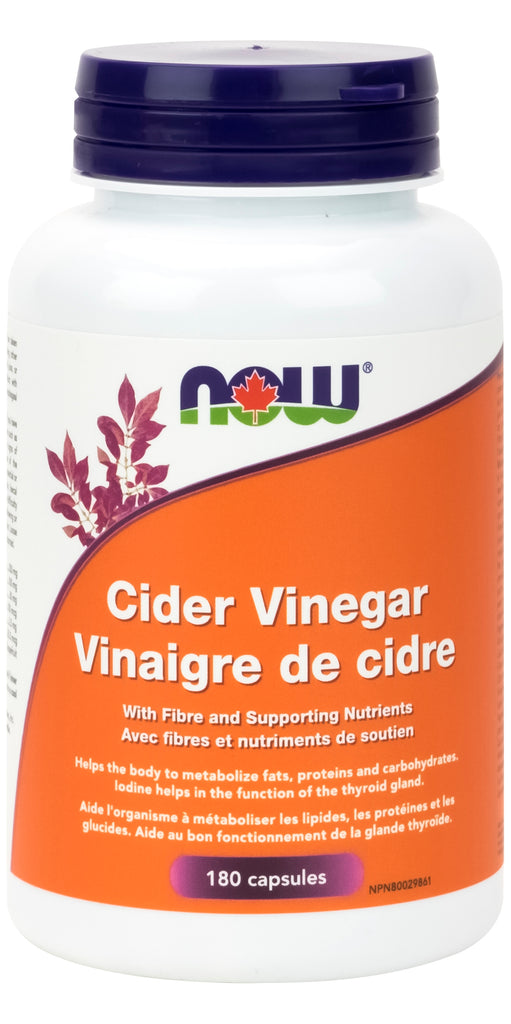 ---
---

Cider Vinegar is an original diet product from the 1970's. This product reflects the original formula and still remains a popular remedy. Added iodine supports thyroid function that helps control metabolism. Cider Vinegar (or Apple Cider Vinegar) is a product of fermented apples. As with all vinegars, it's high in acetic acid, and contains other acids as well as amino acids, mineral salts, and vitamins. Apple Cider Vinegar has been used as a traditional remedy for a variety of ailments for centuries, but while many uses have been disproven over time, its ability to cause satiety and help with the natural metabolism has shown some promise in small scientific studies.


Each capsule contains:

Apple Cider Vinegar (from Malus domestica)   250 mg
Lecithin (Soy)  100 mg
Glucomannan Fiber (Amorphophallus konjac) (Tuber)   50 mg
Chromium (Chromium Chelavite®) 100 mcg 
Vitamin B-6 (Pyridoxine HCl) 3.5 mg
Iodine (from 11 mg of Kelp) (Laminaria digitata)   55.5 mcg

Non-Medicinal Ingredients: Veg Capsule (hypromellose, water), Silica, Grapefruit Pectin, Stearic Acid (vegetable source).
Adult Dosage: Take 2 to 5 capsules daily. Not to be taken immediately before bedtime. Take 2 hours before or after taking other medication. Take with at least 240 mL of liquid (water, milk, fruit juice, or similar aqueous beverage). Take with meals. Taking this product with insufficient liquid may result in choking, and/or esophageal blockage/obstruction of the throat, esophagus, or intestine.
---