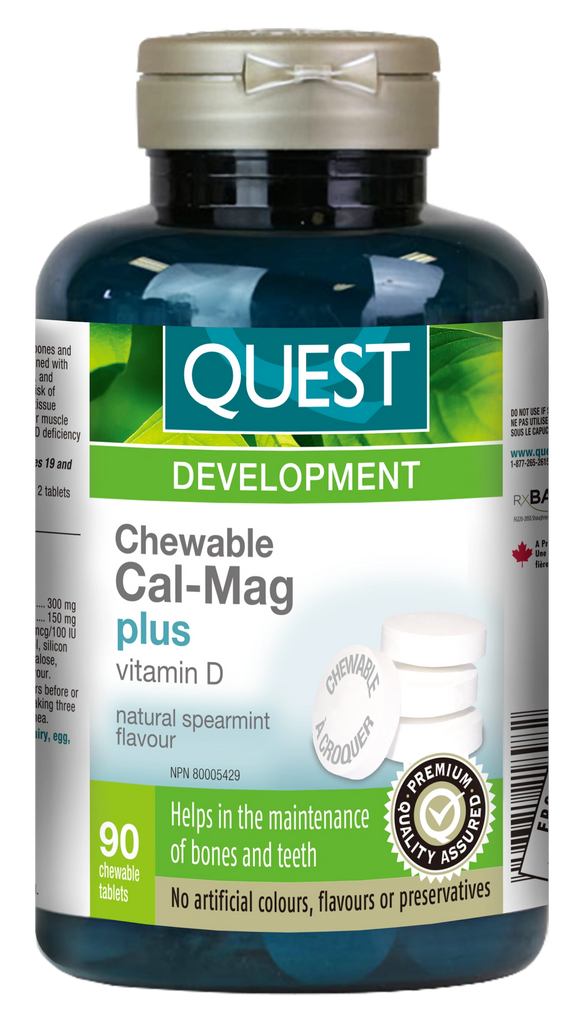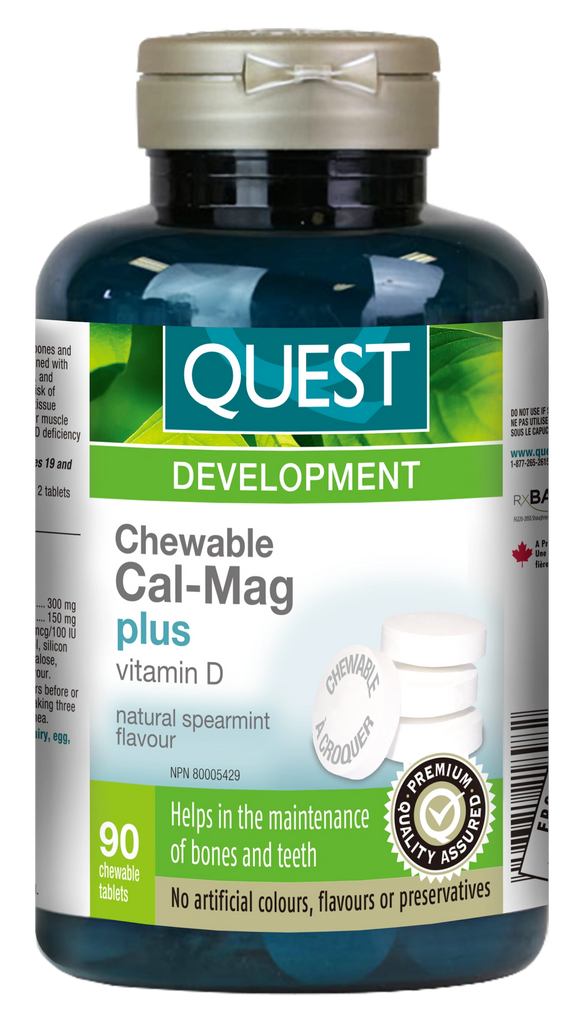 ---
---
Quest Cal-Mag Chewable is a high-quality supplement containing calcium and magnesium in a 2:1 ratio, plus vitamin D3. The spearmint flavour gives this product a refreshing taste and makes it ideal for those who want the benefits of a highpotency calcium and magnesium supplement, but have difficulty swallowing tablets. Calcium and magnesium are vital components of bone and tooth metabolism, and both participate in energy production, muscle contraction, nerve function, and the maintenance of the acid-alkali balance of body fluids. Vitamin D is essential for the absorption of calcium.
Calcium (citrate, calcium phosphate tribasic) ... 300 mg Magnesium (citrate, oxide)... 150 mg Vitamin D (cholecalciferol) ...2.5 mcg/100 IU
Non-medicinal Ingredients: Sorbitol, silicon dioxide, magnesium stearate, sucralose, stearic acid, natural spearmint flavour.
Adults (ages 19 and over): Take 2 to 3 tablets daily. Adolescents (ages 9 to 18): Take 2 tablets daily.
---