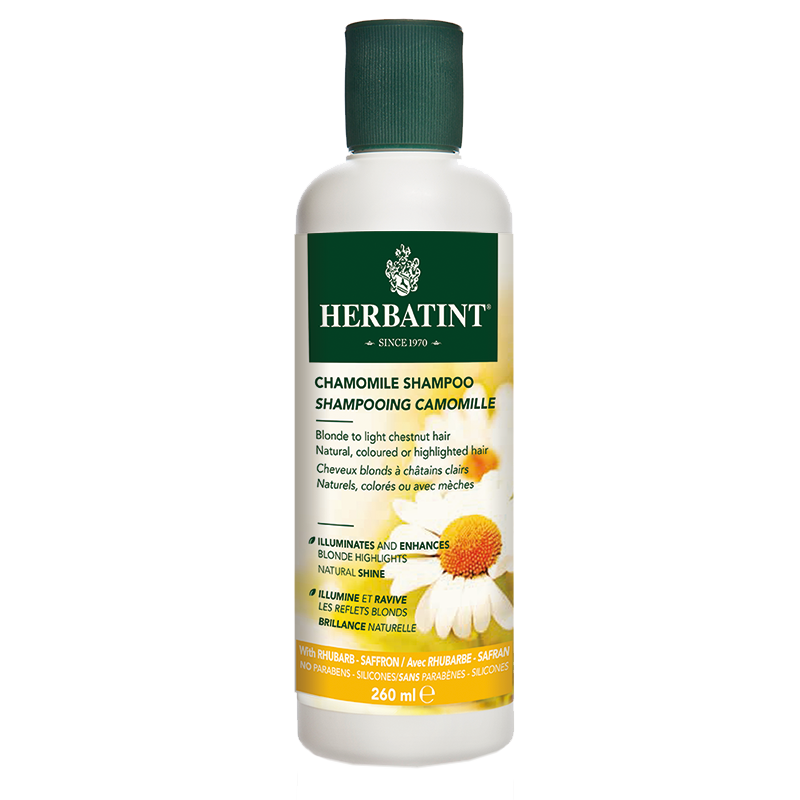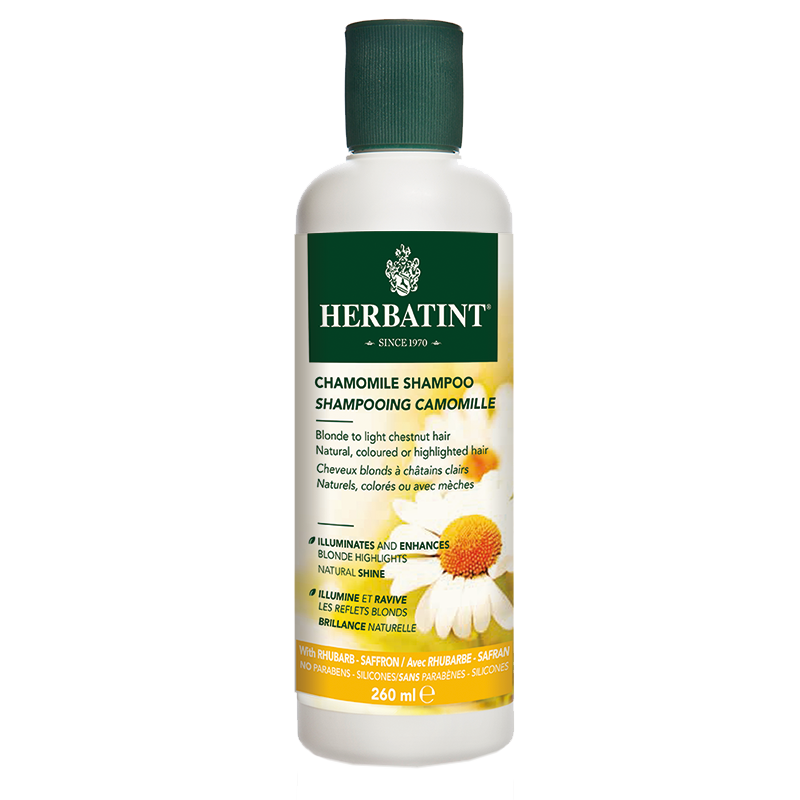 ---
---
The Chamomile Shampoo of the Herbatint Haircare line brightens your color ensuring shine and hydration to your hair.
Bright color and full-bodied hair without altering the natural pH.
The Chamomile Shampoo revives and naturally enhances highlights in blond and light brown hair.
The combination of extracts of chamomile, rhubarb and saffron lights up your highlights. Your hair regains its splendor and softness.
The regular use and combination of Herbatint Normalising Shampoo and Royal Cream after the use of Herbatint permanent haircolour gel guarantees colour duration and intensity.
Apply it on your wet hair and gently massage. Rinse thoroughly
Wet hair using lukewarm water. Apply the shampoo. Massage evenly and leave for 5 minutes. Rinse hair. Repeat if necessary and finish with an application of Herbatint Royal Cream treatment with Aloe Vera.
---