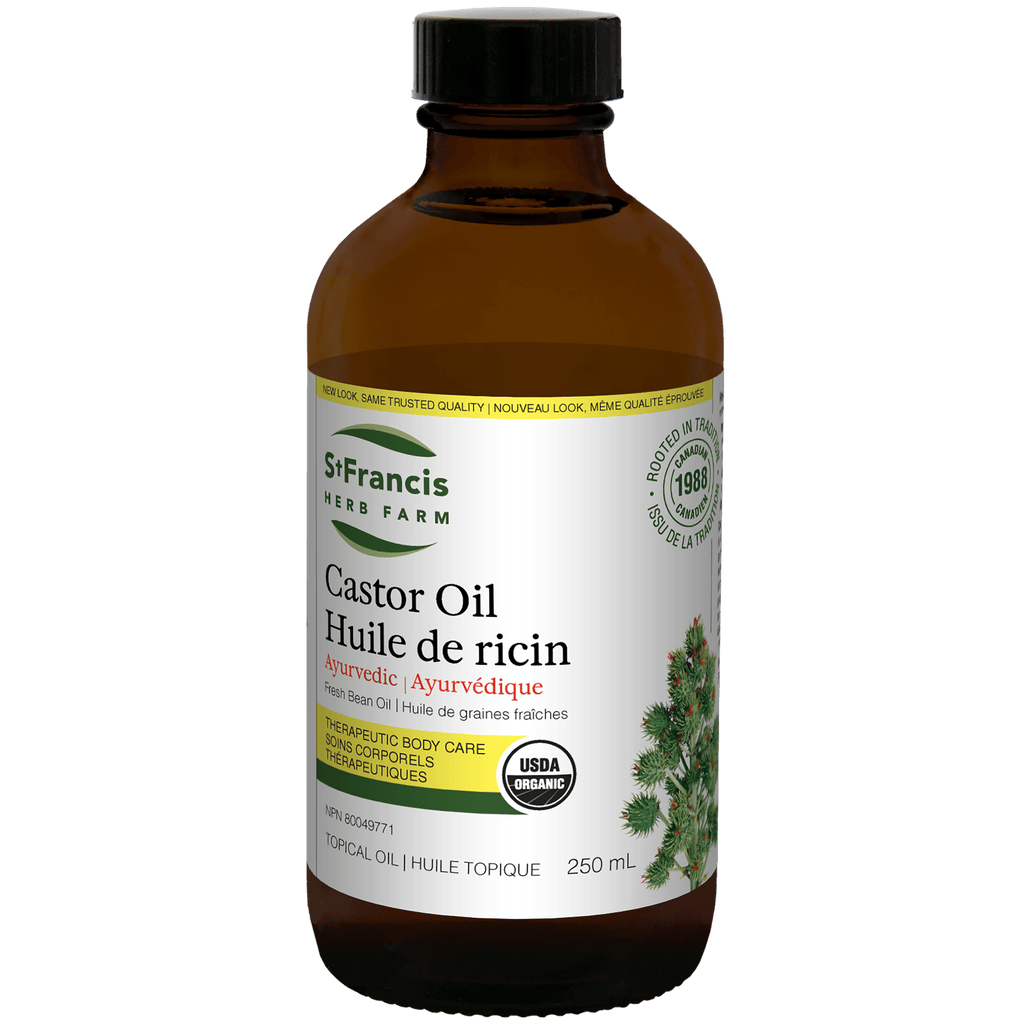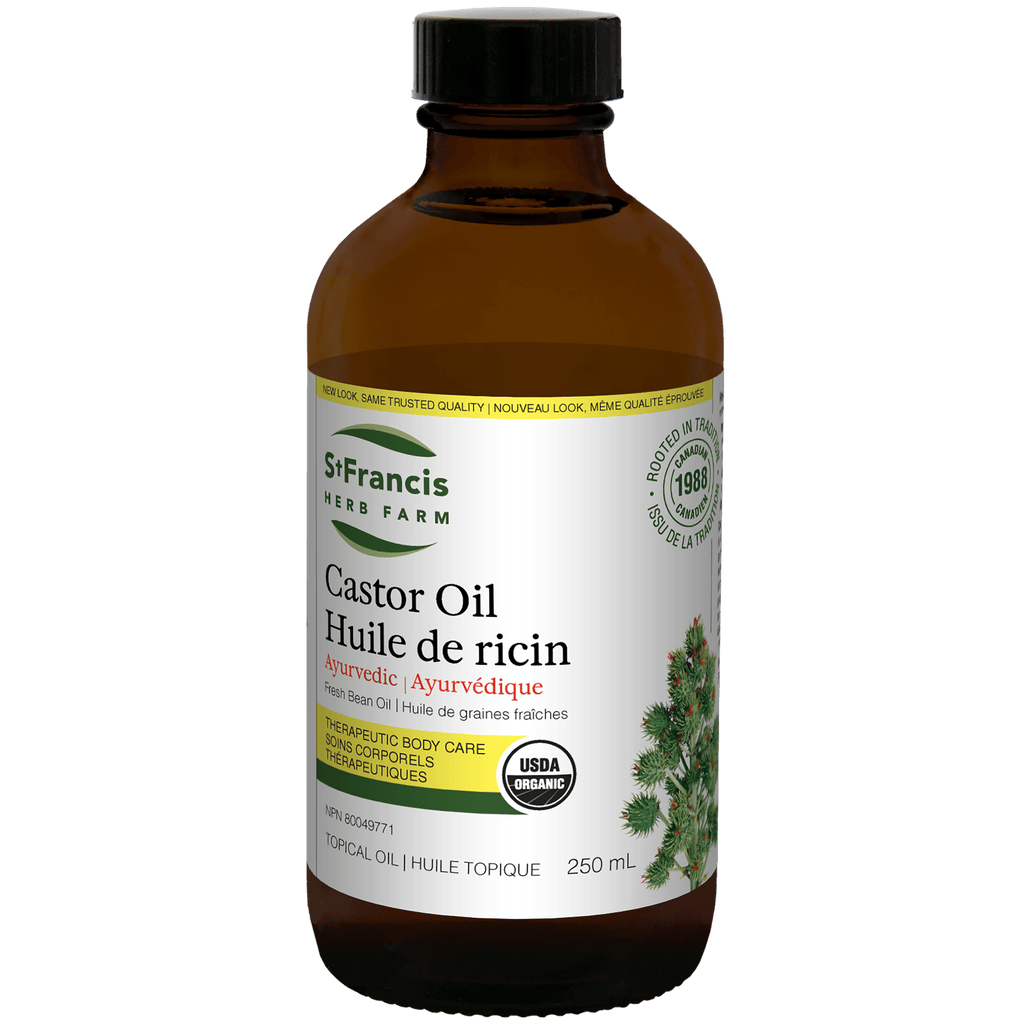 ---
---
Castor Oil is a topical product that penetrates through the skin to ease inflammation and detoxify inner organs.
Enhances the health of tissues and organs beneath the skin
A particular action on the lymphatic system, drawing out toxins and poisons
Typically used as a pack placed over swollen glands or problem area
Beneficial effects on immune system and liver
Pain-reducing and anti-inflammatory
Medicinal Ingredients:
Fresh, expeller-pressed, cultivated, Certified Organic Castor Oil (Ricinus communis Linnaeus, bean)
Dosage:
Apply 60 ml of oil topically to affected area as needed. Apply heat if desired. Apply daily for no less than 3 weeks for warts.
Cautions and Warnings:
Consult a health care practitioner before use if pregnant. Consult a health care practitioner if symptoms worsen or persist. For external use only. Avoid contact with eyes. If contact occurs, rinse thoroughly with water.
Contraindications:
Do not use: on irritated or reddened skin or any area that is infected; on moles, birthmarks, warts with hair growing from them, genital warts, or warts on the face or mucous membranes. Do not use if you have diabetes or poor blood circulation.
Known Adverse Reactions:
Hypersensitivity has been known to occur, in which case discontinue use.
---