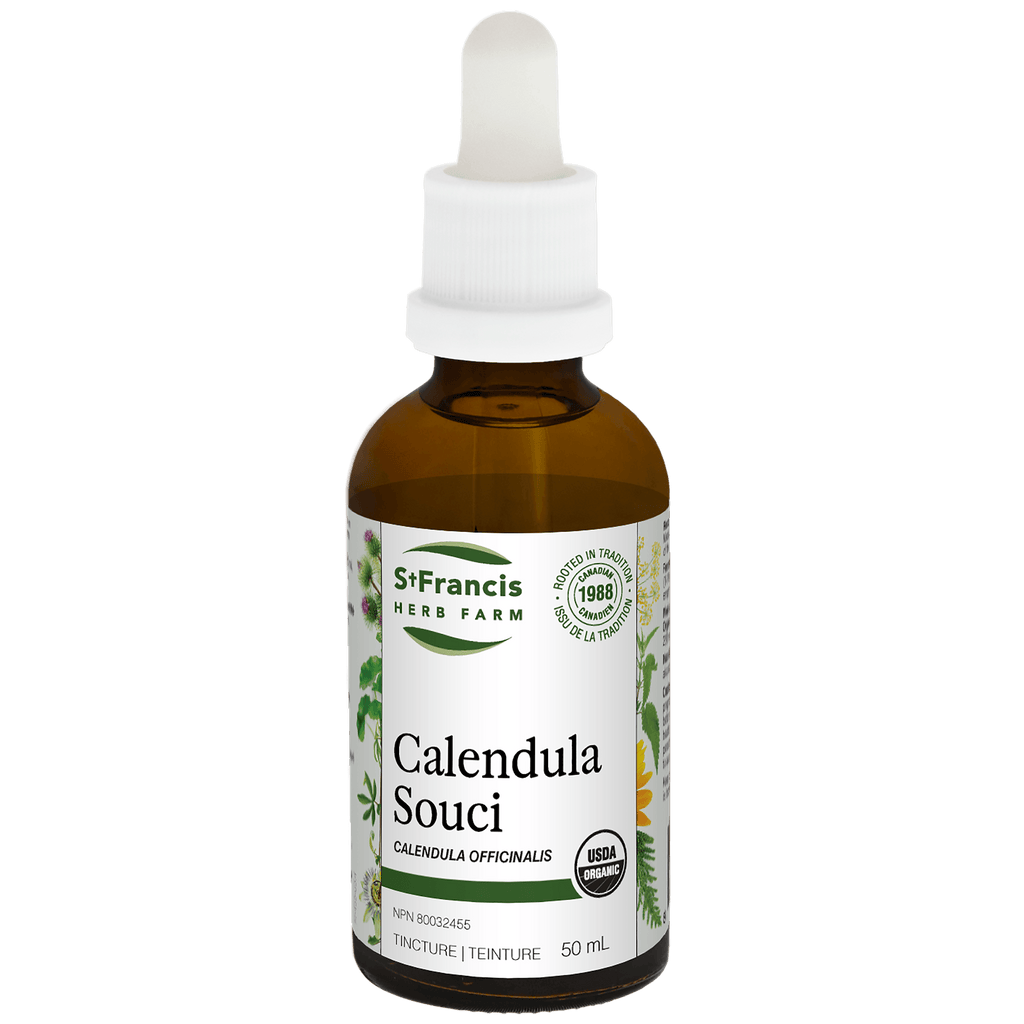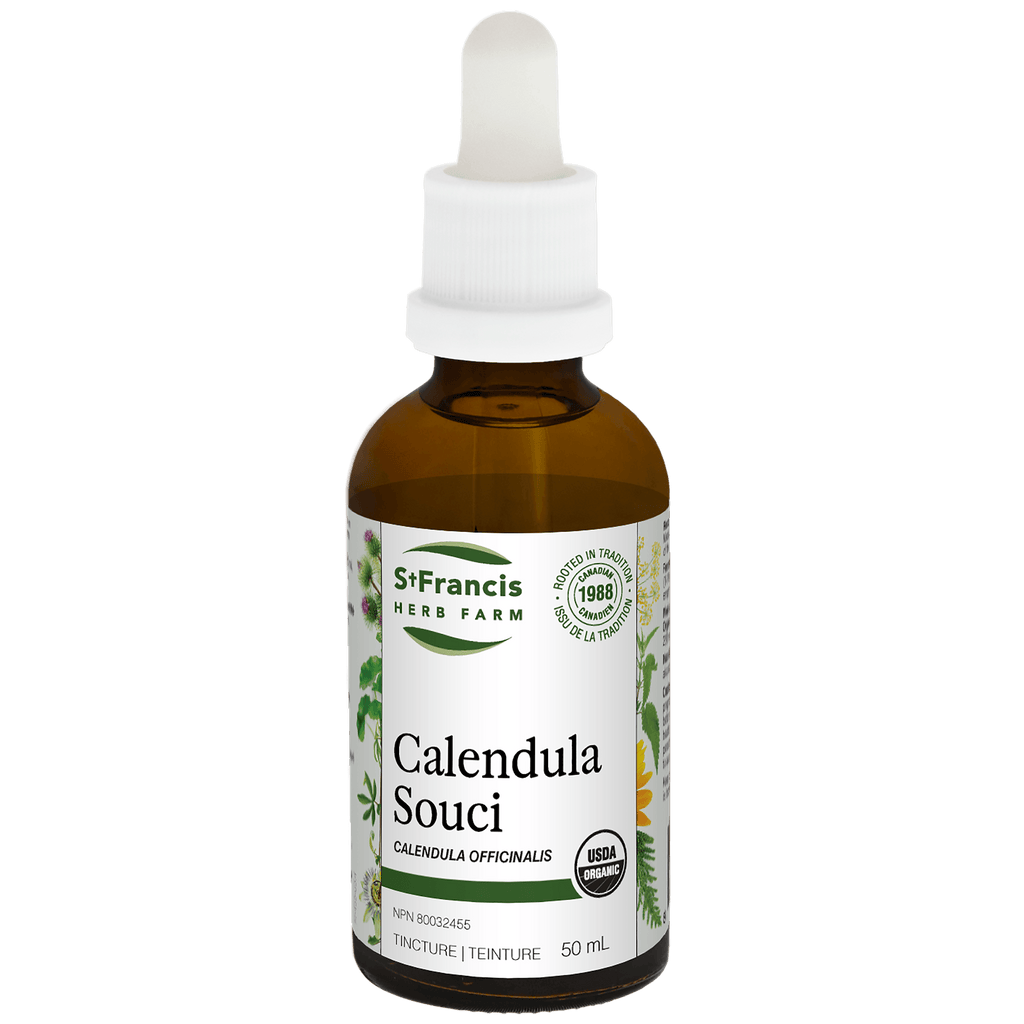 ---
---
Calendula Tincture helps relieve inflammatory conditions of the digestive system.
Anti-inflammatory
Alleviates chronic stomach inflammation and indigestion
Can be used to help treat gastric and duodenal ulcers
Antibacterial and antiviral
Can be used as a gargle for sore throats
Immune-modulating
Useful for swollen glands
Medicinal Ingredients:
Certified Organic Calendula (Calendula officinalis, flower)
Non-Medicinal Ingredients:
Distilled water, certified organic alcohol
Dosage:
Adults: Take 0.25-0.5 mL (8-16 drops) 3 times daily in a little water on an empty stomach.
Cautions and Warnings:
Consult a health care practitioner if symptoms worsen or persist.
Contraindications:
Do not use if pregnant or breastfeeding. Do not use if you are allergic to the Asteraceae (daisy) family.
Known Adverse Reactions:
Hypersensitivity (e.g. allergy) is known to occur, in which case discontinue use.
---