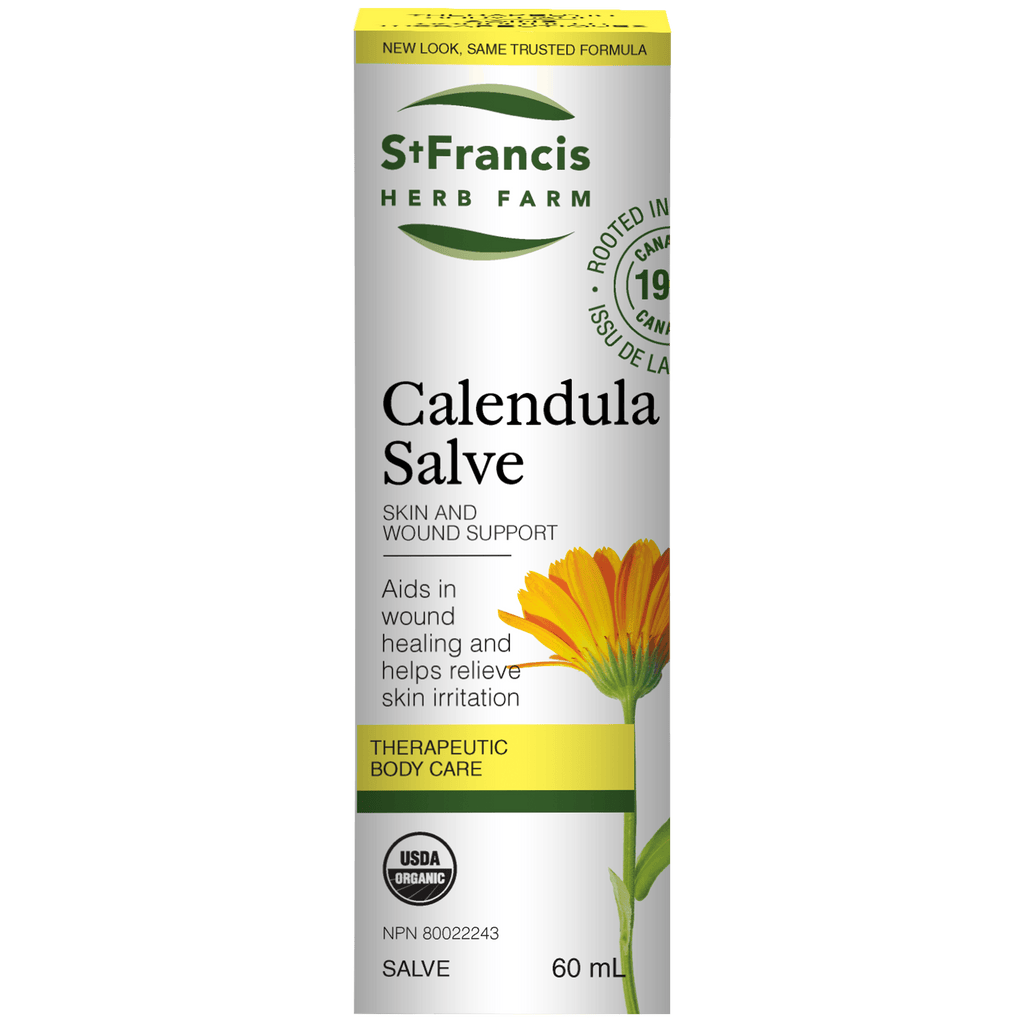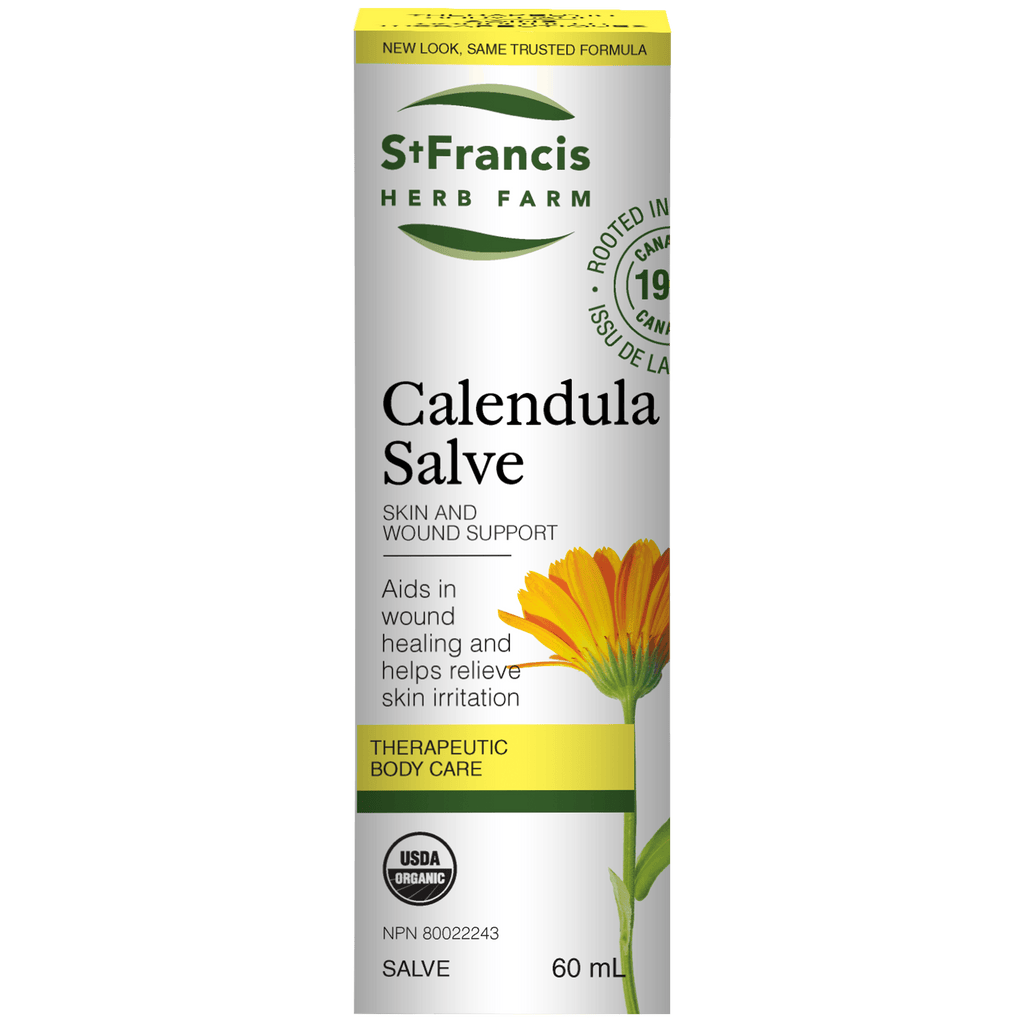 ---
---
Calendula Salve offers the classic skin and wound healing benefits of calendula flowers in the convenient semi-solid format of a salve.
Topical calendula with beeswax as a thickening agent to make this salve adhere to the skin and stay in place longer
Featuring calendula, a classic anti-inflammatory wound-healing herb, whose flowers are known to heal and nourish the skin with their antiseptic, anti-scarring properties that activate tissue regeneration and epithelial tissue development
Medicinal Ingredients:
Certified Organic Calendula (Calendula officinalis, flower), Certified Organic Extra-Virgin Olive Oil (Olea europaea, fruit)
Non-Medicinal Ingredients:
Certified organic beeswax
Dosage:
Adults, adolescents, and children aged 2 and older: Apply to affected area as needed 3-4 times per day.
Cautions and Warnings:
Consult a health care practitioner if symptoms worsen or persist for more than 7 days and before use if you are pregnant.
Contraindications:
Do not use if you are allergic to plants of the Asteraceae/Compositae/Daisy family.
Known Adverse Reactions:
Hypersensitivity (e.g. allergic reaction) has been known to occur, in which case, discontinue use. For external use only. Avoid contact with eyes.
---