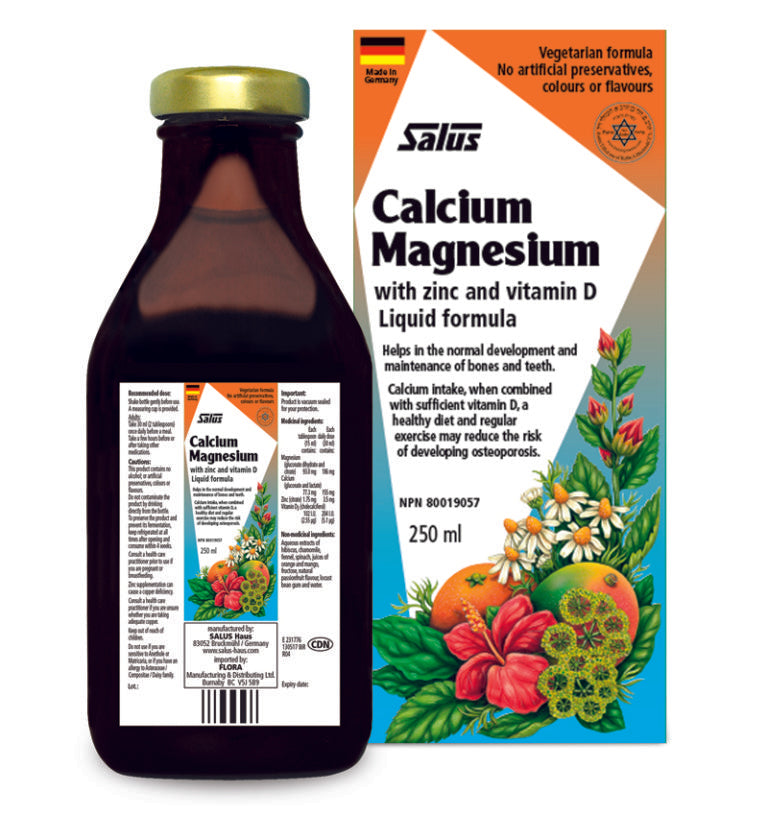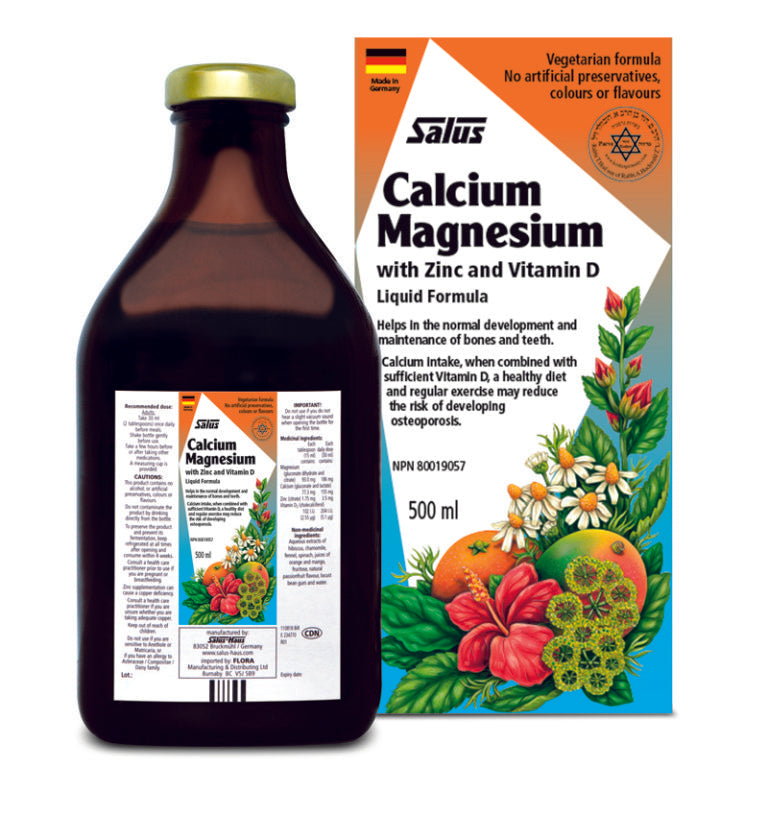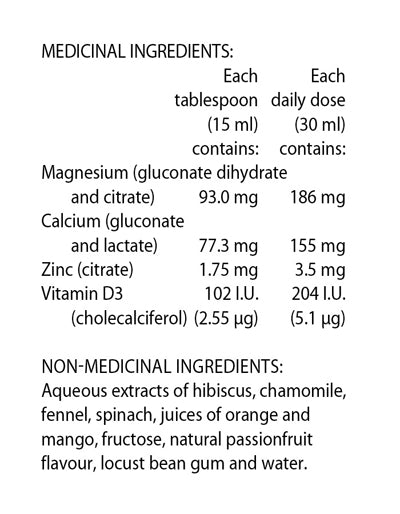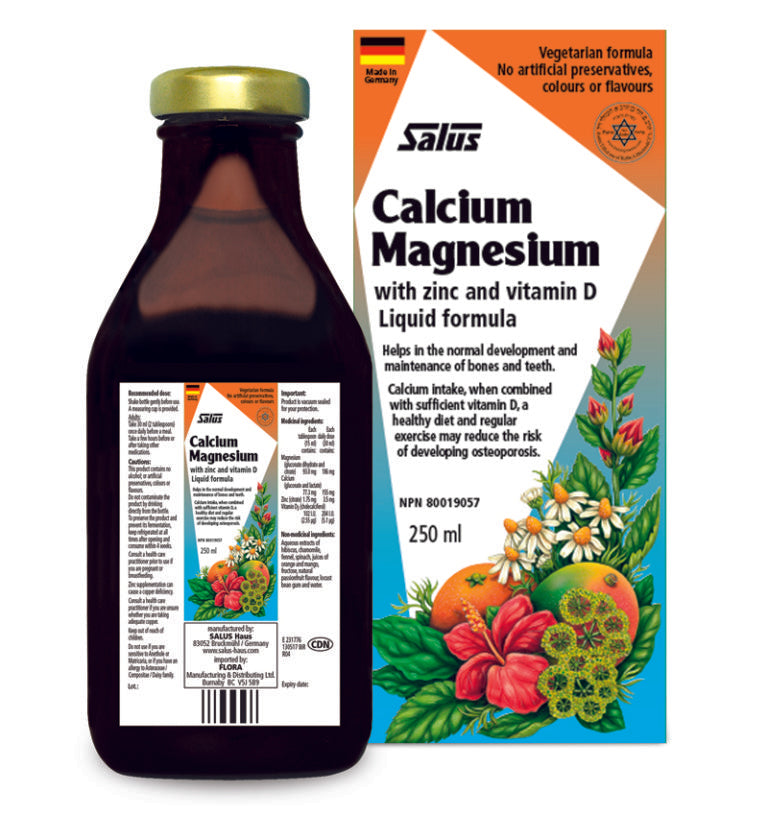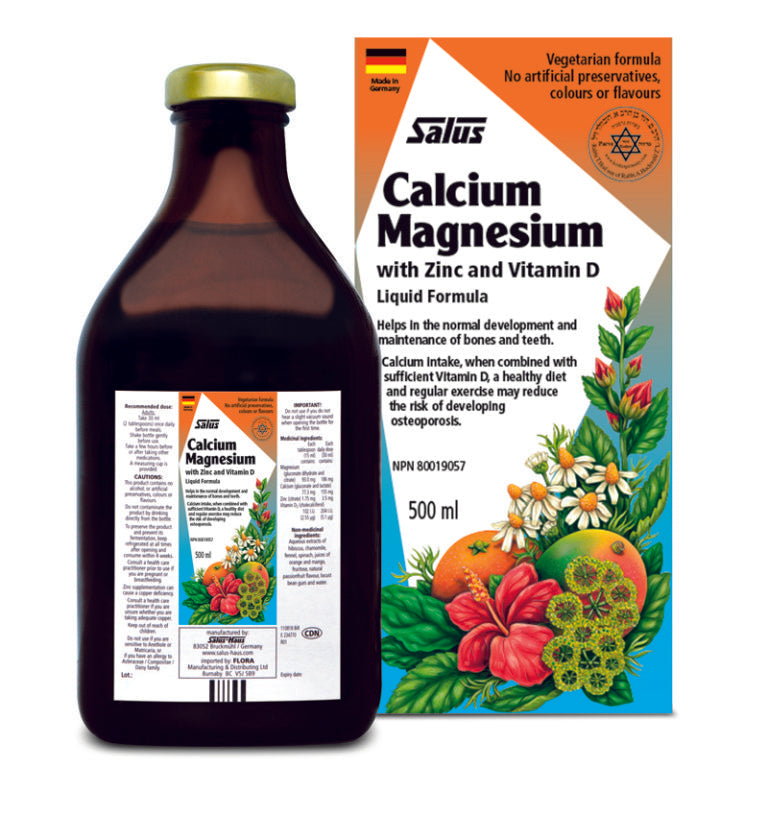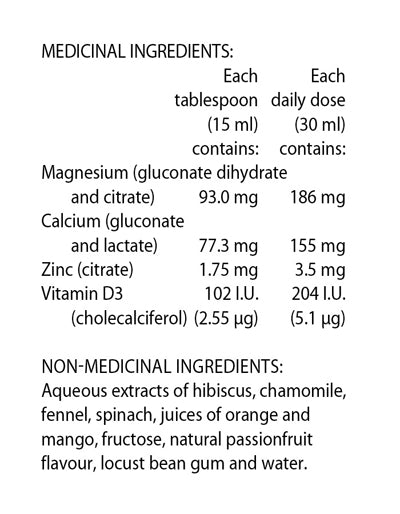 ---
---
Put your best (and strongest) foot forward and face calcium deficiency head on with Salus Calcium Magnesium liquid. This highly absorbable liquid tonic combines calcium with magnesium, zinc, and vitamin D, promoting maximum calcium absorption where it's needed, in the bones, helping them stay strong and healthy. In fact, unlike minerals in tablet or capsule form which need to first be broken down in the digestive tract, this scientifically prepared liquid solution allows approximately 98% of the elemental calcium and magnesium to be available for absorption by the body. Combined with exercise and a well-rounded diet of mineral-rich foods, Salus Calcium Magnesium gives you the tools you need to build and maintain great bones, for life.
Adults: Take 30 ml (2 tablespoons) once daily before meals. Shake bottle gently before use. Take a few hours before or after taking other medications.
CAUTIONS: This product contains no alcohol; or artificial preservatives, colours or flavours. Do not contaminate the product by drinking directly from the bottle. To preserve the product and prevent its fermentation, keep refrigerated at all times after opening and consume within 4 weeks. Consult a health care practitioner prior to use if you are pregnant or breastfeeding.
Zinc supplementation can cause a copper deficiency. Consult a health care practitioner if you are unsure whether you are taking adequate copper.Do not use if you are sensitive to Anethole or Matricaria, or if you have an allergy to Asteraceae/Compositae/Daisy family.
Keep out of reach of children.
---