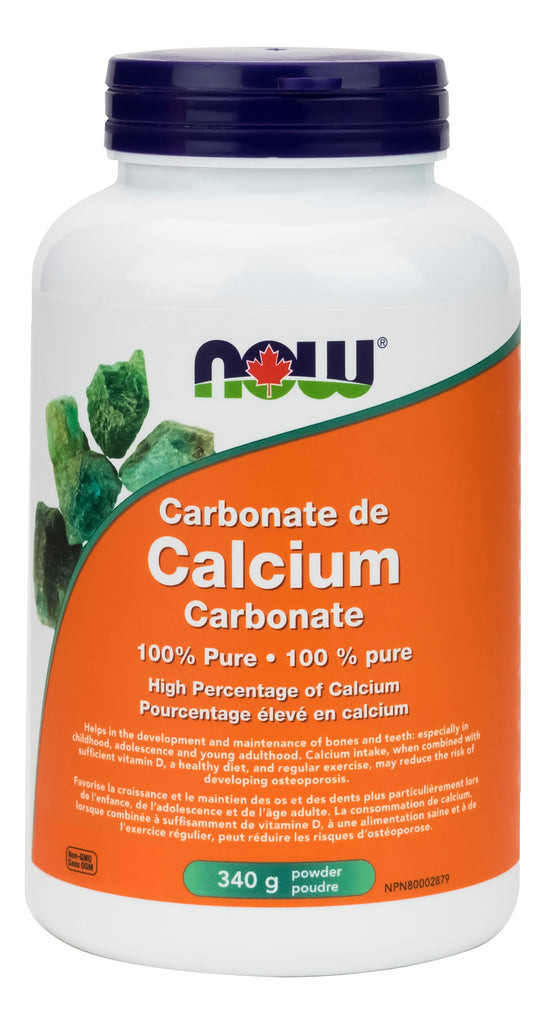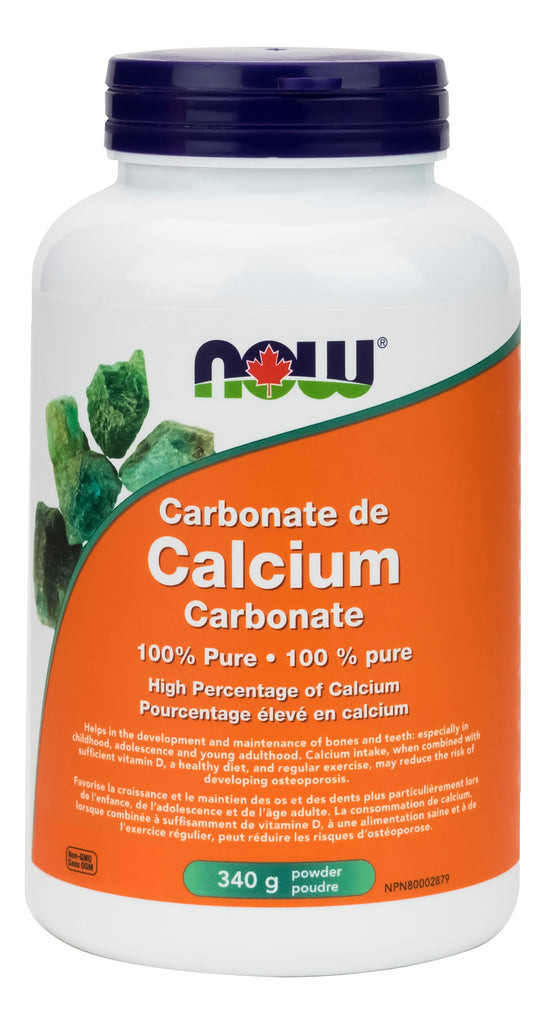 ---
---

NOW® Calcium Carbonate is a basic calcium supplement that contains one of the highest concentrations of elemental calcium (about 40%), making it an optimal formulation for supporting healthy bones and teeth. The Powdered form is pure, free of fillers and preservatives, much lower in cost, easy to digest and can be taken in desired potencies.


Each level teaspoon (5 mL) contains:

Calcium (from 3.4 g of Calcium Carbonate)  1200 mg

Non-Medicinal Ingredients: None.
Adult and Adolescent  12 years and older Dosage: Take 1 level teaspoon daily with a meal. Take a few hours before or after taking other medications. Try blending into "pulpy" type juices such as tomato or orange juice.
---