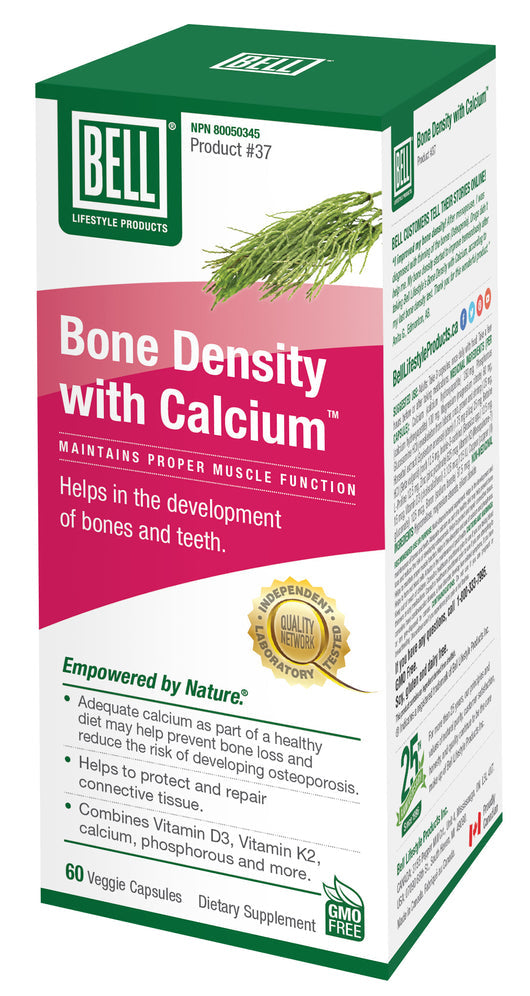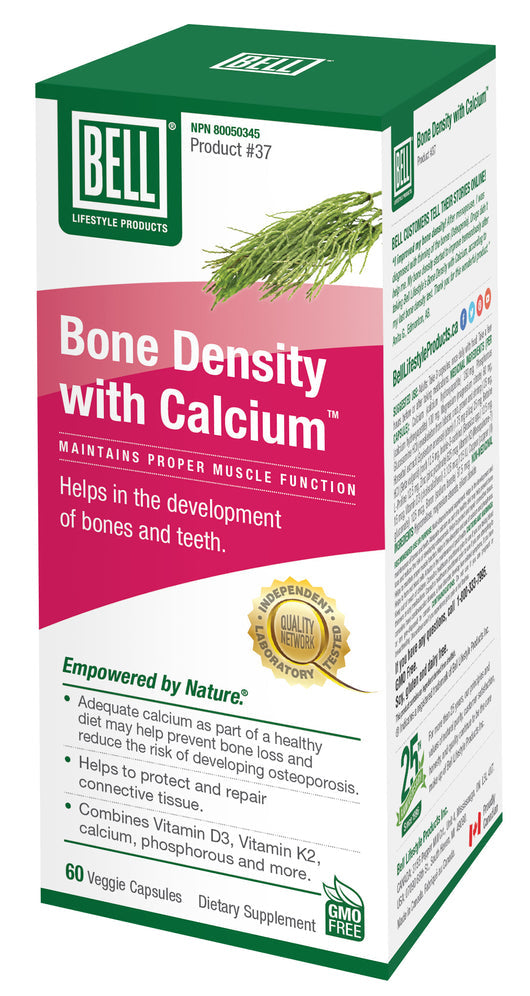 ---
---
Featuring naturally derived calcium, Bell Lifestyle's Bone Density with Calcium blends important vitamins, minerals and more for maintaining healthy bones.
Medicinal Ingredients: Calcium (calcium hydroxyapatite) 250 mg, Phosphorous (calcium hydroxyapatite) 100 mg, Magnesium (magnesium citrate) 60 mg, Glucosamine HCl ( exoskeleton from lobster, crab, prawn and shrimp ) 25 mg, Horsetail extract (Equisetum arvense) (stem) (1.75 mg silica) 25 mg, Betaine HCl (Beta vulgaris) (root) 12.5 mg, Indole-3-carbinol (Brassica spp.) 12.5 mg, L-Proline 12.5 mg, Zinc (zinc picolinate) 625 mcg, Vitamin K2 (Menaquinone-7) 15 mcg, Vitamin D3 (cholecalciferol) 3.125 mcg/125 IU, Copper (copper (II) gluconate) 125 mcg, Boron (sodium borate) 87.5 mcg

Non-Medicinal Ingredients: Hypromellose, magnesium stearate, silicon dioxide.


Suggested Use: Adults: Take 3 capsules, once daily with food. Take a few hours before or after taking medications.
---