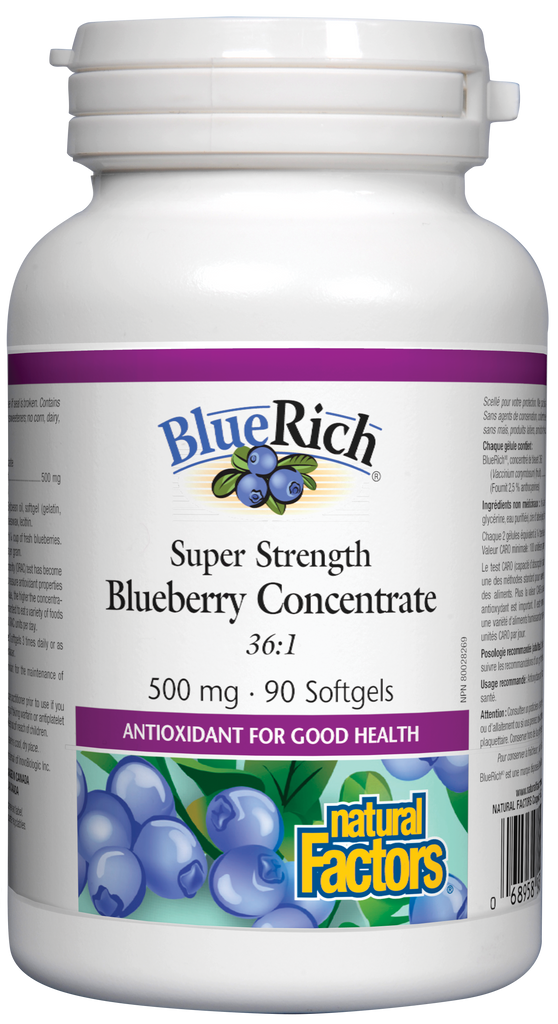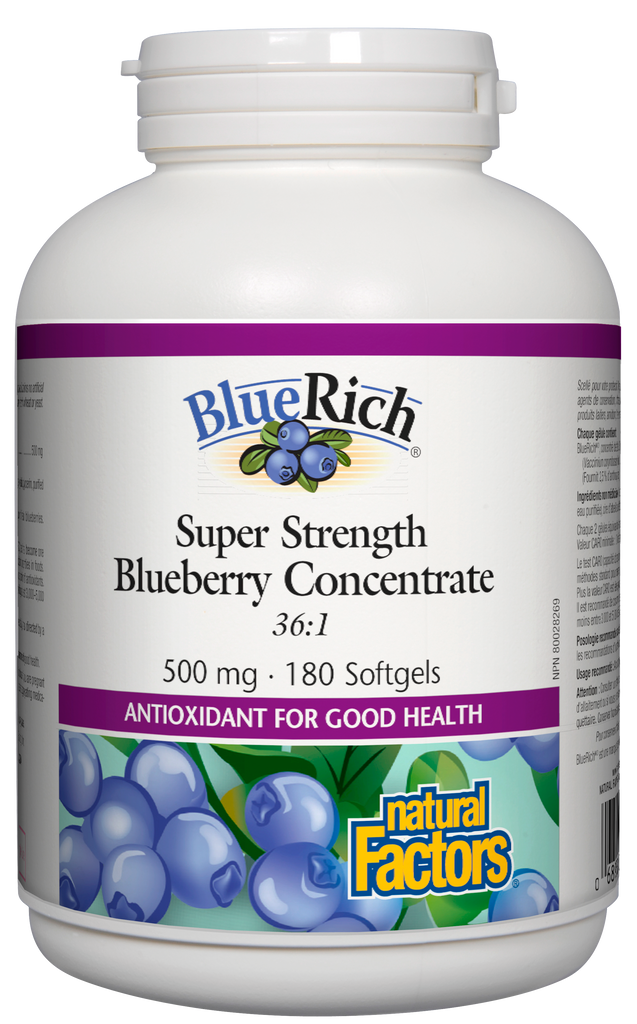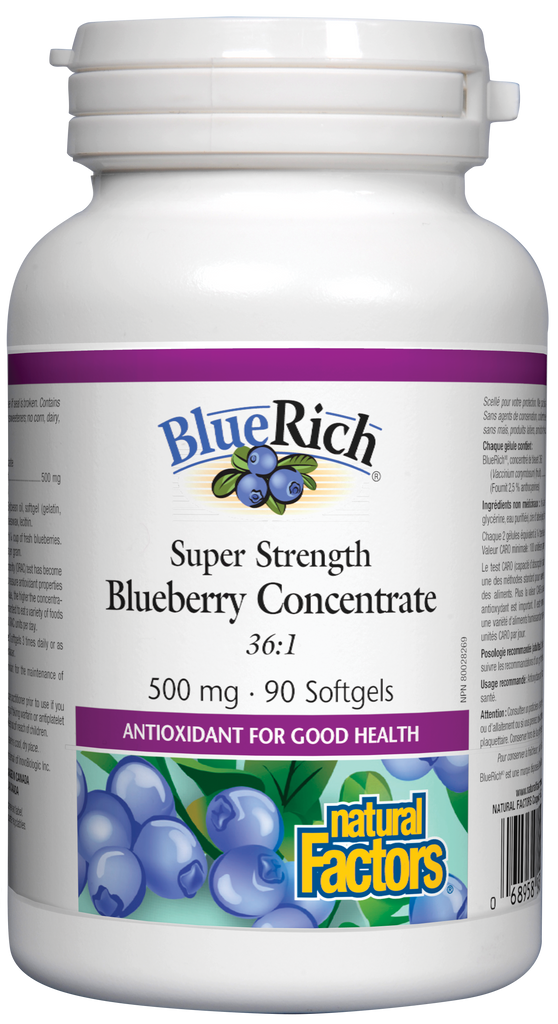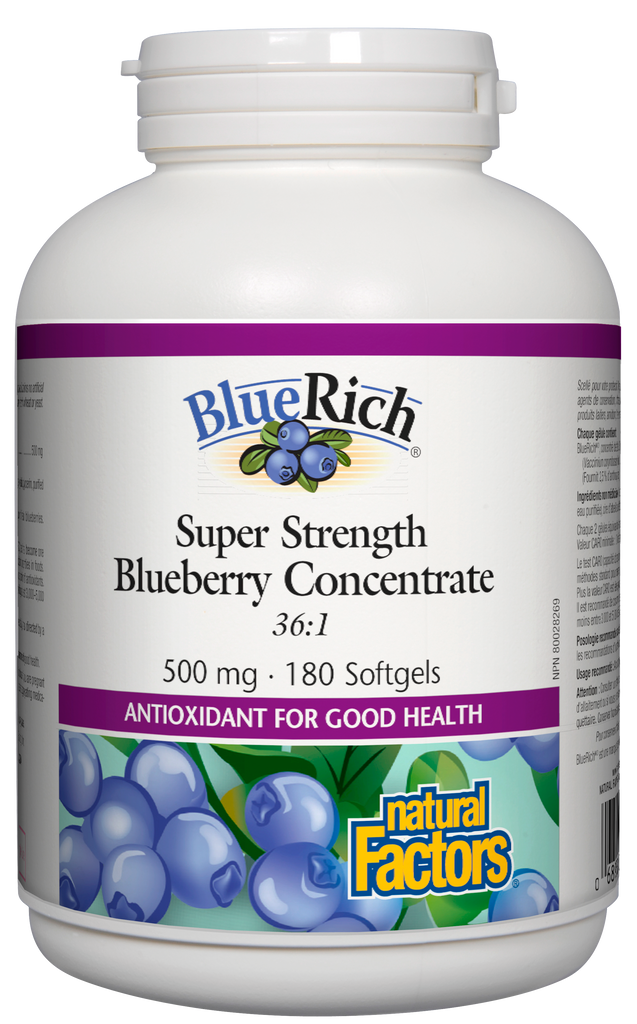 ---
---
Blueberries support vision, slow premature aging, combat cognitive decline, and help prevent urinary tract infections, thanks to anthocyanins, the high ORAC (oxygen radical absorbance capacity) antioxidants in blueberries. Natural Factors BlueRich is a super strength 36:1 concentrate made from whole Canadian-grown blueberries, and provides the entire spectrum of blueberry nutrients.
Medicinal Ingredients
| | |
| --- | --- |
| Each softgel contains: | |
| BlueRich® blueberry 36:1 concentrate (Vaccinium corymbosum) (fruit) (2.5–5% anthocyanins) | 500 mg |
Non-Medicinal Ingredients
Organic flaxseed oil, softgel (gelatin, glycerin, purified water), yellow beeswax, non-GMO sunflower lecithin.
Each 2 softgels are equivalent to ¼ cup of fresh blueberries. ORAC value minimum: 100 units per gram.
The oxygen radical absorption capacity (ORAC) test has become one of the standard methods to measure antioxidant properties in foods. The higher the ORAC value, the higher the concentration of antioxidants. It is recommended to eat a variety of foods providing at least 3,000–5,000 ORAC units per day.

Antioxidant for the maintenance of good health.
---