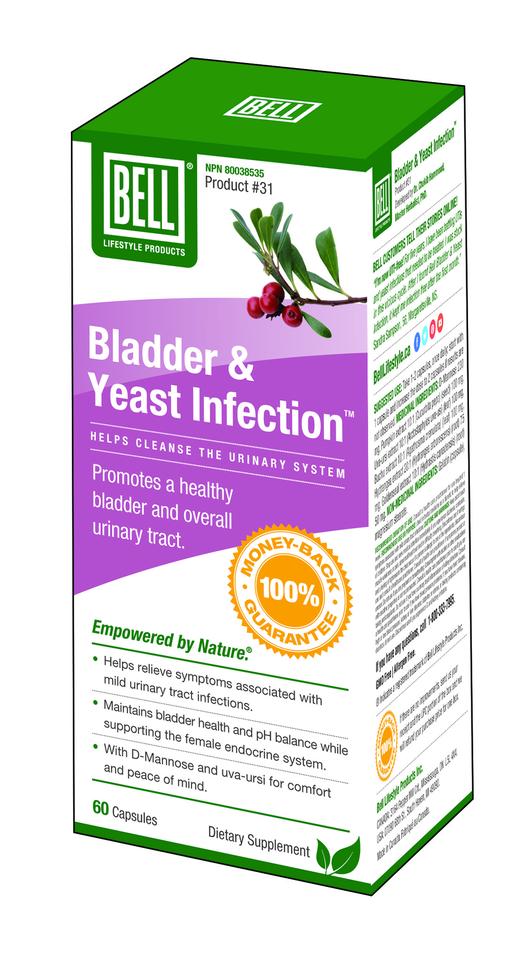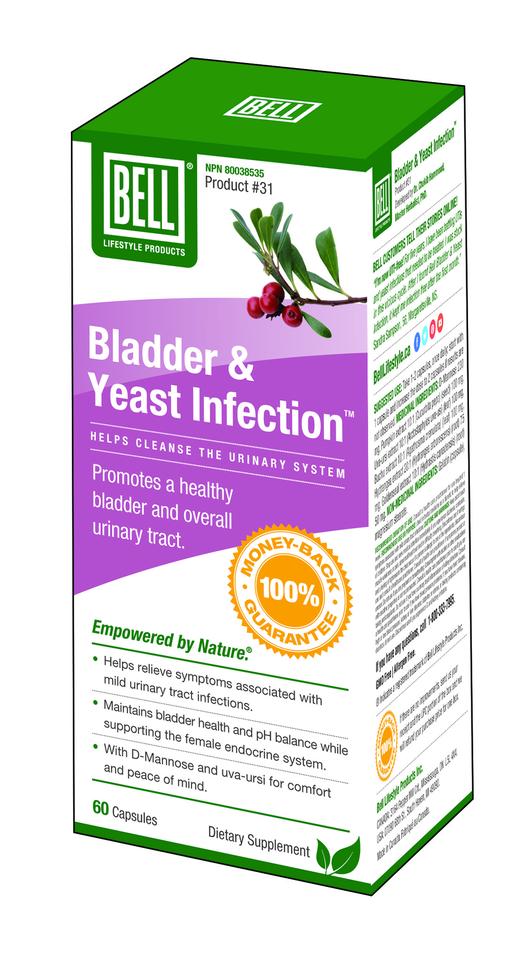 ---
---
The Bladder & Yeast Infection product combines six natural ingredients: uva-ursi extract, goldenseal extract, d-mannose, buchu extract, pumpkin seed extract and hydrangea extract for optimal urinary tract health. Together, these herbs play a part in keeping healthy microbial balance in your digestive tract. The ingredients combine to give you thorough, but gentle cleaning power. They keep your bladder walls clean and healthy, making it easy for your body to flush out waste.
Ingredients: D-mannose 230 mg, Pumpkin extract 10:1 (Cucurbita pepo) (seed) 100 mg, Uva-ursi extract 10:1 (Arctostaphylos uva-ursi) (leaf) 100 mg, Buchu extract 10:1 (Agathosma crenulata) (leaf) 100 mg, Hydrangea extract 20:1 (Hydrangea arborescens) (root) 75 mg, Goldenseal extract 10:1 (Hydrastis canadensis) (root) 50 mg.
Suggested Use: Adults: Take 1-2 capsules, once daily. Start with 1 capsule and increase the dose to 2 capsules if results are not observed.
---